I was going to title this post – The Insane Geun Geun Posse – but on second thought the kittens cuddling picture speaks for itself. I don't think anyone is conjuring up a fervent passion for Jang Geun Seok and Moon Geun Young to JUST DATE ALREADY out of thin air. From even before Mary Stayed Out All Night until now, these two have exhibited a flurry of onscreen and offscreen verbal and nonverbal gestures that say one thing and one thing only to anyone with a functioning visual cortex: "I'm totally affected by you."
What that affection means is unclear until the day these two come clean – either by dating someone else, or admitting to date one another. They can be soulmates, they can be romantic partners, and in an ideal world, they can be both. I never realized the breadth and depth of GeunGeun shippers the world over until I ventured out there to declare how much I adore them together. And then suddenly AKP was flooded with GG lovers who have provided a plethora of interesting and detailed analysis of their every interaction. I will continue to post about them going forward, but I wanted to created a master post for all GG lovers to congregate anytime to chitchat. This post will be tagged under the "Discussion Forum" category, so you can all find it easily in the foreseeable future (see link on the right).
To talk about our Geun-Geun ship coming true, we need all first acknowledge (as the Baiduers have) the holy grail of acting couple shipping – I am talking about none other than Hyun Bin and Song Hye Kyo, otherwise known as KyoBin. KyoBin is the elusive golden fleece of couple shipping – which is when a viewer watches a two actors play a pair of lovers onscreen, see something special, and hope they are dating in real life. This is different that hoping two actors who have never worked together would date. KyoBin represents a desire for a coupling stemming from concrete evidence of onscreen chemistry so potent, as a viewer you devote your time and attention to dreaming they would actually hook up and have perfect babies together.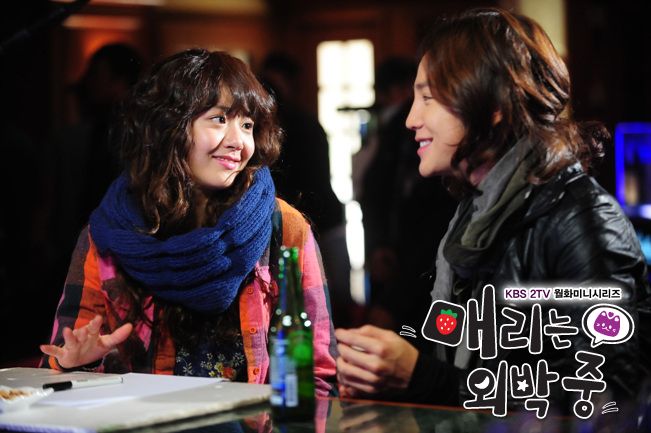 There is a post on Baidu that is revered like it's God's 10 Commandments – it's the post that was started during the airing of The World They Live In/World's Within by fans of that drama, who hoped that KyoBin would become a reality. Nearly 3 years later and eighteen months after KyoBin confirmed that they were in fact dating in real life, that post has over 25,000 replies, and shippers of any drama couple continue to drop by and add a reply hoping that the aura of that magical post which came true would rub off on their hopeful coupling. Baiduers had a fun field day comparing GeunGeun with KyoBin in terms of their behavior with each other prior, during, and after they filmed a drama together.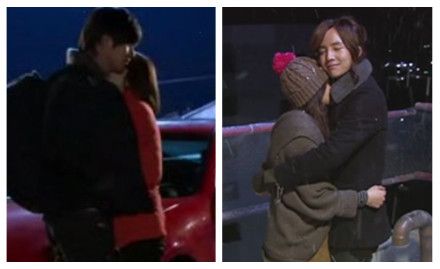 KyoBin's hugs in World's Within were full contact embraces, with Song Hye Kyo burying her face into Hyun Bin's neck. I don't need to explain what Moon Geun Young is doing up there. Furthermore, eels have remarked that Jang Geun Seok has publicly told his fans that he has a very sensitive neck.
While promoting WW, the body language, the gestures, and the looks that Hyun Bin and Song Hye Kyo were shooting each other literally mirror the Geun-Geuns at their M3 Press conference.
I've seen tons of K-drama press conferences, and at most the leading couple poses playfully for the requisite media couple shots. Rarely do you see them keep shoot looks at each other during the interview portion. Usually when one is talking, the other is listening politely. Let's all say a HAIL to KyoBin, and pray that if our GeunGeuns indeed have romantical feelings for each other, they can go public like KyoBin did, and be as well accepted by their fans, the public, and still have a successful career.
It's adorable when you take a trip back in time to one of their earliest onscreen meetings in a variety show. Both were so young, and yet they just naturally were in sync if you watched them gamely participating in whatever the host asked of them.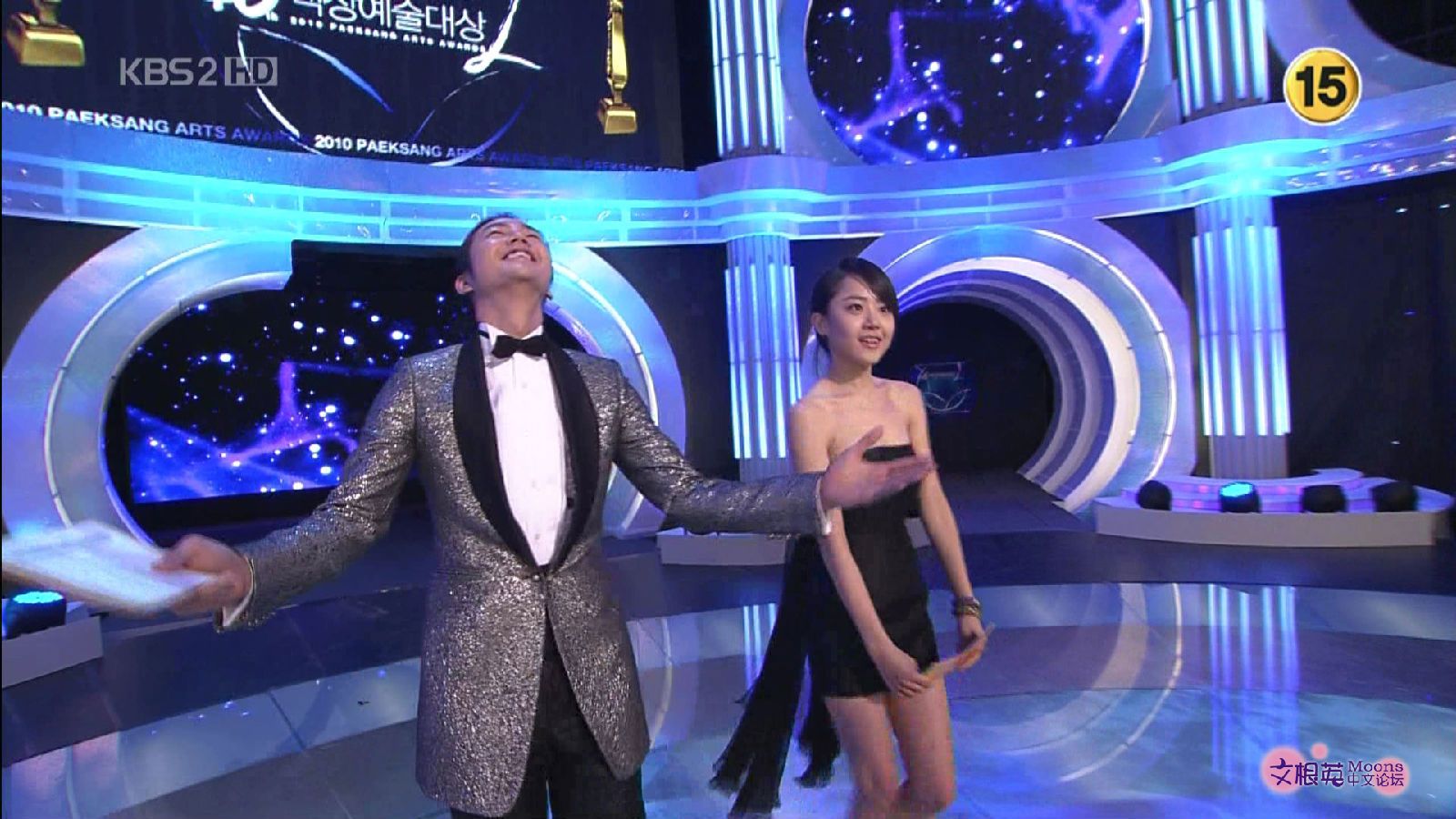 Do you guys notice that at every awards ceremony they've been to together (whether as hosts, presenters, or participants), Jang Geun Seok and Moon Geun Young are always dressed in matching or complementary outfits. Especially given Jang Geun Seok's penchant for weird awards attire prior to 2009, his new-founded classy looks are always in tune with whatever Ms. Moon has picked out. At the Baeksangs above, they went for a sleek black and silver look. At the SBS Awards in 2009 they went for a retro light-colored look.
And of course, at the KBS Drama Awards 2010 – they were dressed like they were going to a wedding. In my mind, they went to their own wedding afterwards.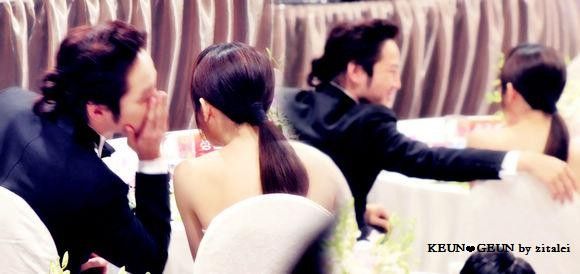 I've checked out a bazillion BTS videos of the KBS 2010 Drama Awards and here are some highlights. Moon Geun Young moved her chair closer to Jang Geun Seok first, and then he followed suit. They were the only couple onstage who won the couples' award that were standing within shoulder touching distance of each other, every other couple had a respectable inch or two distance from each other.
In the end, my Geun-Geun love will wane as surely as time passes. But the natural progression of a fan's fervor doesn't negate the special brand of magic this acting couple sprinkled on viewers of M3. When and if the Geun-Geuns do end up publicly dating, I will be the first to throw a party at AKP. You will all be invited, with virtual champagne and cavier, and let all future onscreen couple shippers bow to THIS post as like it's the new Holy Grail. Let's end with some perfect moments from M3, shall we?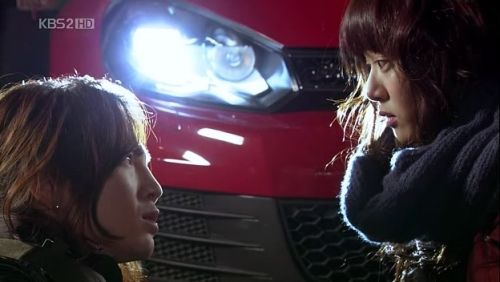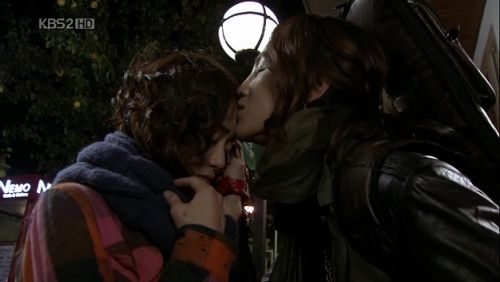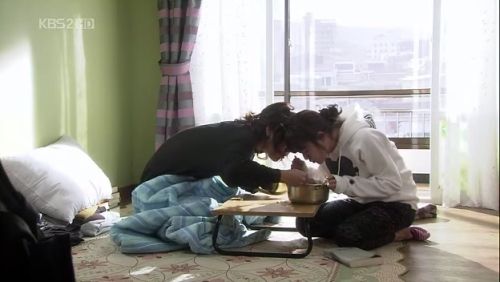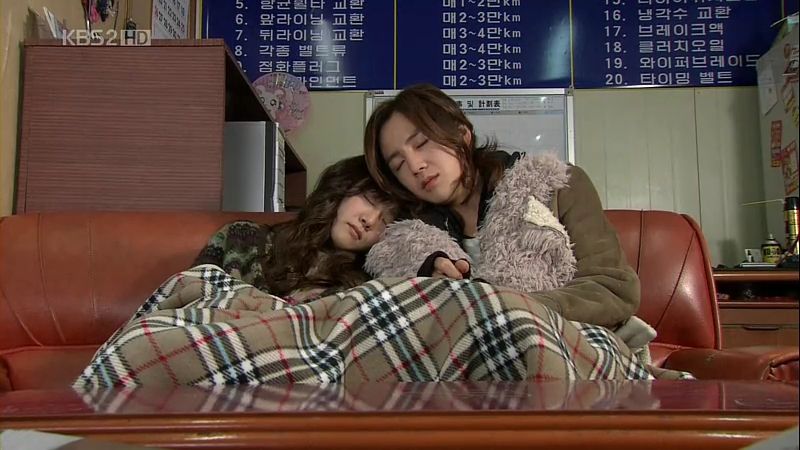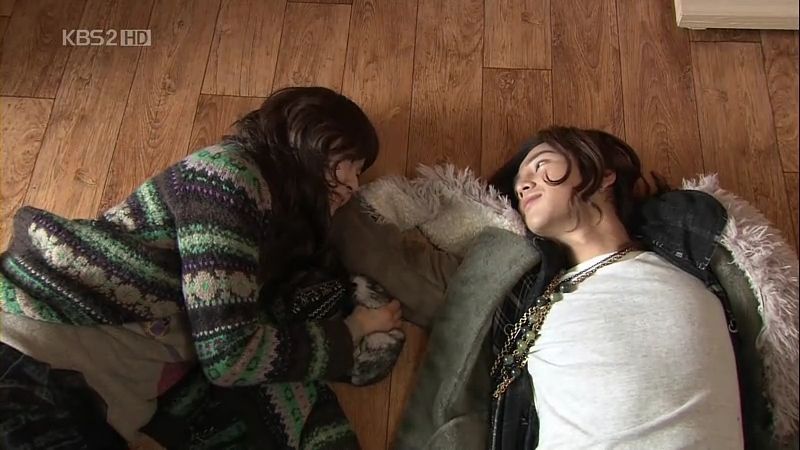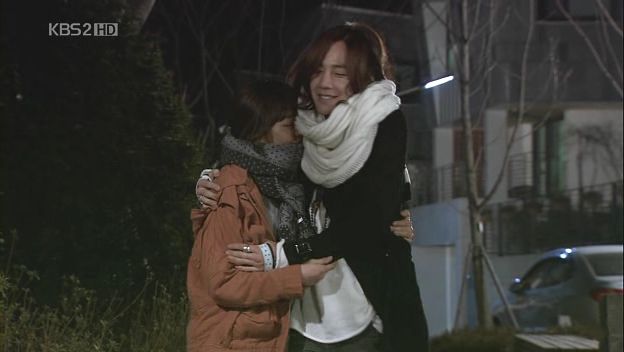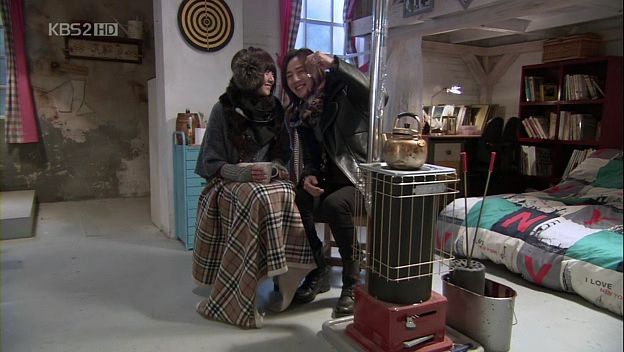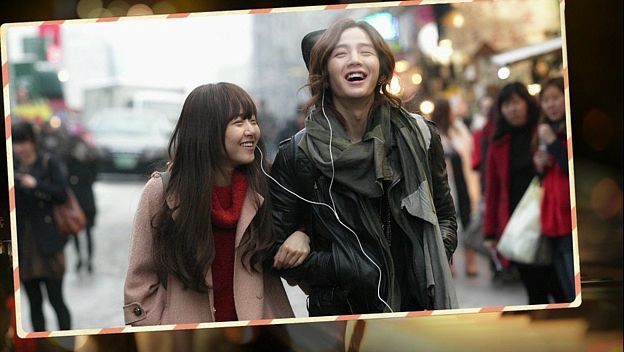 I hereby give the GeunGeun's permission, as captain of the Holiday Ship, to elope anytime they want to, because I've already gotten a set of their wedding pictures in my possession. 😀 I, however, demand pictures of any Geun-Geun babies, which will surely be the world's most perfect infant specimen.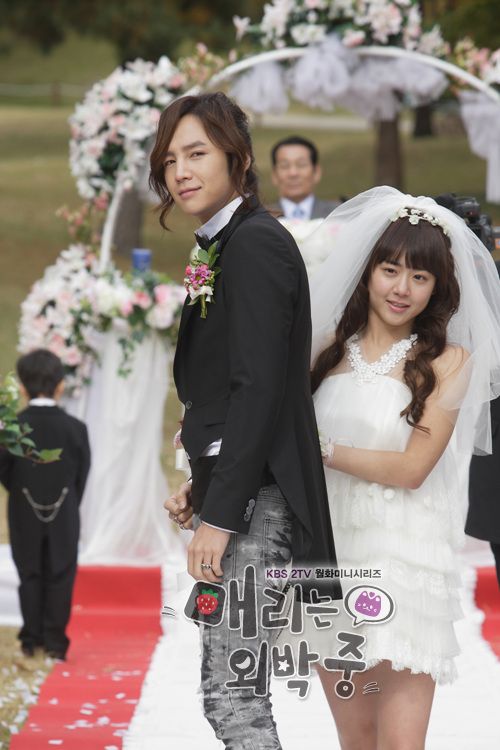 Wow, this was a monster post! I highly suggest everyone post comments about your observations and theories of our fave GG couple here (if you've posted already, you should go back to all the random GG posts and copy and paste so we can aggregate it all in one place). Or better yet, just have fun spazzing! Captain here, signing off.
[Credit: all pictures as labeled, and the unlabeled pictures are all screencapped by me]