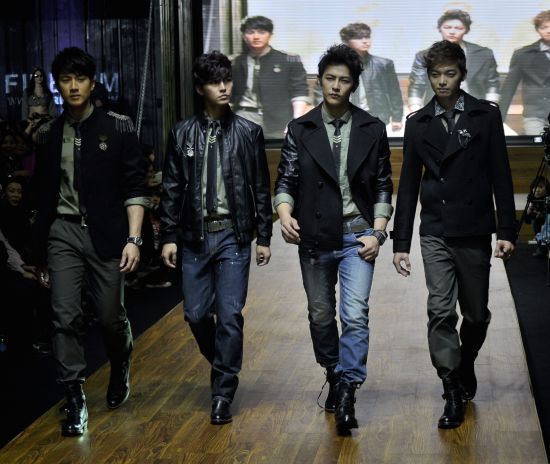 When Fahrenheit went to Malaysia last week to promote Canon's new point-and-click camera and put to rest the rumors that they are disbanding or losing a member, they really are making good on their promise to do more group activities in the future. This week found the foursome in Beijing walking the runway for ALT Fine Ism, a male clothing line which the band has modeled for in the past. 
I get all giddy when I see boyband members wearing matching formalwear, and the Fahrenheit four looks absolutely dashing. Their runway walk was surprisingly pretty decent. Youngest member Aaron Yan has a just release solo album, so the band helped promote it during this Beijing trip.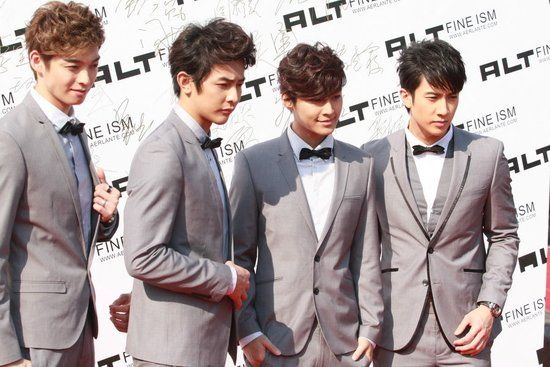 As many folks pointed out in the last post I did on Fahrenheit, Jiro Wang looks…..different. I think he looks more conventionally handsome now, and is pretty much a dead ringer for a love child of Calvin Chen and Aaron Yan.
Make your own opinions as to whether is weight loss, gain, make-up, lighting, aging, camera angle, whatever the reason be, Jiro doesn't look as quirky anymore. More handsome, but less unique. Wu Zun, on the other hand, is about as goodlooking as he always is, which means he was smoking hot.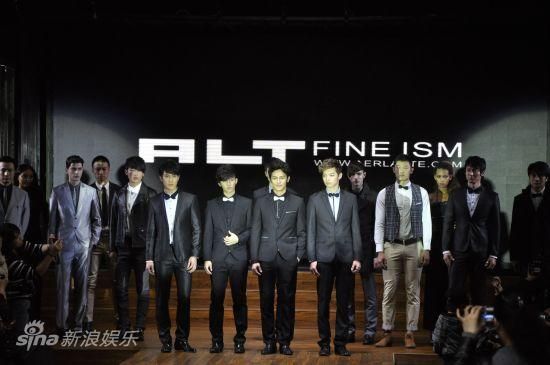 Below are the boys in an ad campaign for the clothing brand they represent.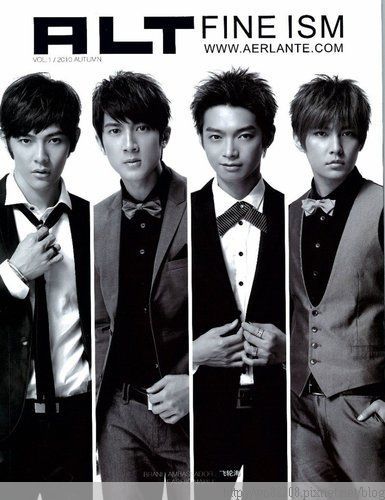 News report of Fahrenheit walking the runway:
http://www.youtube.com/watch?v=LfKIrrPsQDQ