[Edit: I'm adding new official newspaper photos as it becomes available]
Coming across this news is like finding an ice-cream sundae complete with whip cream and a cherry on top. P-Kissers, you can all come out of the woodworks now, cuz Ha Ni and Seung Jo are back, baby! Kim Hyun Joong and Jung So Min were in Osaka yesterday for a Playful Kiss fan meeting. Damn, it's good to see them together, though there is a very noticeable distance between the two that probably stems from the amount of time which has passed since they filmed the drama. Both look wonderful, as always, and it'll forever warm my heart to see them together in any capacity.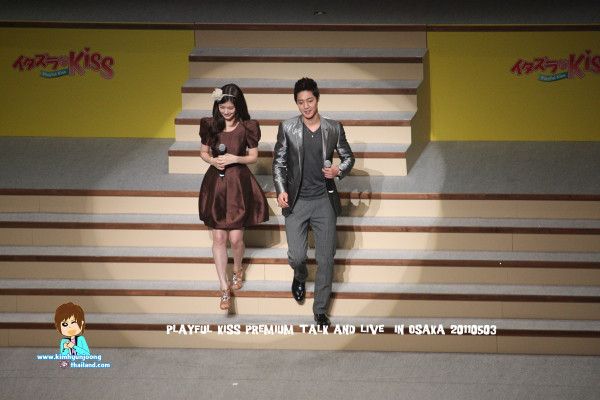 I totally would have required them to start making out on stage, you know, to give us some of that BOATING Hyun Joong promised during the Playful Kiss Youtube Edition press conference but never delivered. Yeah, I is still bitter.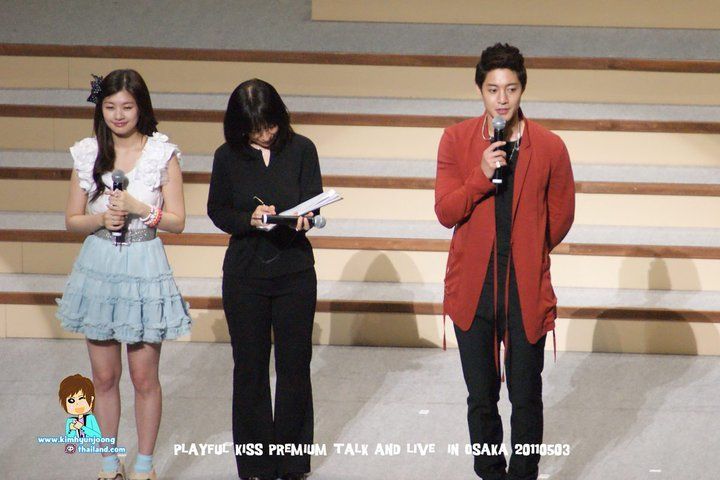 I have to say that Hyun Joong looks ahhhhmazing – healthy, glowing, and put some meat back on his formerly hollow and sunken cheeks from overworking himself. Clearly playing a lot of soccer recently is good for him. I approve.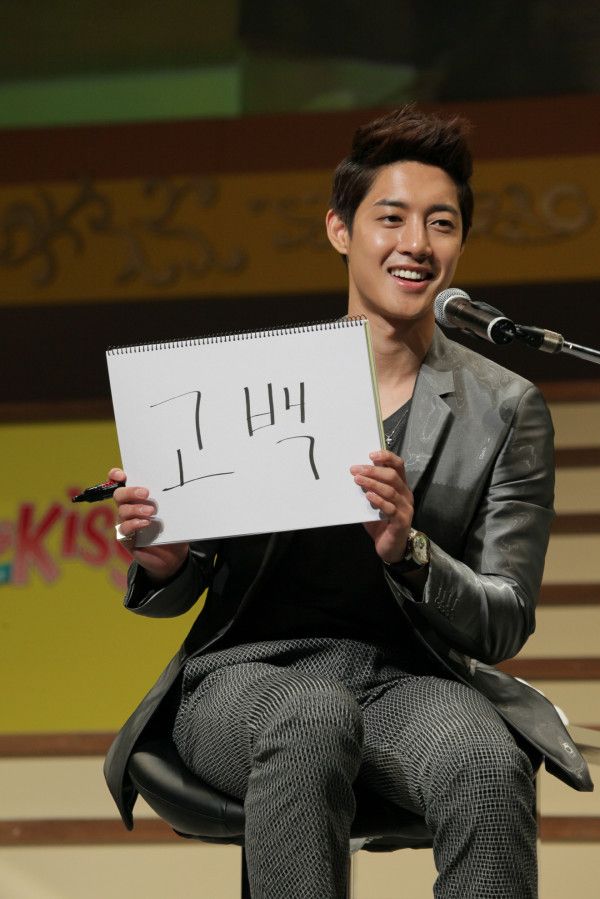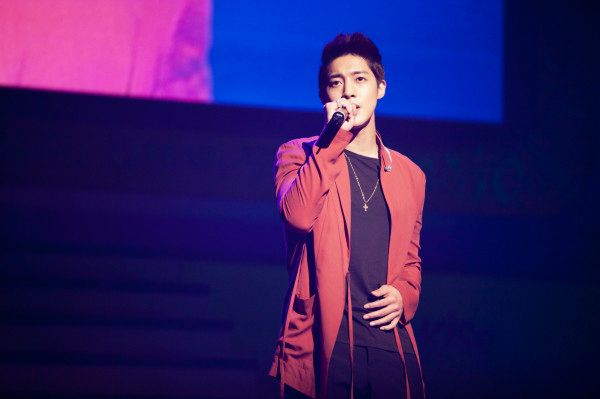 And here are some pictures of So Min and Hyun Joong at the airport headed for the fan meeting.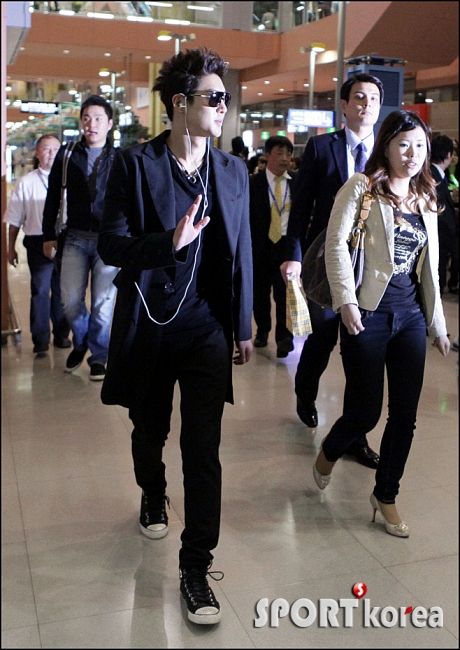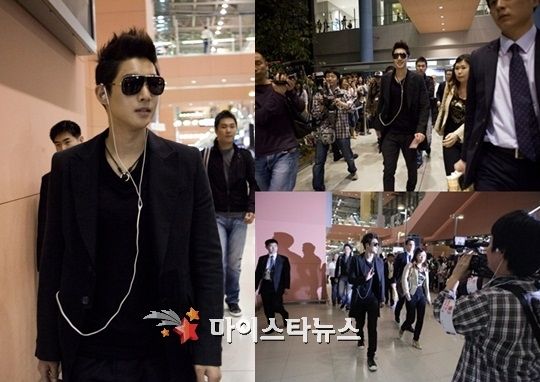 First Moon Geun Young and Jang Geun Seok attend a press conference last week for the Japan airing of Mary Stayed Out All Night, and now Hyun Joong and So Min go to Japan for a Playful Kiss fan meeting. I'm beginning to suspect I should pray to the Japanese drama gods to make my shippy dreams come true. Uhm, Japan, I want a YamaKi Reunion. That is truly my single biggest unfulfilled wish. Just one drama/movie where they actually end up together. Please, pretty please.
[Credit: all pictures from kimhyunjoongthailand.com courtesy of Baidu Kim Hyun Joong bar, and of the respective news agencies as marked]