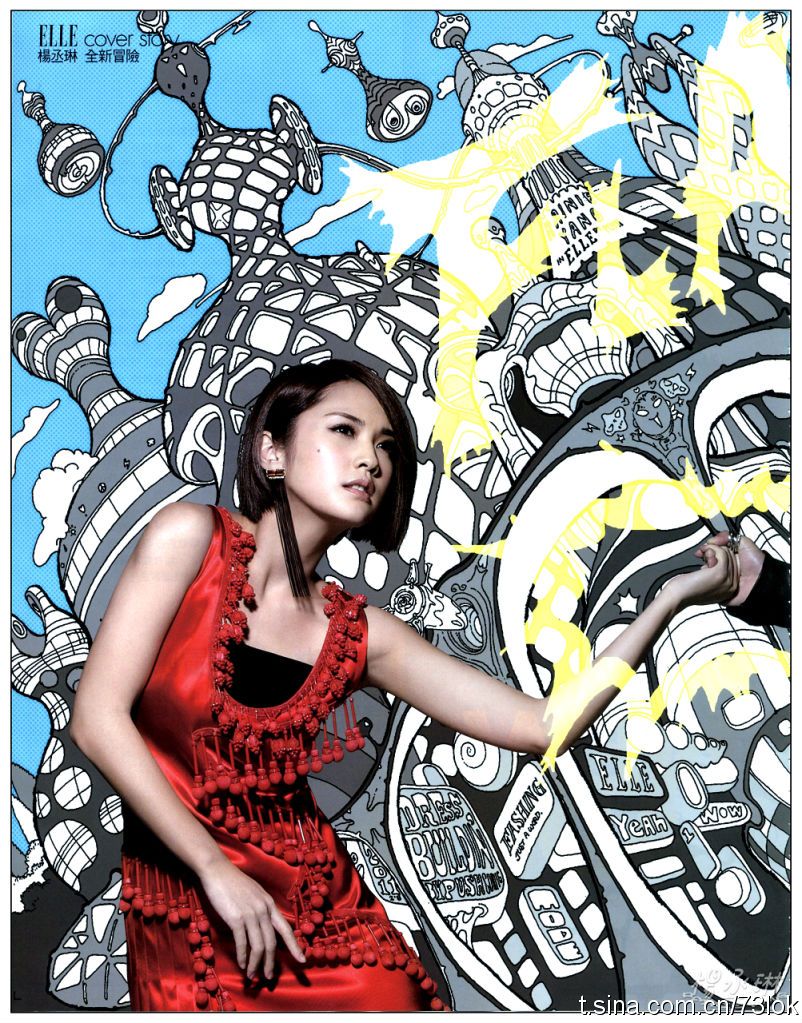 At just 26 years old, it's rather astounding to know that Rainie Yang has been in the industry toiling for 10 years already. Starting with being in a much-too-short-lived girl group and a very supporting turn in Meteor Garden, she's come a long way to be crowning Taiwan's reigning acting queen. I still contend Hi, My Sweetheart was a travesty of a drama, with Rainie and Show Luo over-acting so much I thought it was a comedy troupe in action.
But I have slowly come to appreciate Rainie's growth as an actress, and she is hitting it out of the park so hard in Drunken to Love You, I'll consider her winning best actress for HMS an early coronation of sorts. Elle Taiwan made Rainie it's cover girl recently, it was the first time she showed off her newly-shorn locks and discussed the future of her career.
Rainie wants to make the next 10 years a marked difference than the last time, in terms of challenging herself and trying new things. I think she's off to a whiz-bang start with DTLY, and I'm looking forward to all watching her continue to improve. I love Rainie's new short do, but what I love more is watching her grow it out and try new styles and new looks, hopefully corresponding with new projects.
LOL, what is Rainie's "secreat"? In all seriousness, Elle needs a better proofreader. Rainie is actually Biotherm's new Asia spokesmodel (which is a pretty huge endorsement), so here she explains how she gets her purty glow from using its products.