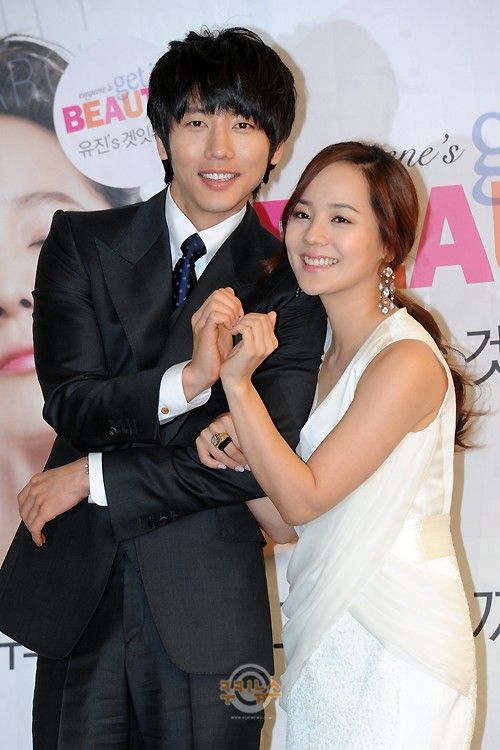 Every time there is a sparkling, sizzling, scorching new onscreen pairing, drama viewers of various persuasions suddenly feel this uncontrollable urge to scream at the screen: Just Date Already! I've been there, done that. It's often exhilarating, but mostly painful since the number of co-stars who ended up dating is a tiny fraction of the amount of acting couplings out there. And the number that end up walking down the line I can count on one hand.
Just for fun, I've compiled a list of various co-stars who have admitted to publicly dating in the last decade. What we all hope for is that all our favorite shippy couples end up like Eugene and Ki Tae Young.
Co-stars who ended up publicly dating:
Lee Byung Hun and Song Hye Kyo in All In
Onscreen chemistry: middling (great from him, okay from her – likely due to the acting ability disparity between them since Lee Byung Hun is just a much much better actor than Song Hye Kyo when they filmed All In).
Offscreen chemistry: sizzling
Status: Kaput after 2 years.
Ji Sung and Lee Bo Young in Save the Last Dance for Me:
Onscreen chemistry: evident but couldn't be developed because Lee Bo Young played the crazy insane psycho second female lead and not Ji Sung's OTP (who was played by Eugene)
Offscreen chemistry: low-key
Status: Still going strong after 6 years.
Jang Dong Gun and Ko So Young in the movie Love Wind Love Song
Onscreen chemistry: N/A – didn't watch the movie
Offscreen chemistry: mellow bliss
Status: married with baby!
Lee Chun Hee and Jeon Hye Jin in Smile, You
Onscreen chemistry: sweet
Offscreen chemistry: sizzling
Status: Married and expecting baby
Song Hye Kyo and Hyun Bin in The World They Live in
Onscreen chemistry: sizzling
Offscreen chemistry: very little since they rarely appeared in public together after they started dating.
Status: Wah wah wah after 2 years.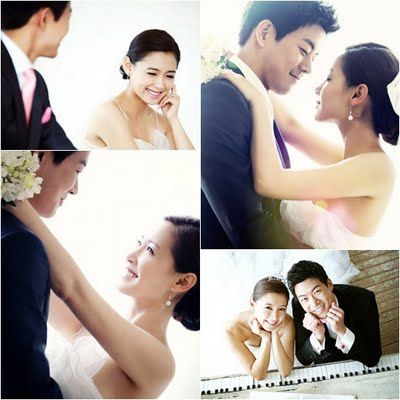 Lee Sang Yoon and Nam Sang Mi in Life is Beautiful
Onscreen chemistry: lovely
Offscreen chemistry: just as lovely
Status: Dating
Eugene and Ki Tae Young in Creating Destiny
Onscreen chemistry: perfect match
Offscreen chemistry: ditto as above
Status: Engaged to be married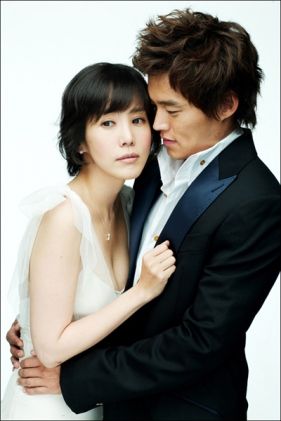 Lee Seo Jin and Kim Jung Eun in Lovers
Onscreen chemistry: burned a hole through my screen
Offscreen chemistry: burned a hole through my screen, but likely fizzled because it was so intense
Status: Teary breakup after 2 years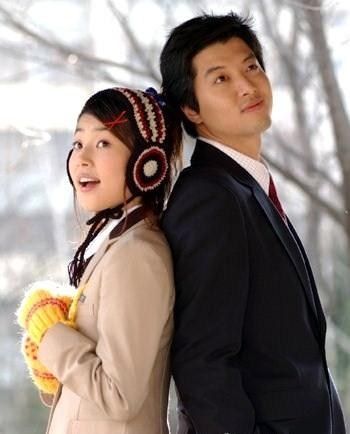 Lee Dong Gun and Han Ji Hye in Sweet 18
Onscreen chemistry: SO. CUTE.
Offscreen chemistry: Just as cute, but didn't seem like the type to last forever
Status: Amicable split after 2 years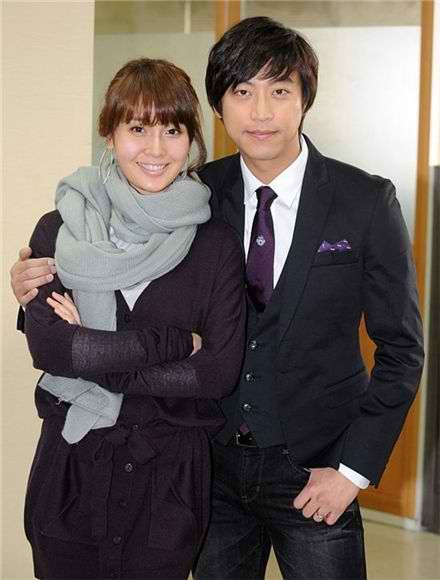 Oh Man Seok and Jo Ahn in Everybody Cha Cha Cha/Jolly Widows
Onscreen chemistry: N/A, I didn't watch the drama
Offscreen chemistry: Low-key and mature
Status: Still dating. Yay.
Jung Woo Sung and Lee Ji Ah in Athena: Goddess of War
Onscreen chemistry: Good, not great
Offscreen chemistry: *no comment*
Status: Got blown up within 2 months of dating by one of the biggest K-ent scandals ever.
Vic Zhou and Barbie Hsu in Meteor Garden 1 and 2 and Mars
Onscreen chemistry: Soul-searching
Offscreen chemistry: So in love, but couldn't make it work. Makes me sad.
Status: Ended after 2 years, and Barbie is now married to a chaebol heir
Co-stars heavily rumored to have dated but never publicly confirmed it:
Lee Da Hae and Lee Dong Wook after My Girl
Wu Zun and Ella after HanaKimi
Mark Chou and Janine Chang after Black & White
Koala's two real life shippy holy grails: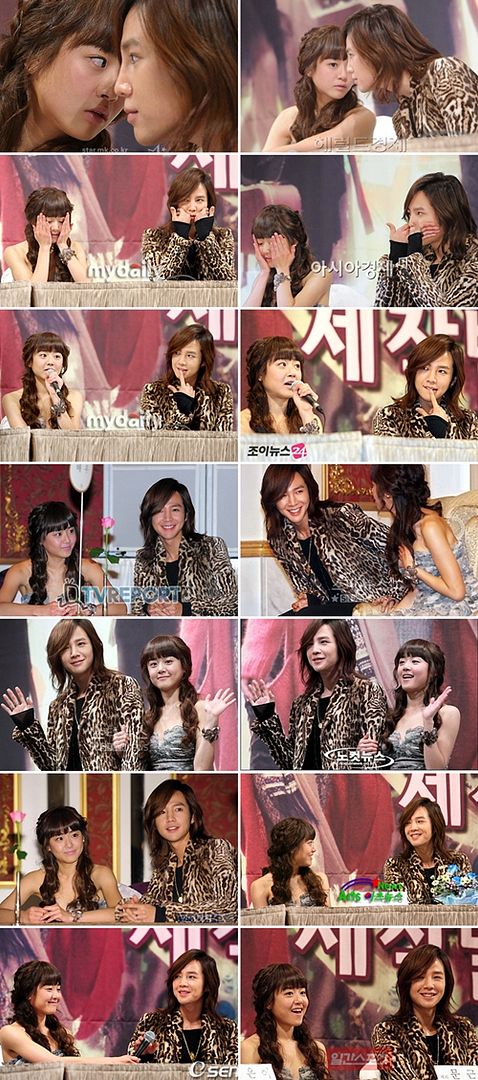 My GeunGeun Babies FTW!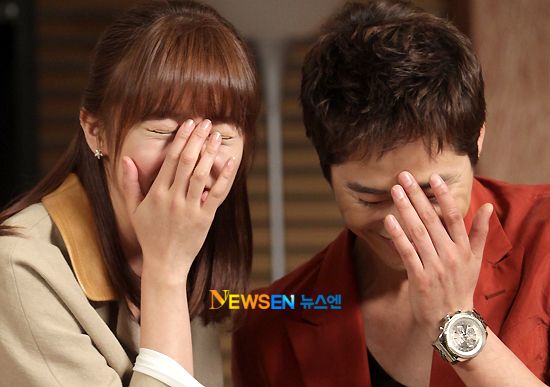 The Undeniable Power HwanHye Couple 4ever!
My Thoughts:
So there you have it. To be honest, there are certain actors that viewers tend to ship them a lot with their co-stars, and both Kang Ji Hwan and Yoon Eun Hye are that type of actor.
There is a sizeable group that ship Eun Hye with Joo Ji Hoon back when they did Goong, and Eun Hye with Gong Yoo when they did Coffee Prince. Along the same lines, lovers of Capital Scandal claim Ji Hwan and Han Ji Min would make a cute couple, and there were some real life shipping of Ji Hwan and Sung Yuri from Hong Gil Dong (she gave him a puppy for his birthday, he named her Yi Nok, after Yuri's character's name in HGD, so adorbs).
Similarly, there are folks who ship Jang Geun Seok with his You're Beautiful co-star Park Shin Hye and think I'm some interloper by shipping him with Moon Geun Young.
I think it's just amusing to fanservice our favorite star together when it's clear they have such sizzling chemistry. In the end, it's their lives, and I'm just a happy viewer of their acting projects, wishing every one of them happiness with whomever they end up with.