Alright ladies (and perhaps the occasional gentleman): I already promised a HwanHye forum (like the GeunGeun forum) for you guys to go crazy in, and it's forthcoming. So calm down, and um, stop asking me for updates. M'kay? You guys know I bring it when I see it. Until the forum opens, I suggest mass re-watching Lie to Me, and this time without any worry about whether our OTP will get together, whether dizzy pig will get in the way, whether Sang Hee will suddenly pull another guilt trip, and whether Aunt will turn into Joo Won's mommy in Secret Garden.
I guarantee the time will pass quickly when all you do is bask in the warmth and love that is Ki Joon and Ah Jung. To spread some more cute around, bringing pictures of the gorgeous presents the fans of DC Lie to Me Gallery created for wuri Kang Ji Hwan and Yoon Eun Hye. Everything is a pair, so that means they each get the exact same present as the other person. Seriously? I love you DC Lie fans!
Neither of them need a snuggle stuffed animal. They can just snuggle with each other. All day long. Oh, and definitely all night long. 😛
Earphones to go on incognito dates.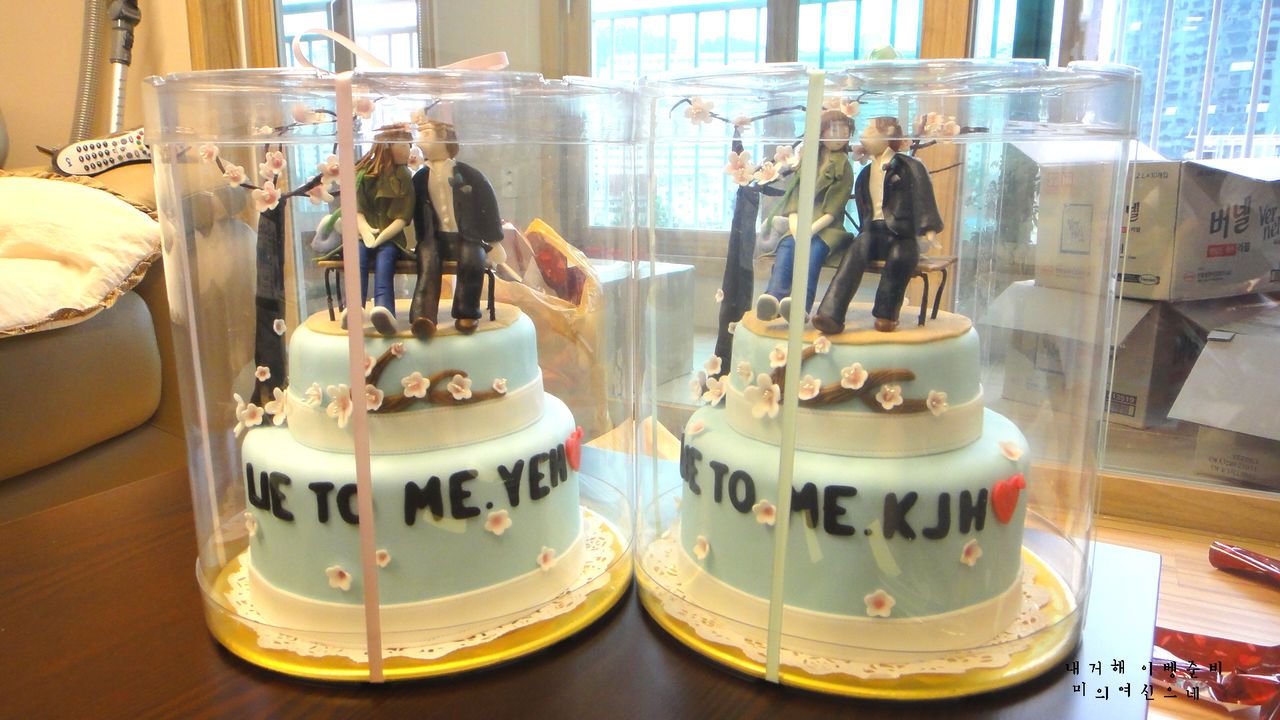 Wow. Wedding cakes already?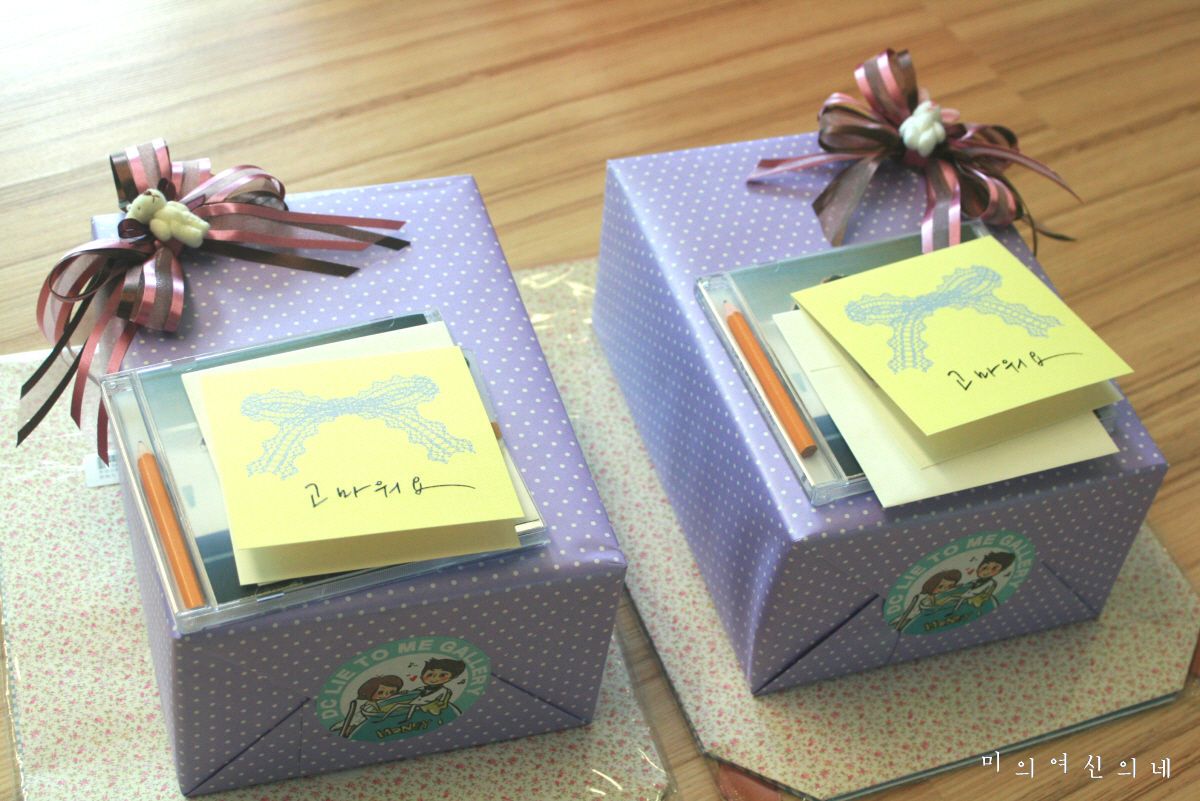 Does Ji Hwan and Eun Hye blush when they see pictures and video of all their kissing scenes? Because I sure as heck blush for them. Lastly, Ji Hwan and Eun Hye's signatures for DC Lie fans. The top one is Ji Hwan's, and the bottom one is Eun Hye's.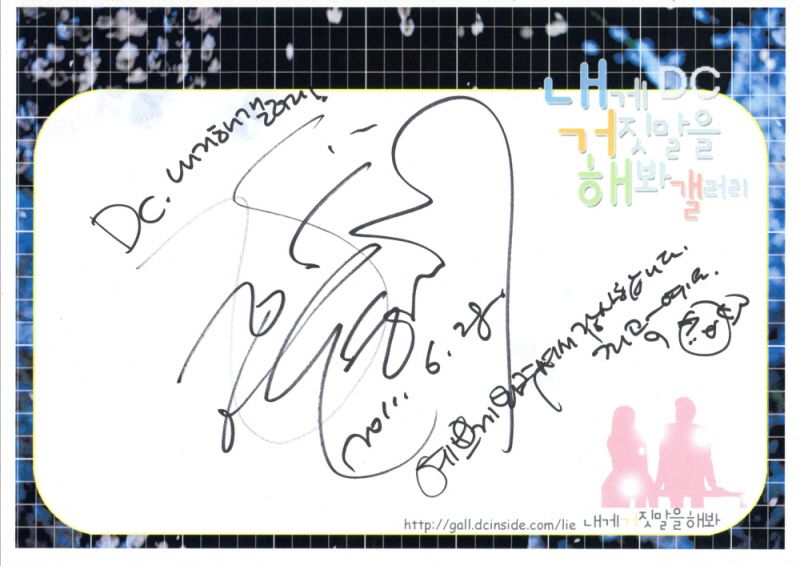 Signature experts, do your thing. Husband and wife signature styles? Compatibility scale of 1-10?
[Credit: all pictures from DC Lie to Me Gallery]