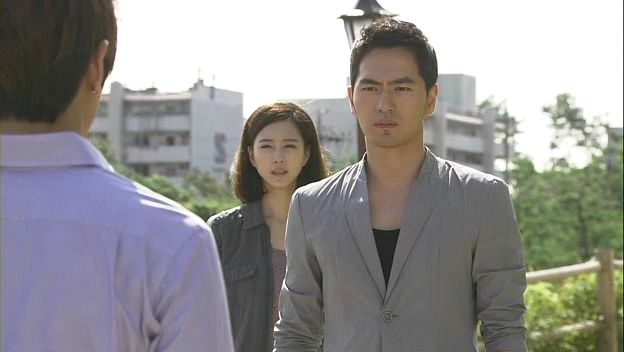 The written preview for episode 16 completely took me by surprise. My jaw dropped, in a good way. If this plot development actually happens, and isn't just another runaround feint (sadly I think it is), then imma going to give Spy Myung Wol props for having the guts to go for broke at this point. C'mon drama, you can do it! And no, this latest supposed development isn't the fanfiction y'all been writing about Myung Wol pregnant and a baby coming to hunt down Kang Woo in twenty years. But that was indeed ridiculously funny.
Written preview for episode 16:
The North Korean spies plan to take Kang Woo back to North Korea has failed. Just as Choi Ryu takes Myung Wol to task for her failure, Kang Woo shows up and proposes marriage to Myung Wol in front of Choi Ryu. Myung Wol turns him down. To get Myung Wol to change her mind, Kang Woo repeatedly tells her how happy it is to live in South Korea, how free and peaceful it would it would be if she started a new life with him here.
Myung Wol is thrown back into a state of confusion with Kang Woo's proposal. Choi Ryu once again grows distressed because of Myung Wol. One day, a drunk Choi Ryu confesses his feelings to Myung Wol and proposes to her. For her comrades and for her country, Myung Wol accepts his proposal and the two of them arrive at the pier…..
[Credit: written preview released by KBS, translated into Chinese by Baidu Spy Myung Wol bar, translated into English by me]