Bu Bu Jing Xin is a story steeped in gray areas, where right and wrong are not painted in absolutes. The drama nevertheless is a study in contrasts, none more so than the parallel development of Ruo Xi's relationships with 8th Prince and 4th Prince. I think the seeds were planted at the same time between her and the two men, thereby allowing her to explore a possibility with each other at different junctures in her life.
While her relationship with 8th Prince always felt very heady and tender, her every interaction with 4th Prince always felt charged and intense. I think we need to thank a horse for being a very useful third wheel for many a Ruo Xi-4th Prince interaction in the early episodes of the drama. Below I recount a series of exhilirating exchanges between 4th Prince, Ruo Xi, and some horseback related situations.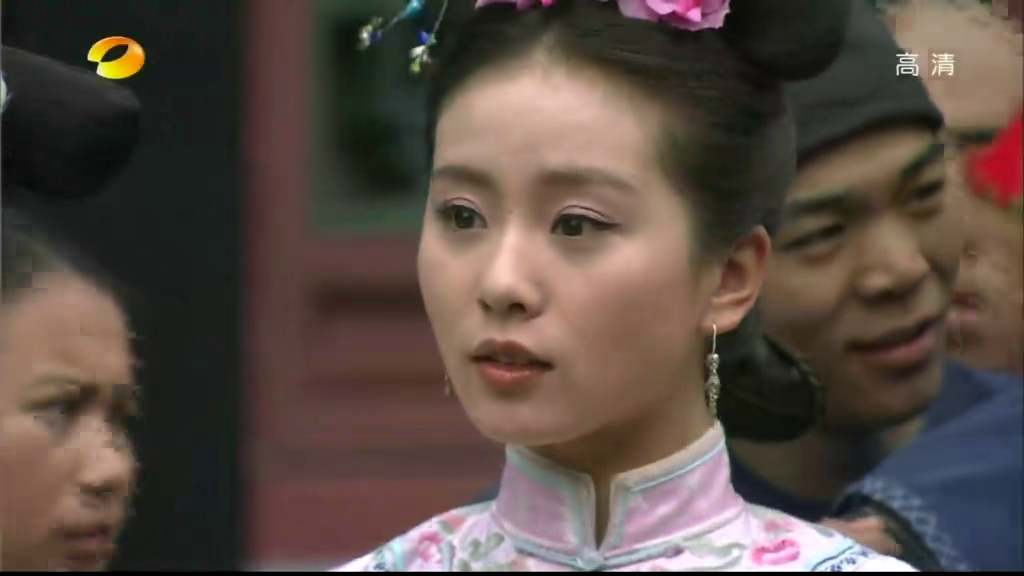 Ruo Xi ventures out of the estate of the 8th Prince for the first time since she arrived in the Qing Dynasty. She's familiar with this old Beijing, which surprises her maid since Ruo Xi supposedly just arrived in the city from being stationed with her General father in the plains of Manchuria. Suddenly there is a commotion as soldiers descend on the streets, dividing people down two sides of the street. Word is the Emperor is returning to the Forbidden City so these people are here to welcome him.
Ruo Xi suddenly sees an official hurrying down the road and she recognizes him as the construction foreman on the night she argued with her cheating boyfriend and got hit by a car and then electrocuted. Ruo Xi hurries after him, finally catching up to him. She grabs him and demands to know where the construction site is? He's confused and tells her that she is out-of-line.
Suddenly a horse thunders down the road and Ruo Xi turns around to find herself almost trampled. There is a frisson of energy that passes between her and the horse and rider, who manages to pull the horse up so it leaps over Ruo Xi's head.
The rider makes a great effort to get the horse back under control. Ruo Xi stands there shocked and stunned, making direct eye contact with 4th Prince.
The official kneels and begs forgiveness from the 4th Prince. Ruo Xi continues to stand there, staring at the 4th Prince, until her maid forces her to kneel and beg forgiveness, identifying themselves as ladies from the estate of the 8th Prince.
4th Prince gives Ruo Xi one more piercing look, and then he turns and rides towards where he initially was headed. Ruo Xi raises her head and looks at his back, thinking to herself "Number 4, 4th Prince….Yongzheng."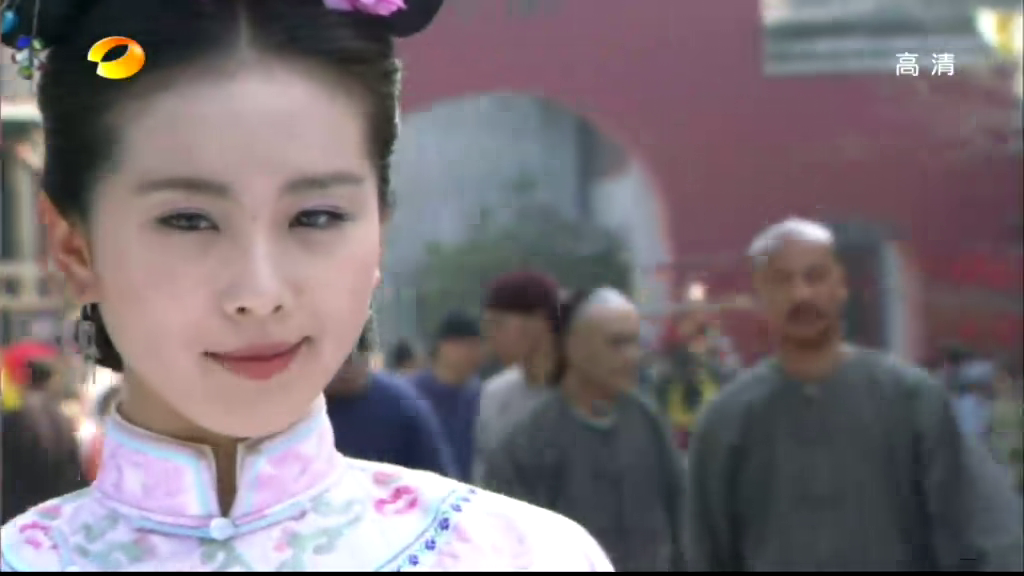 It's days later when Ruo Xi ventures back out on the streets of Beijing. Since her first encounter with 4th Prince on a horse, she's decided that perhaps getting into a similar accident as what sent her here would send her back. She hears the sound of hoofs approaching from behind her.
Ruo Xi steels herself and steps into the middle of the street, then turning around with her arms outstretched to be run over.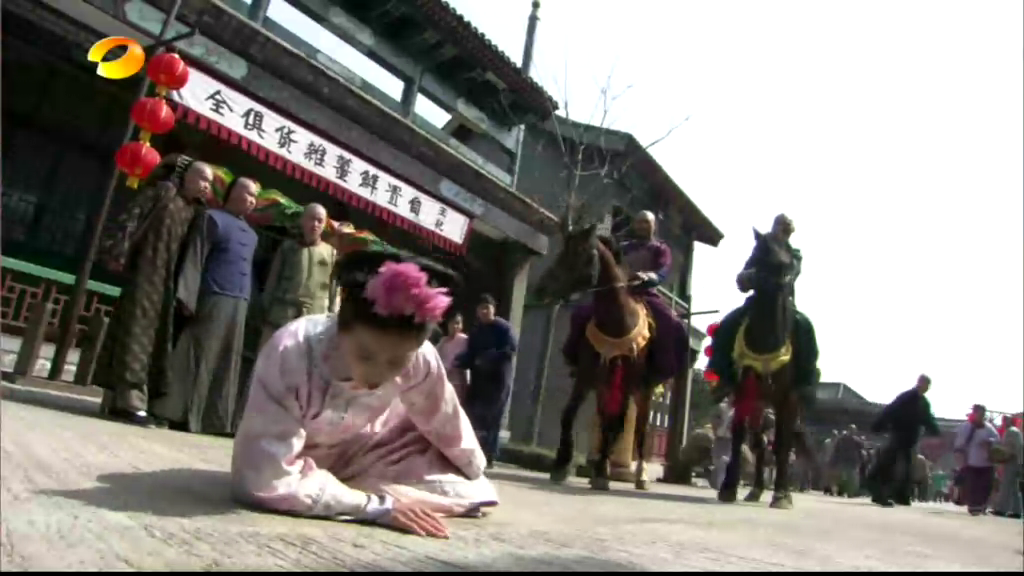 But the two riders manage to restrain their mounts before it runs over Ruo Xi. She finds herself face-to-nose with a horse and falls back in shock.
Immediately one rider dismounts and asks her if she's alright. Ruo Xi looks at him, and then looks at the other rider still sitting on the horse, that person being 4th Prince. Ruo Xi rolls at her eyes upon seeing 4th Prince, muttering "oh lord, why is it YOU again?"
Ruo Xi then looks at the other man in front of her and then back at 4th Prince, who identifies him as 13th Prince. Ruo Xi is helped up by 13th Prince, but she immediately yelps in pain upon standing because she's twisted her ankle.
4th Prince hears this, and then rides off. He stops a little ways ahead and dismounts, walking into a store. Ruo Xi and 13th Prince turn to watch him.
13th Prince asks Ruo Xi how she knows 4th Prince? Ruo Xi says she just knows him, and then explains that her sister is the second wife of the 8th Prince. 13th Prince gives her an assessing look, correctly pointing out that she doesn't strike him as being related to 8th Prince at all.
8th Prince is refined and cultured, and everyone on his estate is similarly well-trained. Ruo Xi accepts 13th Prince's correct but slightly insulting observation in stride.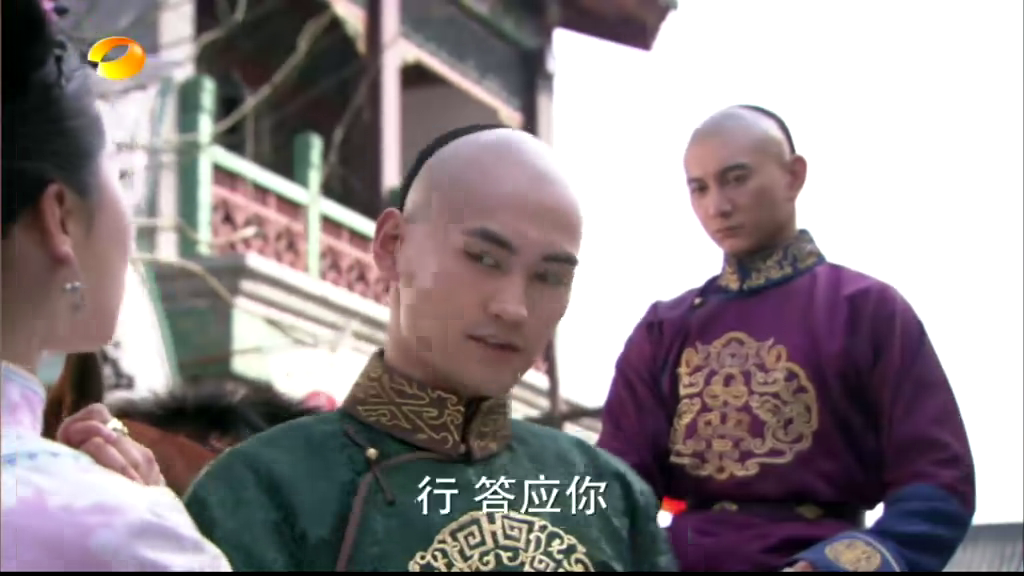 4th Prince walks out of the store and puts a bottle into his robe. He gets back on his horse and rides back to join 13th Prince and Ruo Xi. 13th Prince offers to take Ruo Xi back to the estate of the 8th Prince. She agrees, but only if they promise not to reveal what happened today to anyone back home. The princes exchange a knowing look and then agree.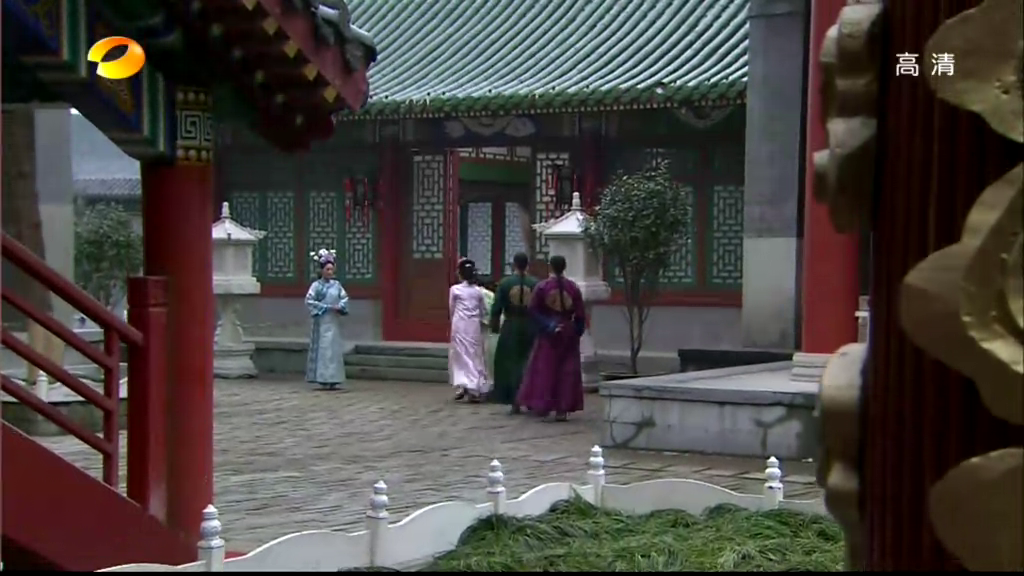 Ruo Xi limps her way back into the house, to be met by Ruo Lan and her maid. Ruo Lan thanks the two princes for assisting Ruo Xi, who gives her sister some cock-and-bull story about how she was walking near the front door and tripped and the two princes happened to arrive to visit 8th Prince.
4th Prince gives her yet another one of his patented stares, before asking Ruo Lan if 8th Prince is home now, tacitly allowing Ruo Xi's little fib to stand.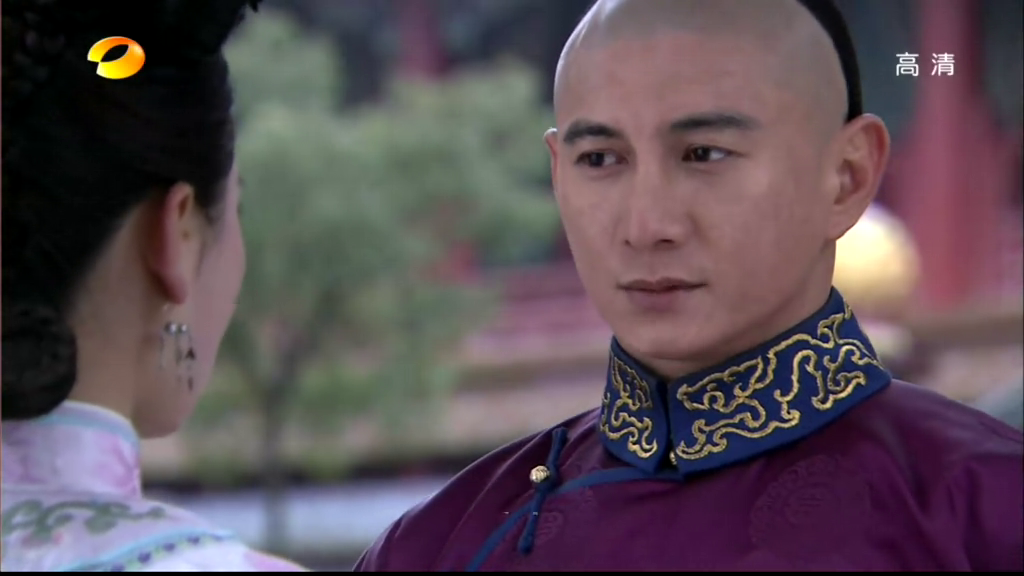 Ruo Lan invites the two princes in to sit. Before Ruo Xi can run back to her room, 4th Prince asks to speak with her privately. After 13th Prince and Ruo Lan walk away, 4th Prince tells Ruo Xi that the first horse incident was clearly an accident, but today she clearly stepped in front of their horse. He surmises that she has a death wish and wants to die.
Ruo Xi says that's not true, there is so much she can't let go of, why would she want to die. It's actually the opposite, she desperately wants to live. 4th Prince gives her a look but doesn't press further. He takes out a bottle of medicine for her injured foot, which he clearly went to buy when he heard she hurt it.
Ruo Xi takes the medicine and thanks him. 4th Prince tells Ruo Xi that he saved her life, so now her life belongs to him. Without his permission, she is not allowed to die. He walks away to join 13th Prince and Ruo Lan, while Ruo Xi stands there and looks at his departing back.
Many episodes later after the first two horse incidents, after Ruo Xi has entered the palace and become the tea-serving maiden to the Emperor, she finds herself in the Mongolian plains on a routine trip accompanying the Emperor's entourage.
On this trip the Emperor has brought along 1st Prince, Crown Prince, 4th Prince, and 13th Prince. Ruo Xi dazzles the Emperor with a beautiful floral tea set and some chilled tea. As her reward she asks for horseback riding lessons, which 13th Prince gladly undertakes to teach her.
One night, Ruo Xi is laying out in the Mongolian plains waiting for 13th Prince to arrive. She hears hoofs and calls out for 13th Prince to come join her for a night of stargazing and skip her lessons for the day.
Footsteps walk towards Ruo Xi and sits down next to her. A voice says "sure", to which Ruo Xi realizes it's not 13th Prince. She turns to stare in shock at the calm and controlled face of 4th Prince looking down at her from where he's sat down next to her.
Ruo Xi quickly scrambles up and takes a few steps back. She courtesies to 4th Prince and then suggests they call it a night and head back since she's tired. He suggests they stargaze like she suggested if she is tired. He sits back down and looks at her.
Ruo Xi has no choice but to continue her horseback riding lessons. 4th Prince is a stern instructor, pushing Ruo Xi rather than just taking it easy. Poor Ruo Xi finishes the night exhausted.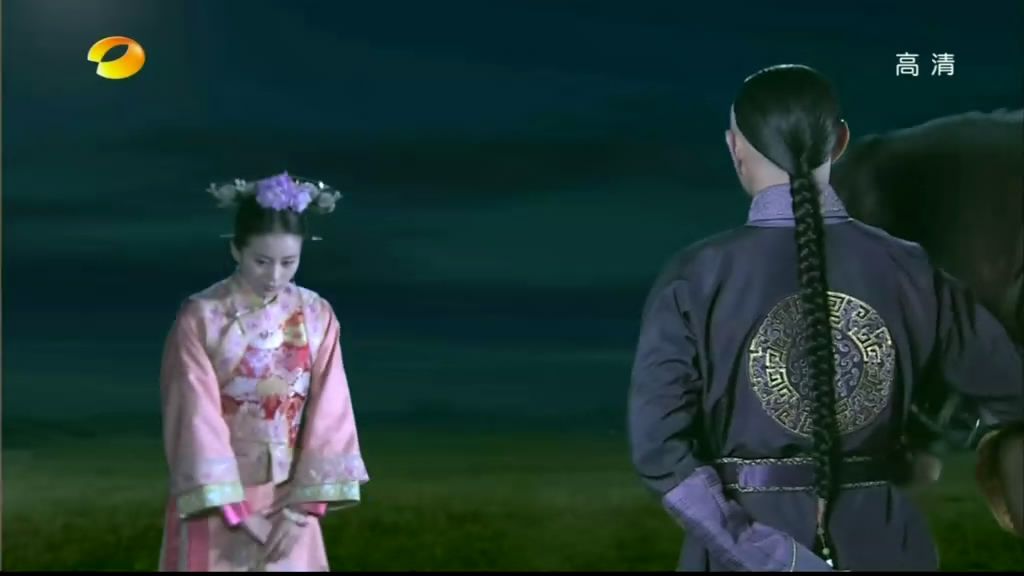 Days later, Ruo Xi is waiting for 13th Prince again for her lessons when once again it's 4th Prince who arrives to teach her.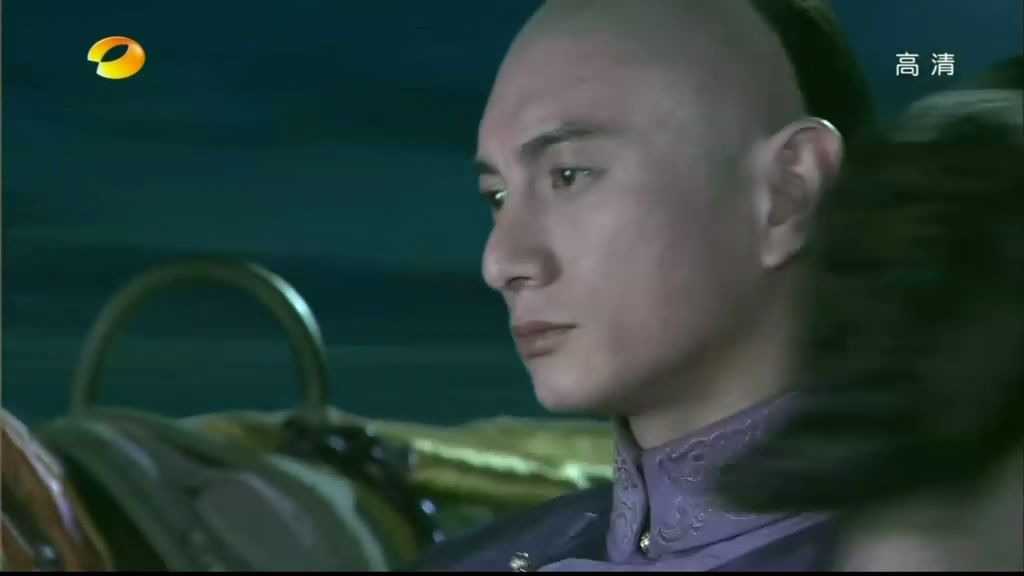 This time Ruo Xi excuses herself quickly and tries to walk past him to head back to camp.
As Ruo Xi brushes past 4th Prince, he grabs her and turns her towards him. She's stunned and tries to extricate herself but he pulls her arms behind her and presses her right up against him.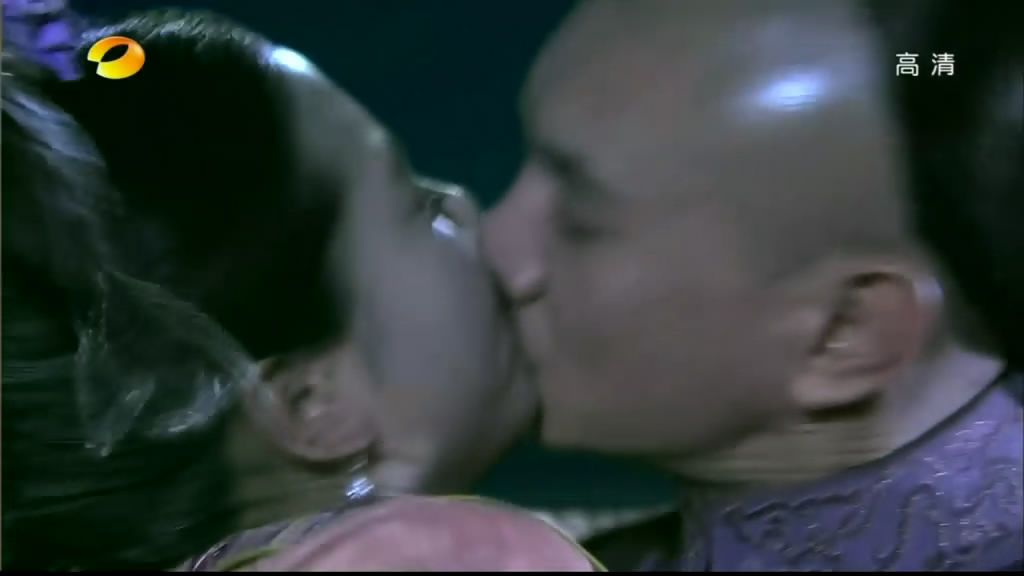 He asks if this isn't what she's been angling for all along? 4th Prince kisses Ruo Xi forcefully. She struggles and bites him on the lip, which causes him to pull back.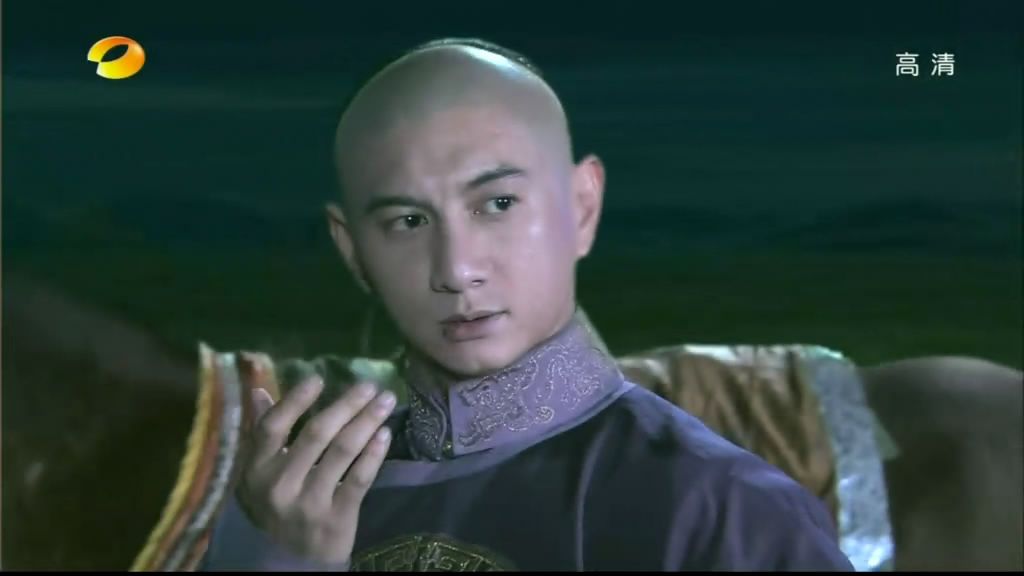 Ruo Xi's face is bright red as both of them stare at each other. She asks if 4th Prince wants to use force? If he wishes, she cannot deny him. He touches his lip and smiles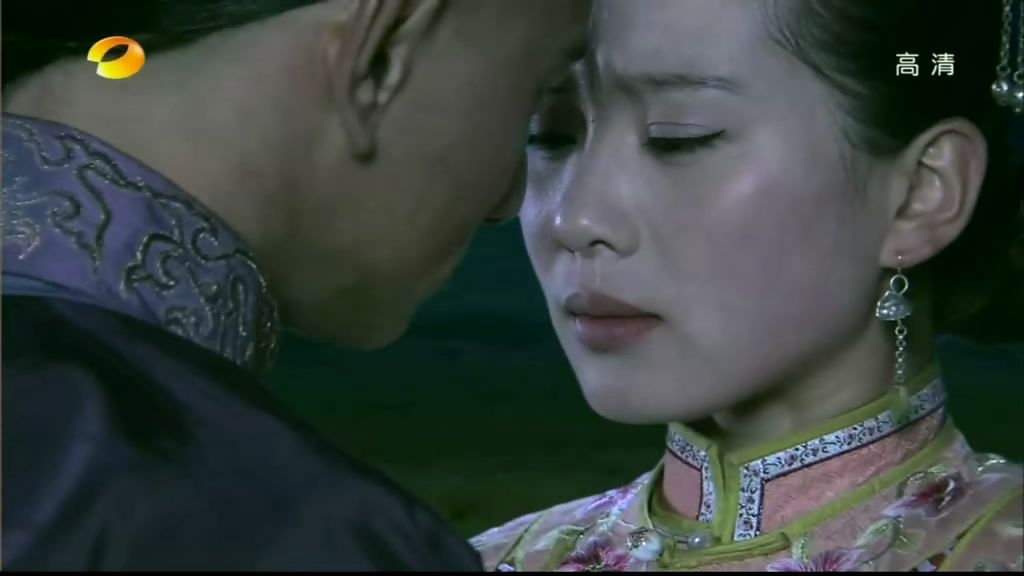 4th Prince pulls Ruo Xi close again, this time gently and slowly, before asking her why he ought to be using force? He lets her go and the moment is over. Ruo Xi looks completely shaken and unnerved, her face still red hot.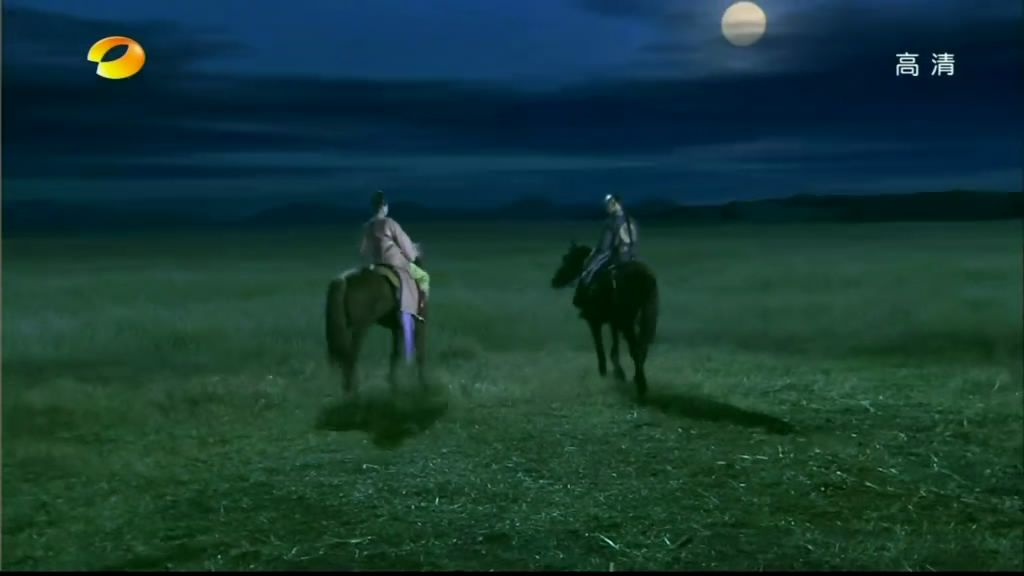 4th Prince continues his horseback riding lessons for the night with Ruo Xi. This moment, however unexpected and unwanted by Ruo Xi at this time, will nevertheless be an unforgettable memory between her and 4th Prince.