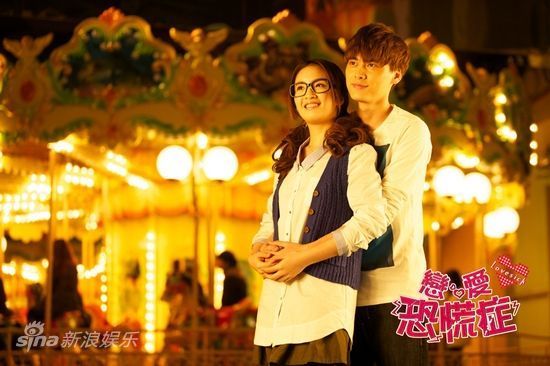 Ariel Lin is currently starring in the beyond lovely TW-drama In Time With You, but her body of work is about to expand by one more come next month. The long-completed rom-com movie Lovesick (the title is better translated as Love Phobia) is slated to premiere next month in Taiwan.
Before Ariel and Bolin Chen filmed ITWY, they actually made Lovesick first, which also co-stars my beyond adorable Li Yi Feng playing Ariel's ex-rocker boyfriend and the reason for her fear of love. The movie looks cute enough, nothing more substantive than a guaranteed entertaining date movie. Take a look at the trailers and stills below.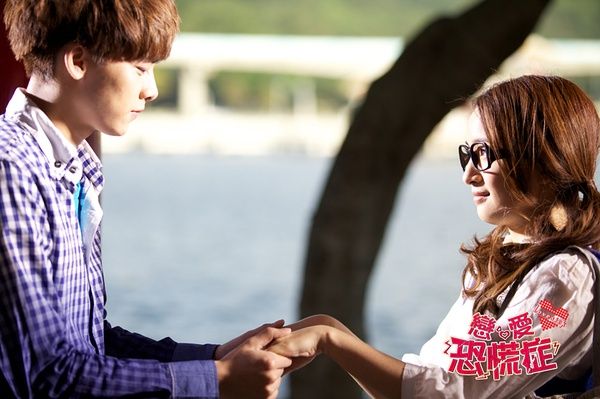 Whoever had the brilliant idea to cast my Feng Feng as a bad boy rocker, I thank you from the bottom of my heart.
Oh yeah, before I forget, the OTP of this movie is Ariel and Bolin. But don't mind me and my fangirling of Li Yi Feng. I do love Ariel with Bolin, as evidenced by their remarkable comfort with each other in ITWY, so I'm sure they'll make this movie sizzle.
If you want to see even more stills, click on the Lovesick tag on the bottom of the post, which will take you to a post from earlier this year where I shared tons of early stills from this movie.
Teaser 1 for Lovesick:
Teaser 2 for Lovesick: