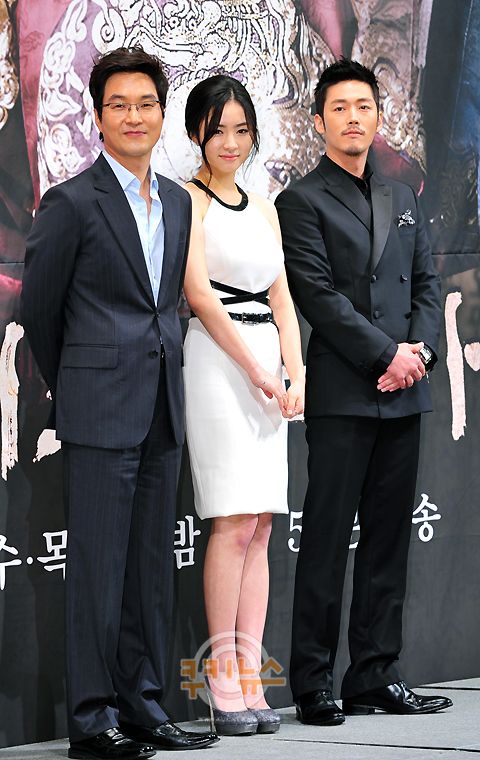 Now this is how stars should look at a press conference for their drama! Jang Hyuk, Han Suk Hyu, and Shin Se Kyung get an A+++ across-the-board for showing up classy, gorgeous, and coordinated at the press conference for Tree with Deep Roots, which is premiering next Wednesday on SBS. With The Princess's Man ending next week, that will leave the Wed-Thurs slot with TwDR as the lone sageuk.
Whereas TPM was a love story set within a political struggle, TwDR looks to head in the opposite direction with more intrigue and history than relationship woes. A seven-minute trailer has been released that looks excellent. And for those of you wondering where Song Joong Ki went, he's got a cameo role as young King Sejong (the mature counterpart being played by Han Suk Hyu), so he'll likely be in the first episode or two only.
Shin Se Kyung, welcome to the big leagues, baby! She looks drop-dead gorgeous in a simple white dress with black lines, revealing enough back to be sexy without seeming trashy. Paired with silver sparkly platform heels and a slightly messy tied back hair, this entire ensembles is a giant win.
Hyukkie showed up in an all black suit that is perfectly tailored, with a great wrist watch and pocket kerchief to break up the monotony of the color. He totally gives off a leading man vibe just standing there, a movie star confident in his own talent and appeal. I can't love him anymore than I already do.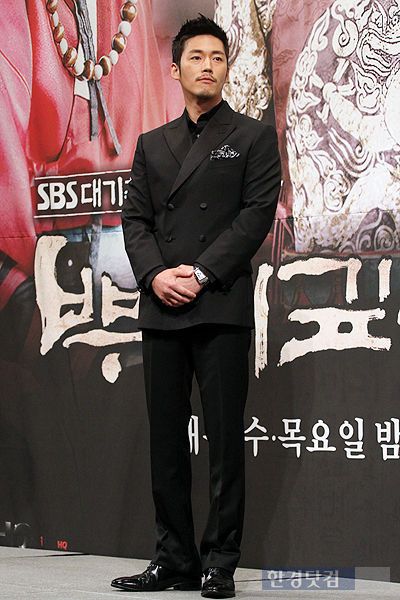 Han Suk Kyu, as the elder statesman of the cast, and playing the famed King Sejong, elected to go slightly more casual yet dressy with an open collar shirt. His gravitas and screen presence elevates this outfit so he nevertheless looks commanding.
The entire cast looks pumped for their drama, which is based off of a novel with the same name, about a series of murders in the palace during the period when King Sejong is creating the Korean phonetic alphabet hangul.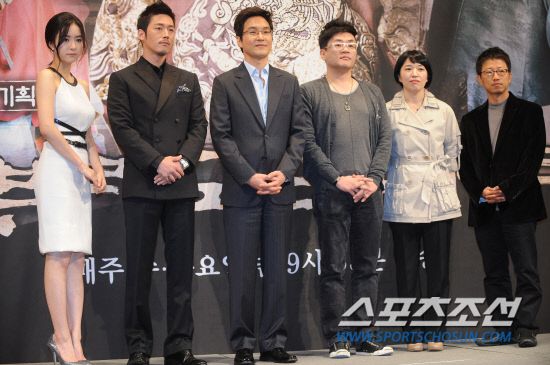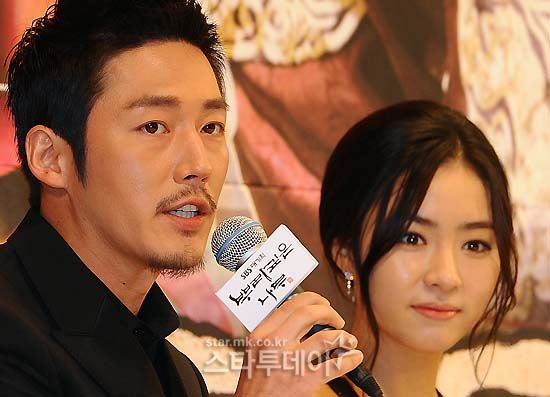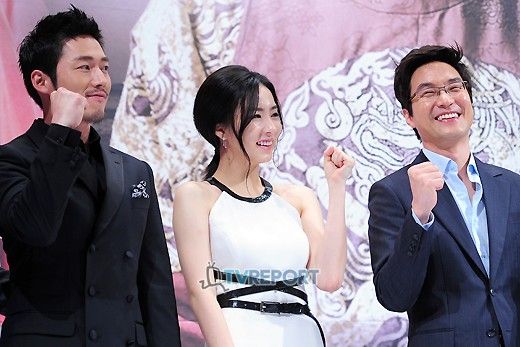 Seven-minute trailer for Tree with Deep Roots:
http://www.youtube.com/watch?v=PJgSfKC9-FQ