Oh noes! Yuan Xiang Qin ah, your hubby has been seen out and around town with you nemesis Pei Zi Yu. Hhhhmmm, but you've been having a slightly ambiguous BFF relationship with Lee Da Ren lately, so perhaps that evens out the score. LOL, it's so weird to see Joe Cheng with Tiffany Hsu on his arm after so many years since they did It Started with a Kiss together.
Joe has been doing non-stop endorsements since wrapping Channel X back in March, without a single upcoming project announced. Compared to his peers like the raggedy Vic Zhou, the gunner Ethan Ruan, and the jack-of-all-trades Mike He and Ming Dao, Joe has been living the comparatively easy life. He was out this week in Taipei attending a opening party for designer brand Hogan, with Tiff in tow.
I guess Ethan's gotta get used to his honey working with every single guy in TW-entertainment, with the bonus that at least she's safer around one of his best friends like Joe. I'm missing Joe but am in a snarky mood, so below are my captions for his pictures with Tiff at the Hogan event. Mocking never seemed so fun!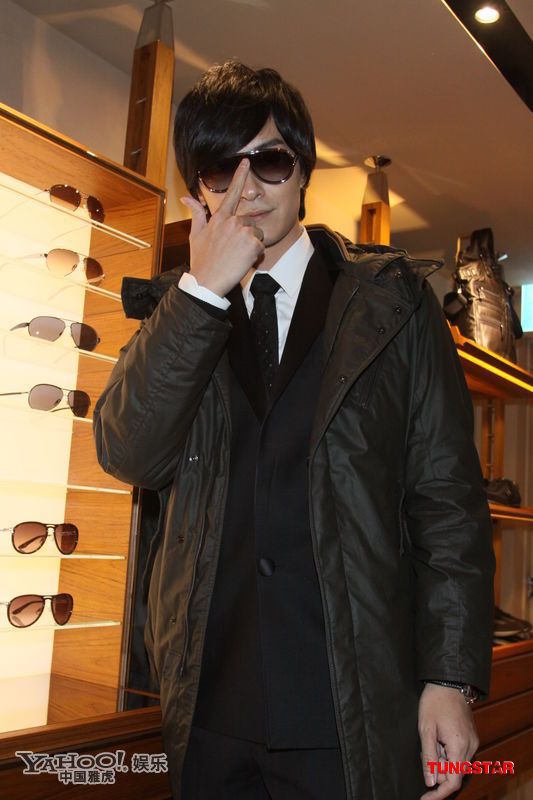 This is not really Joe Cheng. It's just some random bodyguard they stuck a pair of sunglasses on to pass off as Joe. Which would explain the outfit, and why he appears to be giving you the not-so-finger.
The bodyguard and his model charge, who somehow thought it was the height of fashion to wear a puffy vest over her LBD. It's not.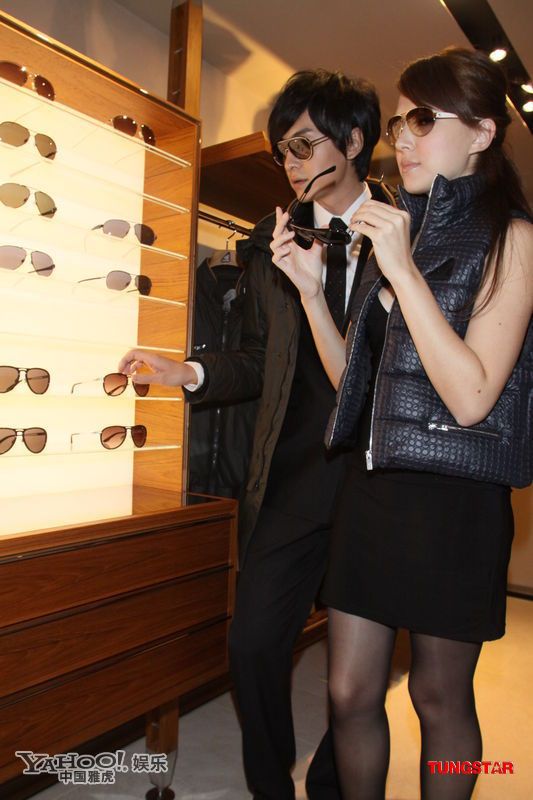 Nothing screams "I am a star" more than trying on sunglasses with the cameras clicking away.
Do not cross the crime scene tape. There are fashion victims on the other side.
The crime scene has been cleaned up, so it's time to break out the bubbly!
"Oh wow, everything looks so dark with these glasses on. What do you mean these are called sunglasses. It should be called darkglasses. Oh shit, I stubbed my toe!"
We guarantee that wearing Hogan sunglasses will make you looks like us! No really, these sunglasses are magic sunglasses. *snerk*