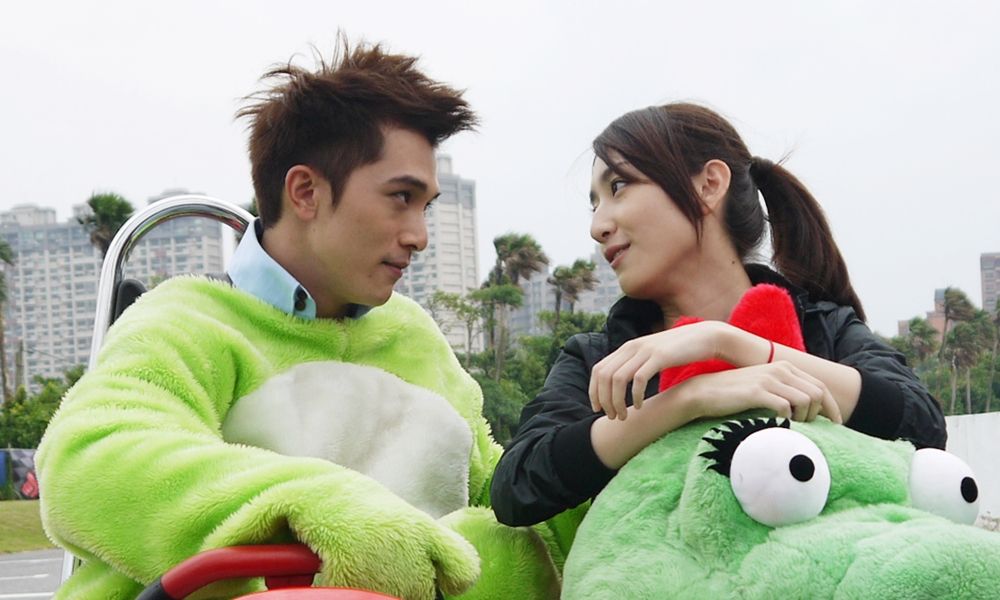 Wahhhh, could they BE any cuter? Roy Qiu, Alice Ke, and the cast of Office Girls make good on Roy's promise to wear a dinosaur outfit and drive a Go-Kart around should the ratings for the drama break 5. Rather than let Roy fulfill his promise alone, everyone tagged along and kept him company. Awwww, the camaraderie on that set is wicked judging from all the outtake videos at the end of each episode. Even dressed like a dinosaur, Roy is still the hottest thing on five continents. I won't talk more because I have an OG surprise coming up soon. Hee. But the pictures below of the cast having fun is so joyful to see.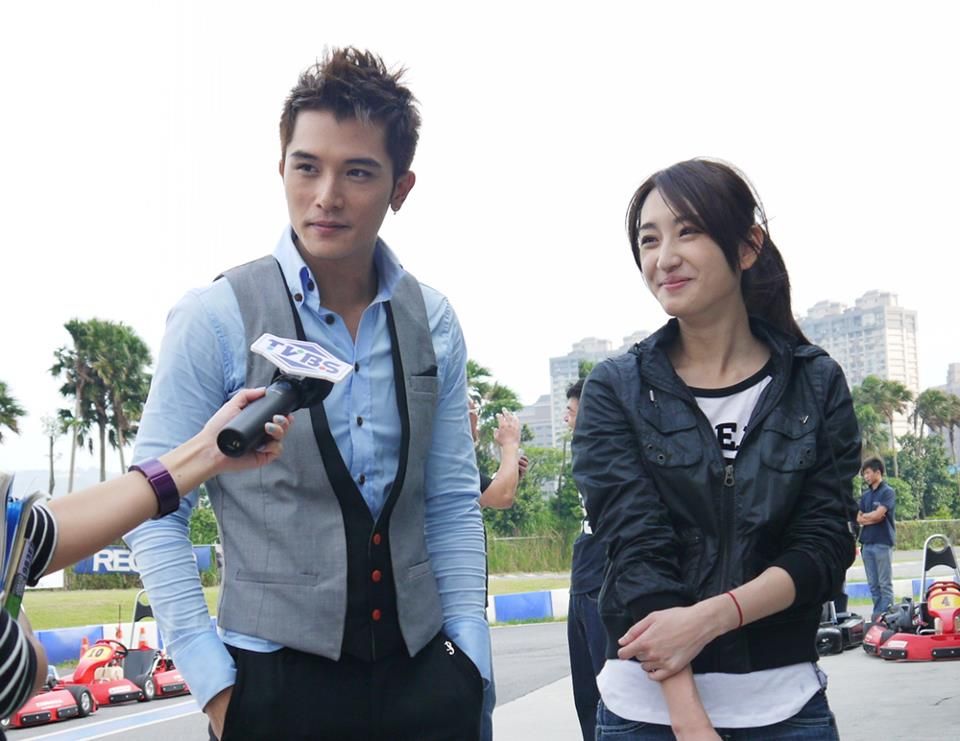 Roy and Alice before they start their Go-Karting. Everyone just came from the set so they are all still in costume. I'm loving what Roy wears as Zi Qi, one of the best looks he's ever sported onscreen.
Roy puts on his now trusty dinosaur outfit and gets in the Go-Kart.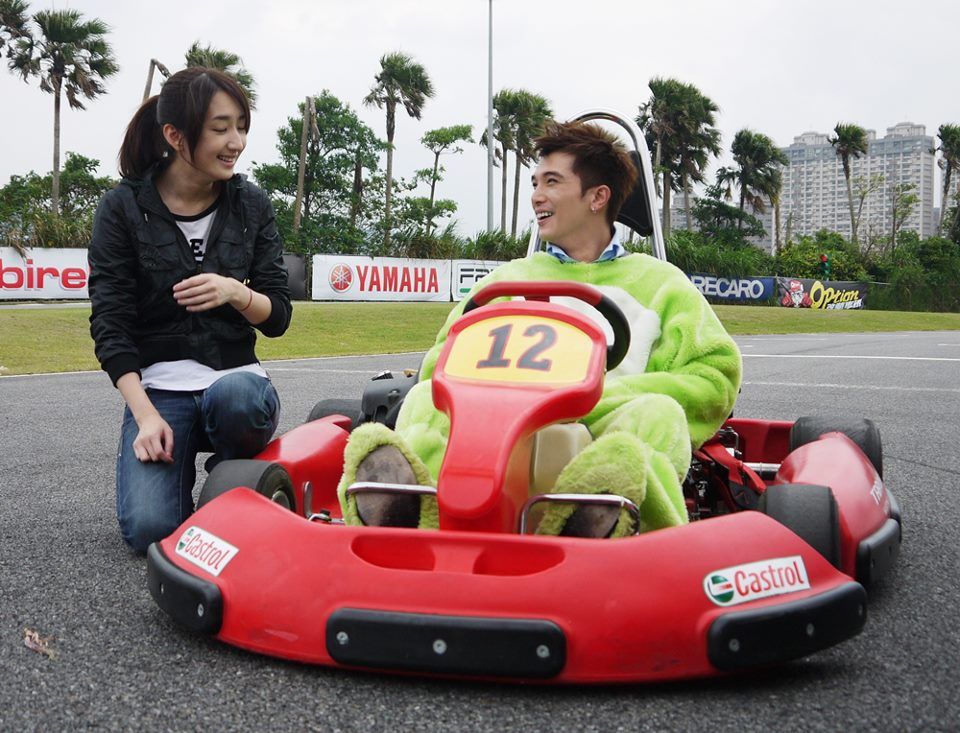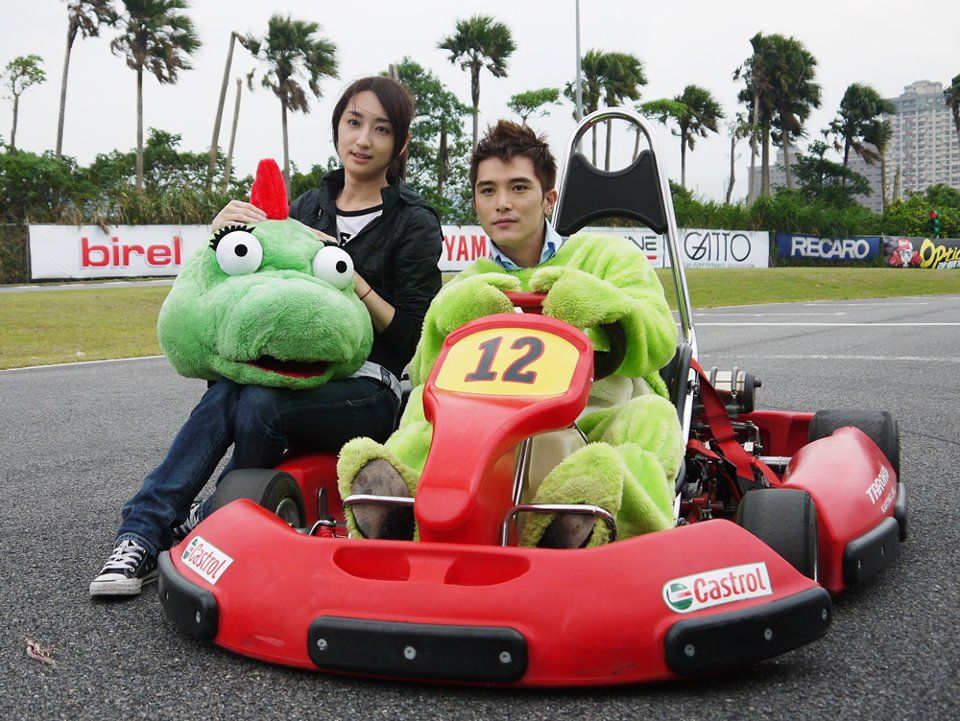 Of course Alice will be his version of the sexy car chick.
Roy, who in real life loves race car driving, is surely in a little bit of Heaven. Actually, Roy loves racing so much, every time he does a drama, the producers always stipulate in the contract that Roy cannot race at all during the filming, just to keep their leading man safe.
And he's off! I sure hope that dinosaur head has great eye sockets. And did you all notice how lush the dinosaur's eyelashes are? I swear it must be a nod to Roy's real and insanely long eyelashes.
Cute! Most of the cast is here for the press conference. I've noticed that James Wen and Patrick Li appear to be ratings good luck charms, as their most recent dramas have all been blockbusters.
Ahahaha, oh boys, you two are a nut and a half. I can't imagine how much goofing off goes on around the OG set during filming.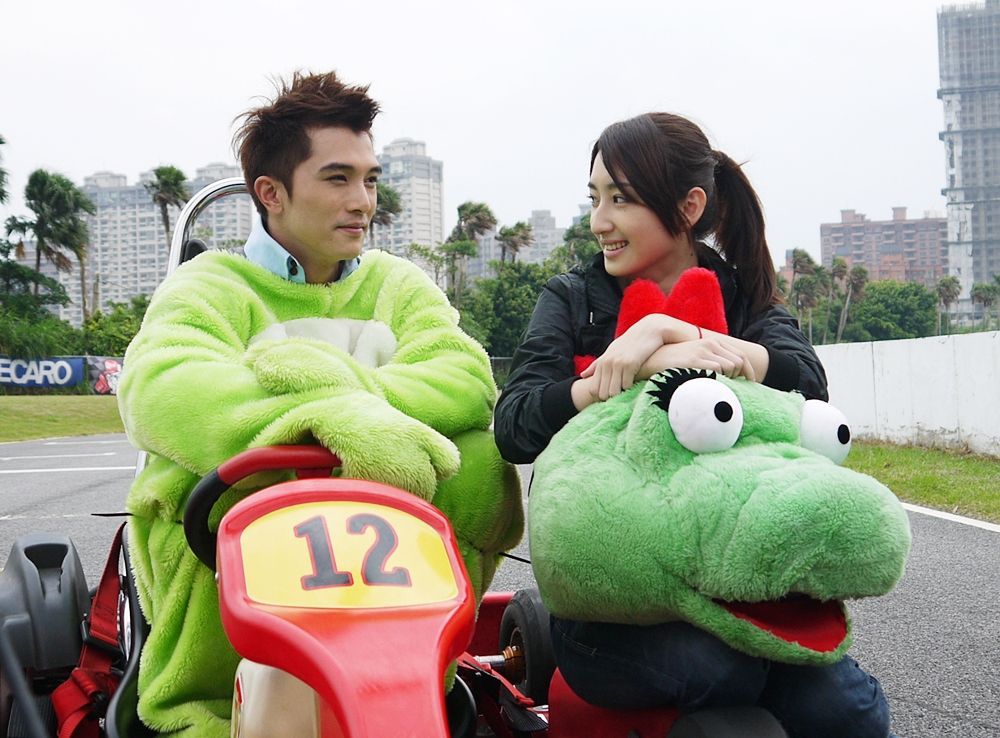 Alice and Roy together make me do somersaults in my belly and let out a succession of rapid fire squeals of lovelovelovelovelove~ When Taiwan gets an OTP right, they get it so right it's incredible to behold.