Been having the week from hell. This latest SMAP for Softbank CF lifted my spirits immensely. It's the first time I've seen the guys not jam to Locomotion, or appear to be walking somewhere. If anyone's curious, check out these older CFs here, and below I'll also post another new CF set to Locomotion filmed in Singapore. But first you all have to watch the one where the guys do six different outfit changes and then sing like they are mimes. The picture above is them looking like miners and being rugged and dirty. I saved the beyond ridiculous other get-ups for after the jump. The one where KimuTaku is a oversized dog almost destroyed me, I was laughing so hard. And boy, are these guys UGLY in drag. Especially Tsuyoshi. *shudders*
The guys as flight attendants. Which leads me to wonder why no one ever thought up a transvestite airline where your stewards are stewardesses and vice-versa. But the guys actually look somewhat decent here. Maybe it's the attitudes they are rocking. Both KimuTaku and Tsuyoshi have very come hither poses.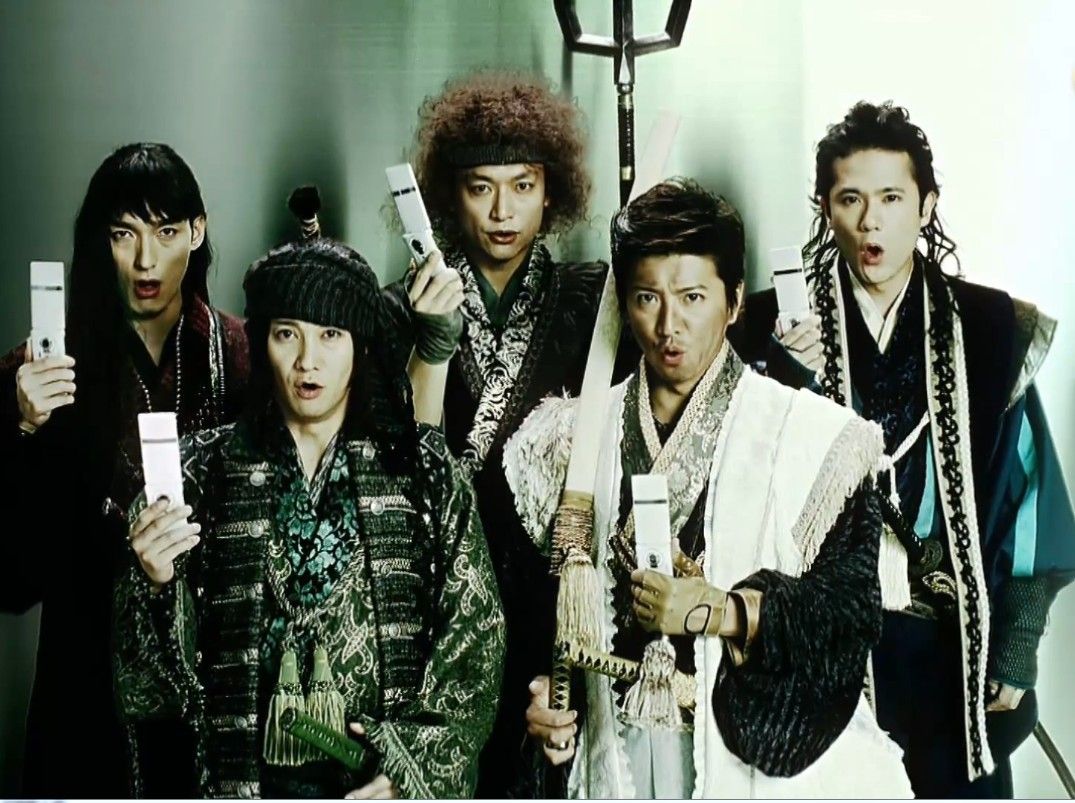 I can't even figure out which era these guys are supposed to from. I'll just randomly pick one. Kamakura looks about right. Or maybe the Muromachi. All I know is Tsuyoshi looks like Sadako from The Ring's great-great-grandmother, and Shingo was zapped by feudal lightning.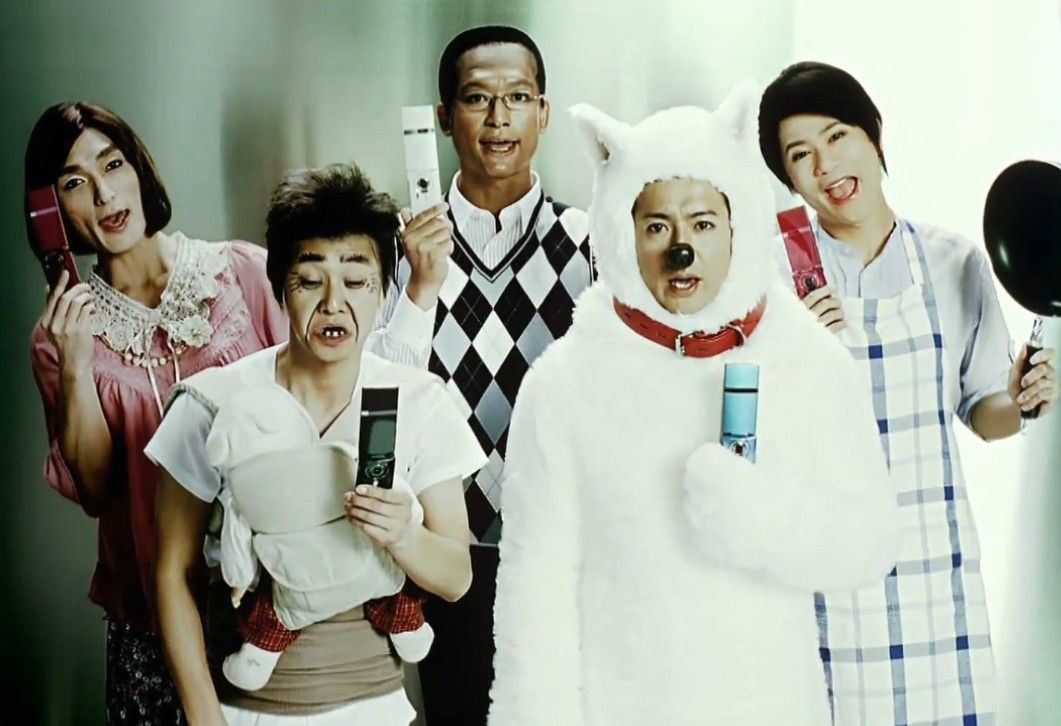 I can't even. This is going to be my wallpaper for a good long while. And I have to applaud Nakai. Good sir, you are bringing it!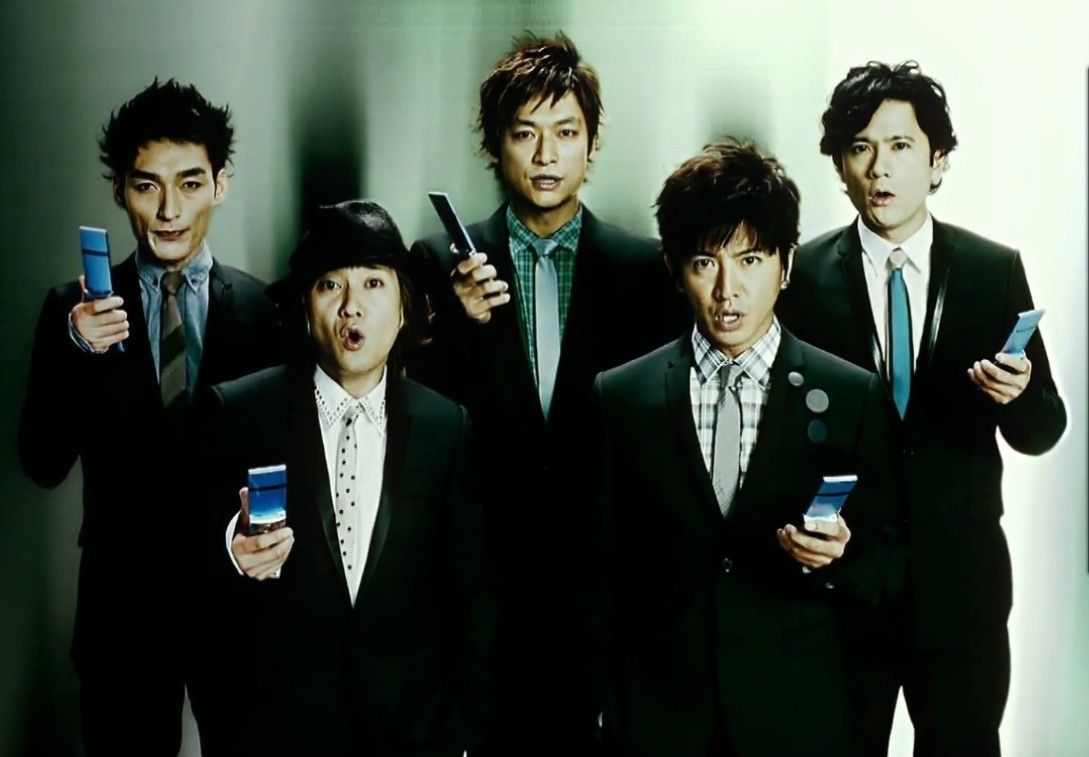 Boo, they all look normal again! Though Tsuyoshi's freakish expression does give one pause, until you realize it's him on any given day.
SMAP for Softbank 6-outfits:
The guys in costume discussing the Softbank Smartphones:
I can watch KimuTaku as the doggie swing his legs all day long. Can I adopt him? Puhleeeese?
SMAP for Softbank Singapore:
This is a great palate cleanser, in case folks can't figure out why SMAP as a boyband still exists. Because KimuTaku is still hot and the other four are hella hilarious.