HAHAHAHAHA, this is so unreal! Roy Qiu showing up escorting Hello Kitty? Did I fall into my personal Twilight Zone? Or perhaps a utopia specifically crafted for me? I can't even formulate any coherent analysis of what the frak is going on, other than Roy is on fire with endorsements all over Taiwan and China. And he's got a great sense of humor about himself and isn't afraid to be Ms. Kitty's arm candy for the night at the Miss. Sofi collaboration with Hello Kitty Shoe Launch Show. He's like "excuse me, make way for zee glorious Hello Kitty, fools". If you know me, you know much I love Kitty. My life would be complete if ever Song Seung Heon decided to adopt a koala.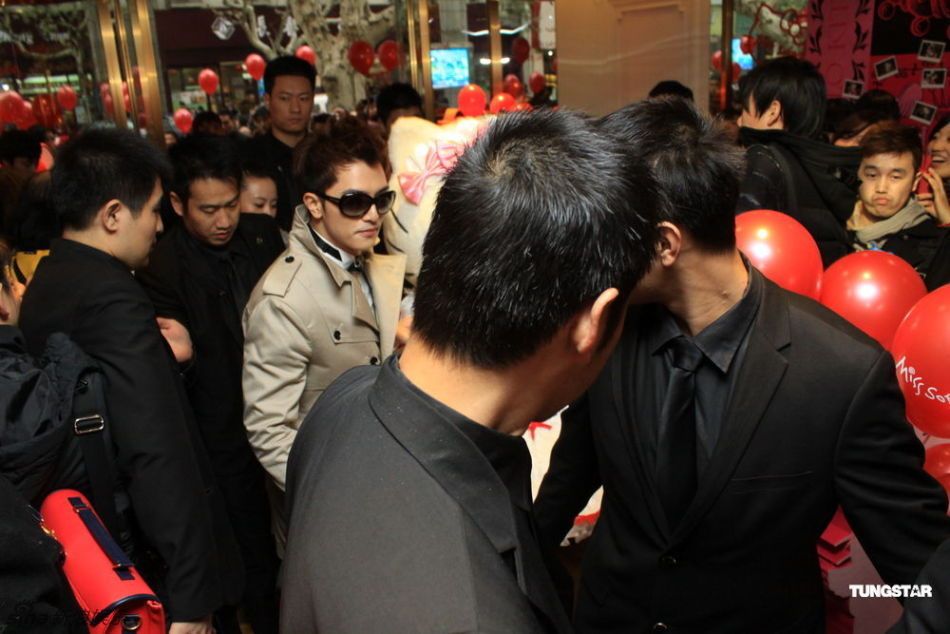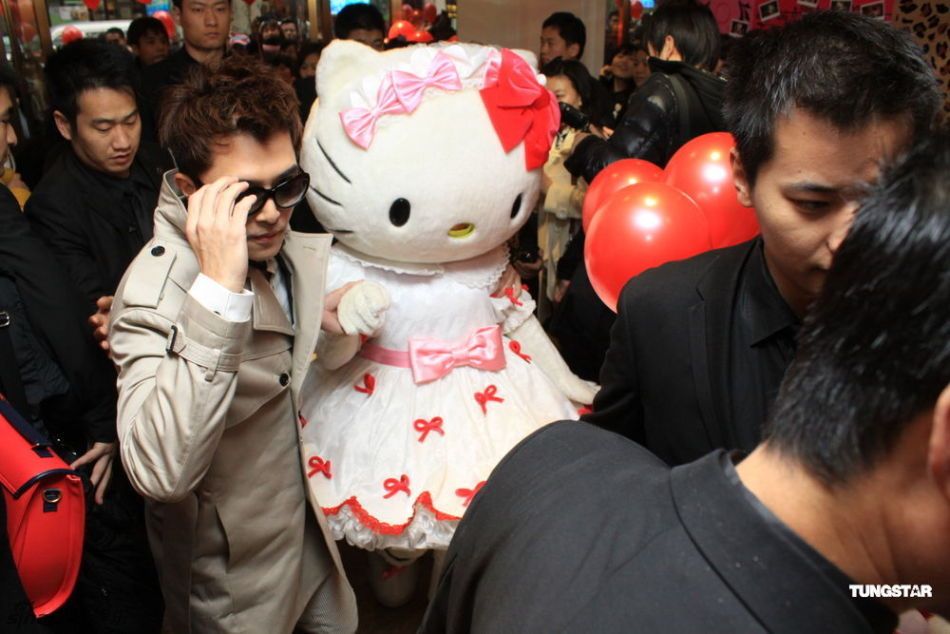 This picture is hilarious, because the photographer clearly is like "screw Hello Kitty, I'm here for Roy Qiu!" and thus bisecting poor Kitty.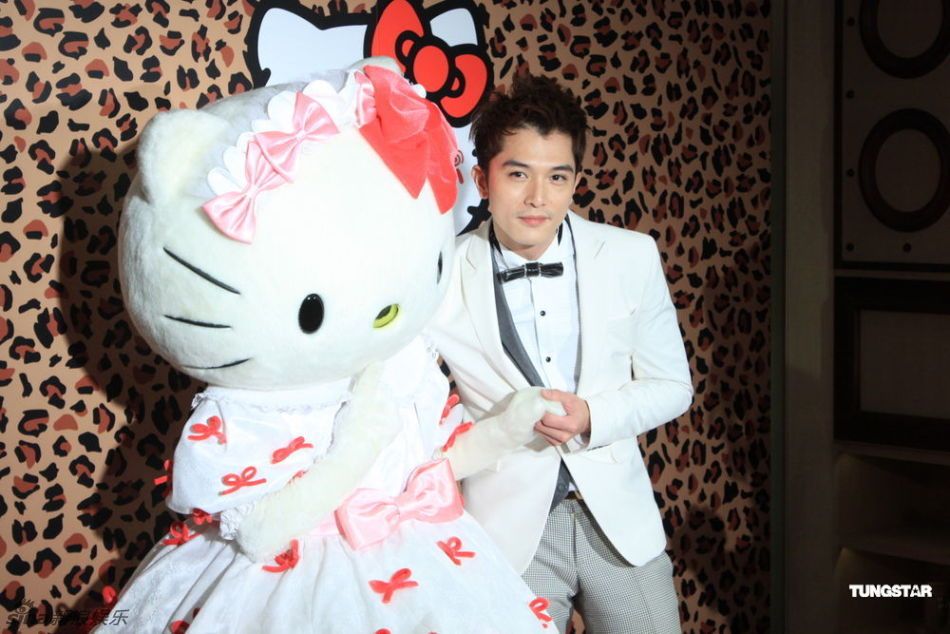 If I were that chick inside the Kitty costume, I'd probably have jumped Roy already and thus ruined the event and slapped with a restraining order.