I know I've been bitching about Han Ga In in The Moon that Embraces the Sun, but it's not because I don't like her. I loved her in Bad Guy, and even in her crappy dramas and/or performances, I've never grown annoyed with her much. She's like this really pretty slightly detached wallflower in those situations. I was a little unsure of whether the pairing of her and one of my faves Uhm Tae Woong in the movie Introduction to Architecture was going to work, but now I'm sold based on the stills and the first teaser. I NEED THIS MOVIE NOW. The movie is about a thirty-something architect being asked by his college crush to design a house for her based on her childhood home on Jeju. The younger counterparts of the two leads are played by Suzy of Miss A and Lee Jae Hoon, both of whom have enough of a resemblance to pass muster.
Plus I think it's HILARIOUS that Kim Soo Hyun's two leading ladies are playing the college and thirty-something versions of the same character. I don't think Kim Soo Hyun and Han Ga In visually channel the actual age difference they have in real life in MoonSun so it doesn't bother me, but I still find this movie casting coincidentally ironic. For the record, I loved the pairing of Soo Hyun-Suzy in Dream High. But here, I'm already totally rooting for the heroine to get together with her college guy, because both Uhm Tae Woong and Lee Jae Hoon have the earnest dorky sexiness that makes the hero my kind of leading man. Already swooning for the love story to come true the second time around.
I think the two posters for this movie are brilliant, evocative with a touch of deja vu mixed with a reversal of fortunes. In the college one, the leading man is looking at the leading lady with tenderness, while in the thirty-something poster, the leading lady is sneaking a peek at the leading man with fondness.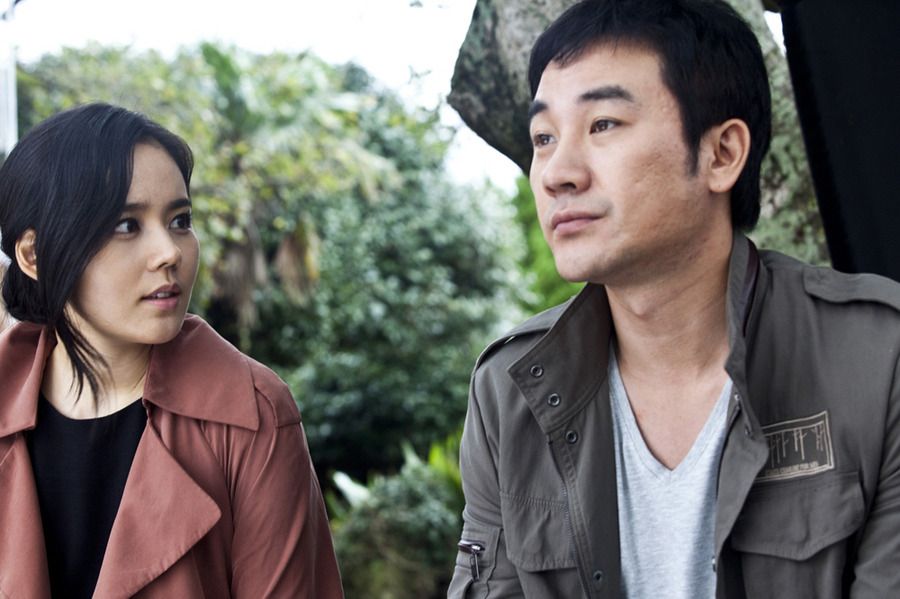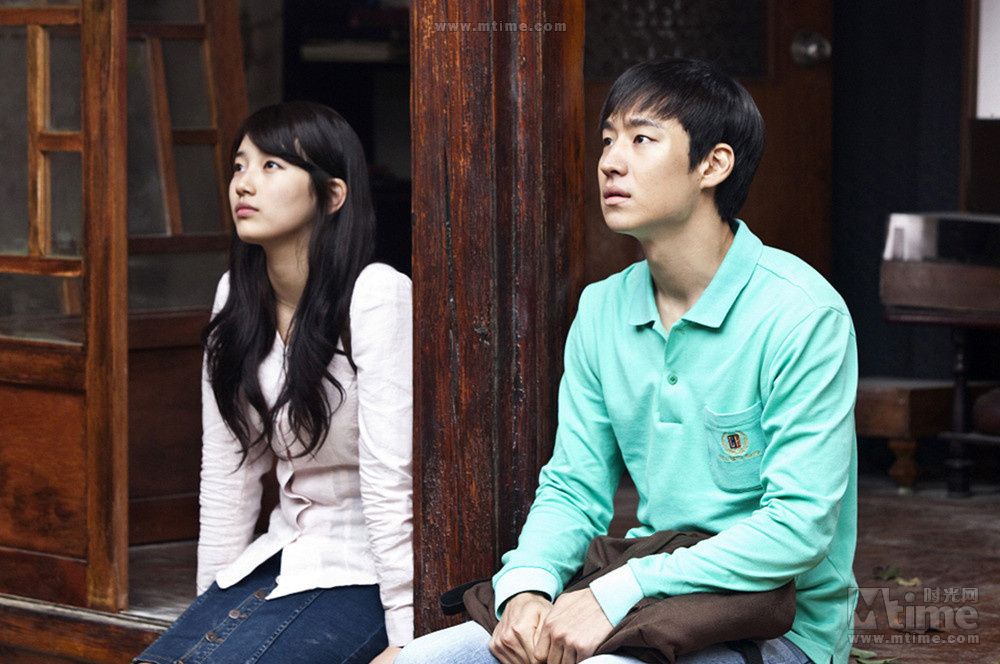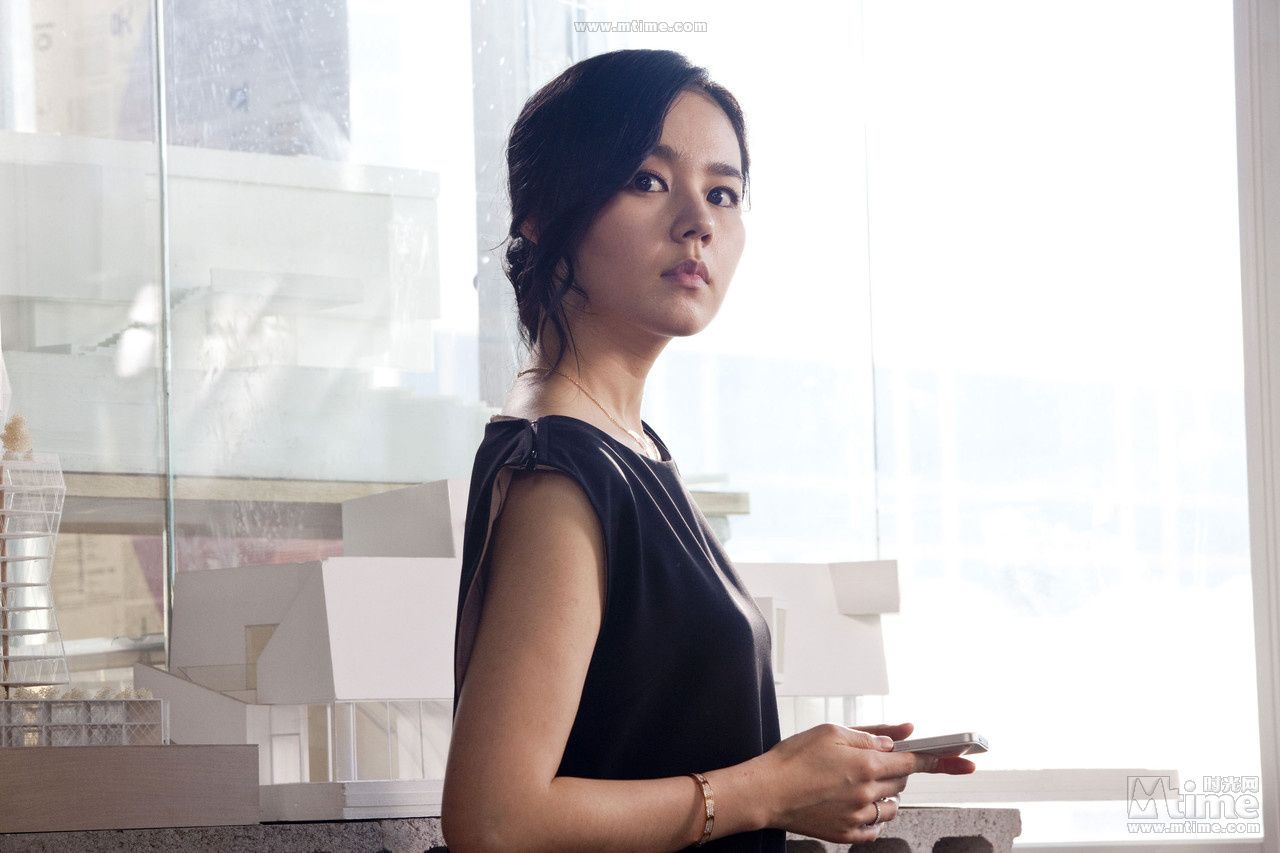 Both Han Ga In and Suzy tend to be rather roboty in acting, so this casting might work well in the transition between their characters. As for Lee Jae Hoon, word is that he was a scene stealer in the Winter war movie The Front Line, and from the stills alone he already has charisma. Of course, it'll take quite a lot to be a baby Uhm Tae Woong, but I think he'll do just fine.
I already love the dynamic between Han Ga In and Uhm Tae Woong. They manage to convey the body and facial language to make me believe that these two have some unresolved emotional baggage underneath a seemingly casual surface interaction.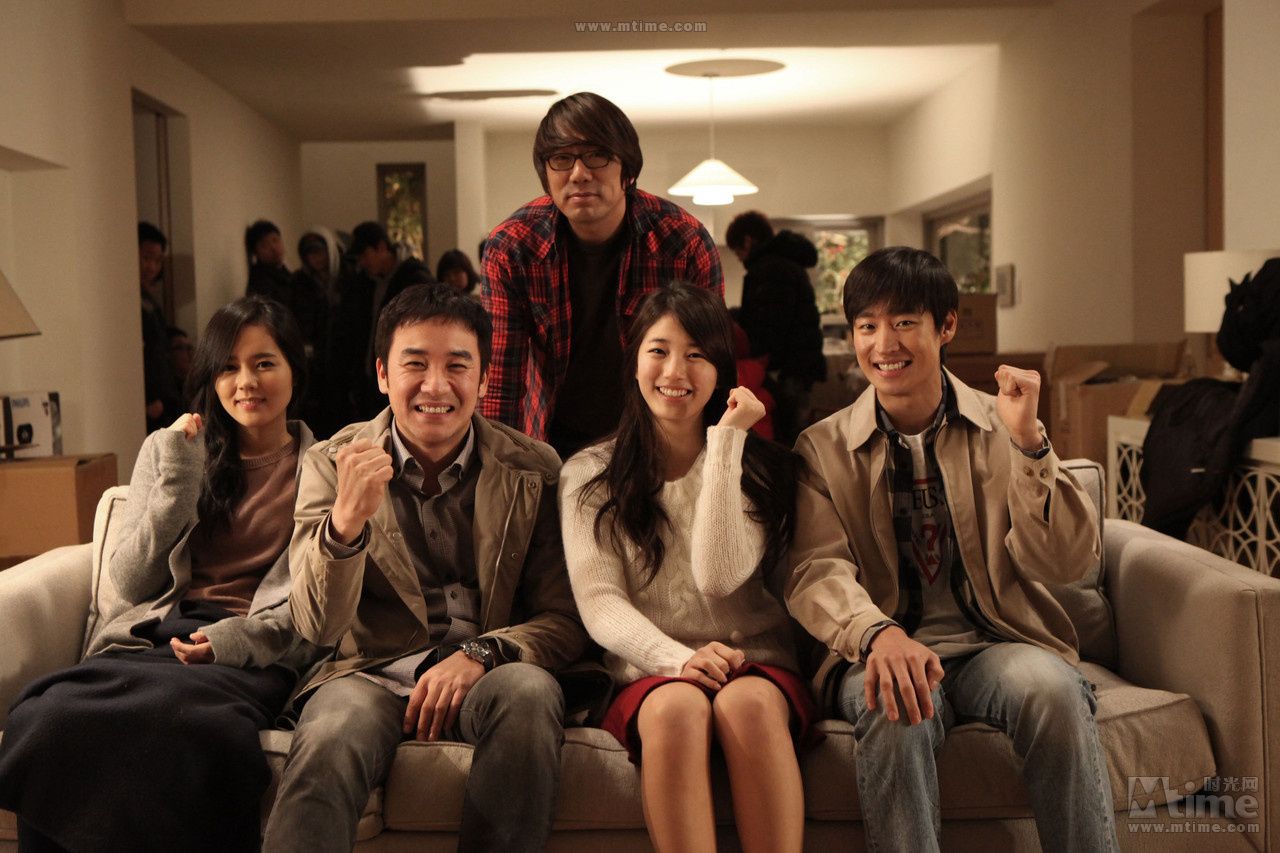 I love stories about getting another chance at a first love, so Introduction to Architecture will have to suck big time for me to dislike it. Watch the pretty teaser and tell me what you think. The movie is scheduled for a Spring release.
Teaser to Introduction to Architecture: