Love Forward with Amber Kuo and Tammy Chen is gearing up for its premiere in two weeks and the first teasers are finally out. I really love what I've seen so far. The music is lovely, the scenes are shot beautifully, and the two leading ladies are really channeling their respective characters. SETTV made off like a bandit last year, raking in so much money from its dramas I was stunned to see the number. From their studios came the four highest rated TW-dramas of 2011: The Fierce Wife, Drunken to Love You, Office Girls, and the currently airing daily Inborn Pair (where the couple has progressed from fake marriage to fake pregnancy, I love it!).
LF has some huge shoes to fill, so hopefully Amber getting the baton from OG's Alice Ke will allow some luck to rub off on her. I think LF will premiere with over 2 in ratings. OG's current competition Skip Beat remains mired in ratings around 1.3, and my prediction came true that I Love You So Much would premiere below 1 despite having the usual ratings lure Blue Lan (episode 1 brought in .84). With such weak competition, LF will have to seriously suck to lose OG's lead. I've had pretty good luck with SETTV dramas last year so I'll continue to give it the benefit of the doubt that LF will satisfy my cravings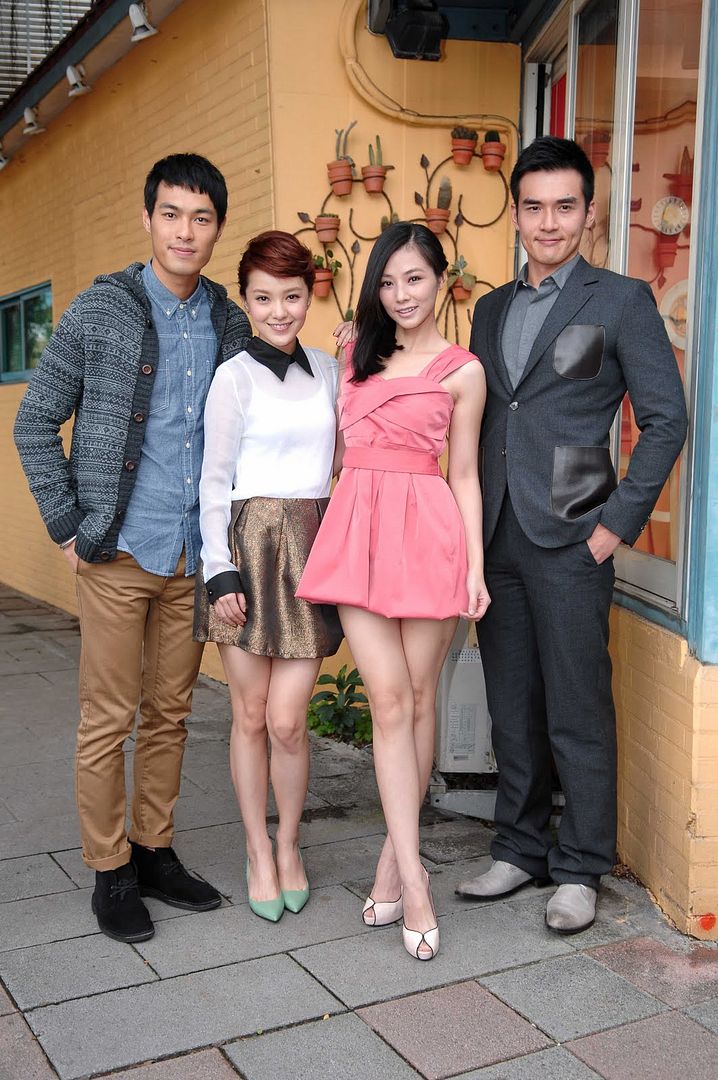 Tammy Chen plays Zheng Ai Xing – "My heart is full of love, but my eyes can only see money" – She is as thick skinned as a concrete wall, with guts as high as a mountain. She grew up taking care of her mother and brother. Working odd jobs, borrowing money, evading debt collectors, constantly moving, that is the only life she knows. She thinks she has street smarts, having seen everything there is to see, so she will never get swindled. But in truth, she's actually quite simple minded and naive, charging full speed ahead with a touch of goofiness.
Amber Kuo is Meng Jing Jing – "Love is a gamble, if you are afraid of losing you will never win it" – Elegant and smart, with a touch of arrogance, her parents cold marriage and the superficial nature of her rich world has caused her to become unreasonable and pampered, always making things difficult. But it is all to hide her lonely and broken heart. As the only daughter of a rich family, she seems to have it all, but instead she is rebellious and a loner. She desires to break free of this empty existence, to seek the real her outside the confines of her life.
Tony Yang is an outwardly carefree guy who is actually quite intelligent and thoughtful. To piss off his lawyer daddy, he gets himself kicked out of school. After meeting Ai Xing and Jing Jing, his life starts to change. Leroy Yang is a handsome successful businessman. With a cold exterior, woman and business success comes easy to him. But inside he's lonely and unfulfilled. Will he fall in love with the spirited and outgoing Ai Xing, or the refined and beautiful Jing Jing?
Teaser 1 for Love Forward:
Amber: She walks forward for love.
Tammy: For money, she walks towards love.
Money or honey?
You won't know until you take that walk.
Teaser 2 for Love Forward: