I feel like I'm doing a public service announcement, since I'm not interested in Absolute Boyfriend, the TW-version of the manga Zettai Kareshi, but I figure someone out there might be. The drama, starring Gu Hye Sun and Jiro Wang, has landed the air date on GTV following the end of Skip Beat. So GTV is following up one J-manga adaptation with another, which really doesn't bode well for it's ratings hope since manga adaptations rarely reach out to a wider audience. Nevertheless, if people are looking to see Jiro in the buff and playing the robot Night, then they are in luck. While I can't stand Gu Hye Sun as an actress onscreen, she seems like a lovely person and quite a hard worker. Here's to hoping her first TW-drama foray gets good ratings and positive reviews. I personally am rather perturbed by the thought of a girl ordering a love robot, but at least it up-ends the gender roles on this fantasy concept. Watch on for the first two teasers as the drama gears up for a premiere at the beginning of April.
The obligatory Night naked torso shot. It's like this story cannot become a drama without the actor playing Night traipsing around like he was auditioning for a Chippendales show. Upside is that Jiro has definitely got it.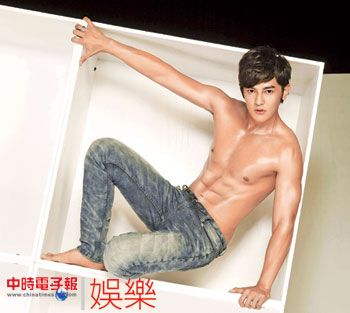 Original flavor J-dorama adaptation of Zettai Kareshi starring Hayami Mokomichi as Night, Aibu Saki as Riko, and Mizushima Hiro as Soshi. I couldn't last more than one episode of it, but I blame it on my Aibu Saki allergy more than the story concept or the execution.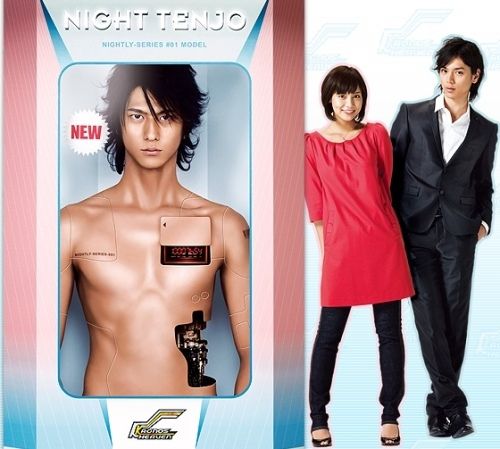 Teaser 1:
Teaser 2: