I remain completely enamored of Fondant Garden. Aside from Park Jung Min, who actually isn't all that bad either, the other three leads are just wonderful to watch. I like the characters and their relationships, and the story and execution is progressing so smoothly that I don't feel bored or annoyed. But what's fueling my rabid love for this drama is the alterna-ship of heroine Mi En with second male lead Han Xiang. I mentioned this in my first impressions review of FG, but three episodes in, this ship is so amazingly good that I find myself rewatching their scenes all the time. In episode 1, they had the now infamous "samgetang" scene, episode 2 has him piggybacking her through Seoul, and now episode 3 we get handholding and an almost kiss. What did I do to deserve such a cute couple? Even knowing they aren't the end game, I'm still just happy to enjoy the cute for as long as it lasts.
I just love the chemistry between Kingone Wang and Jian Man Shu. He's really mature and candid, while she's a tad skittish but really down-to-earth. Let me add that I also really like Mi En with male lead Hee Hwan, and the chemistry between Park Jung Min and Jian Man Shu is also quite good. So I won't be totally devastated when the story moves towards bringing the OTP together. But there is just something special about Mi En with Han Xiang that hooked me from their very first scene, and sometimes its not something I can explain but just how it makes me feel.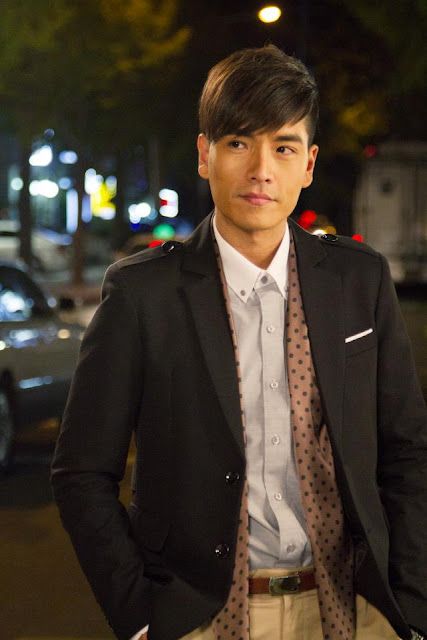 I firmly believe Fondant Garden is made better with its wonderful OST. In particular, the song "Love You" by Kimberley (Chen) is just perfect. The fact that it always plays during a Mi En and Han Xiang scene turns me into a puddle of goo.
Han Xiang and Mi En – "Do you think she will like me?" scene from episode 3:
http://www.youtube.com/watch?v=L1tdJE73W44
Han Xiang tells Mi En that her cakes aren't ordinary at it. It is made out of simple ingredients but the tastes brings back memories of the people and places he misses. He tells her that the person he misses is right here in front of him, and does Mi En think that person will like him? He takes her hand, and she's embarrassed and says everyone is looking. It doesn't bother him, and he says people can look all they want. They walk to his car and get in. When he reminds her to buckle up, she can't pull the seat belt over so he reaches over to help her.
Han Xiang and Mi En – "Samgetang & oppa saranghae scene" from episode 1:
http://www.youtube.com/watch?v=wbC7SWCPKRk
Because the restaurant is full, the ahjumma asks Mi En if Han Xiang can share a table with her. After he sits down, Mi En's friend Ai Ling calls her. Mi En tells Ai Ling that a very handsome Korean man is sharing a table with her. She thinks he's as good looking as those male leads in the K-dramas. He's so handsome that he looks like Lee Byung Heon or maybe Song Seong Heon. This causes Han Xiang's eyebrows to raise. Mi En grumbles about why she can't meet such hotties in Taiwan, and perhaps when she goes back to Taiwan she'll learn some Korean.
Ai Lin offers to teach her a phrase right there, telling her to say "oppa saranghae." When Mi En repeats that out loud, Han Xiang spits out his water and then stares at her. Later their food arrives and Han Xiang doesn't say anything and just shows Mi En how to eat the entire meal. After dinner, Han Xiang pays for Mi En and she runs out to try and pay him back. He then speaks Chinese with her and she realizes that he's from Taiwan as well. He tells her the meal is his thanks for her making it so enjoyable for him.
He offers to walk her back to the hotel, and during the walk they chat and she tells him that she's here for a cake competition. When they arrive at the hotel, Mi En asks for his name and he tells her that his name is Yen Han Xiang. Because he doesn't ask for her name, she turns back and tentatively asks if he's not going to ask for her name? He says he's not, and then explains that he can't because he's one of the judges for the cake competition. He wishes her luck at the competition, and says that afterwards she can tell him her name.