The King 2 Hearts DAEBAK!!! Lee Jae Ha, you are slowly but surely earning your penance. I approve. I had an epiphany today while driving to work. I finally figured out the modus operandi and symbolic purpose behind the cartoonish villain of Kim Bong Goo/John Mayer. I'll explain in my thoughts later, but oh boy does it suddenly all make sense. TK2H continues to do a stellar job at delicately balancing the greater political narrative with the personal emotional chasm between Hang Ah and Jae Ha. They are trying to figure out a relationship already complicated by their personality clashes and tendency to lash out, but doing so when under tremendous pressure from their own countrymen is a herculean feat.
I'm impressed with how the writer is developing Jae Ha, which is two steps forward one step back, consistent with what we know about him. He's pushed where he doesn't want to go, but each time he gets there, he realizes it's where he belongs. Episode 11 finds Jae Ha headed into enemy territory, not just politically but emotionally. He's defying his own country to win back the woman he loves, and in K-drama terms, it's hard to find emotional stakes as romantic as that in a modern drama. Heading into the second half of the Wed-Thurs drama runs, The Equator Man now has a decent lead over the other two, while today's episode flip-flopped the ratings with TK2H slightly edging out Rooftop Prince.
Episode 11 recap:
Jae Shin sits in the van while Dong Ha and Shi Kyung walk outside to deal with the traffic altercation blocking their path. Bong Goo's evil skanky assassin (named Bon Bon) walks up to the rear window and proceeds to scare Jae Shin senseless. She's pretty freaky, so I don't blame Jae Shin for wigging out. She tries to honk the horn but can't reach it, but thankfully Shi Kyung senses something is off and goes back to the van to check on her.
He finds Jae Shin on the floor of the van almost catatonic, but he manages to calm her down. He shakes her and tells her to regain her senses, then asking if she knows who he is and asks her to say his name. Jae Shin snaps out of her frightened stupor and calls his name repeatedly as Shi Kyung hugs her tightly. These two need be hugging all the time.
Hang Ah wakes up in the hospital and is talking with her dad, who delivers the painful news that she's lost the baby. He's upset that this news has leaked out to the government higher ups, since the doctors had initially promised him to keep quiet about it. Hang Ah is in shock and asks why it happened, and dad says its was due to emotional stress and shock. Dad is upset for his daughter, asking what the heck happened to her in South. He's angry that she's had to suffer all this, but Hang Ah doesn't want to talk right now, asking only to rest. Dad sweetly doesn't press her further and leaves to let her rest.
Secretary Eun tells Jae Ha that the South Korean media will not be reporting on the miscarriage, and the other news will all be erased within the week. He informs Jae Ha that the royal family will not be making any official statement. Jae Ha says he and Hang Ah have slept together, and he repeats it again to Secretary Eun when the guy refuses to change his stance. Secretary Eun asks if this is something he's proud of? This is a blow to the image of the royal family, since Jae Ha and Hang Ah weren't even officially engaged yet and was merely in the Queen-to-be training phase. Whatever, old dude, like that ever stopped two hot blooded youngsters in love living under the same roof.
Jae Ha takes responsibility, saying that it was his fault they disregarded propriety and slept together first. Secretary Eun pulls the guilt card, asking if Jae Ha wants the South Korean citizens to bear the burden of this as well. Jae Ha doesn't intend for that to happen, he plans to take responsibility for what he did. Jae Ha says its his fault and he will explain to the people and take responsibility. Both Hang Ah and the baby have been hurt by him.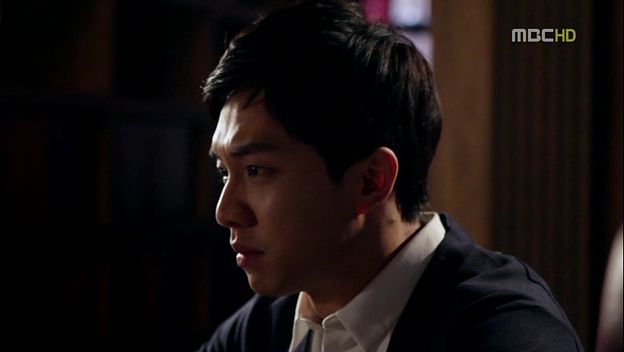 Jae Ha confesses that he hasn't been able to sleep well since he sent Hang Ah away. Oof, serves you right, bad Jae Ha. Secretary Eun keeps trying to dissuade Jae Ha, pointing out that Hang Ah was the one who made the first move that night (as per what Hang Ah said to him). Jae Ha corrects that and admits he was the one initiated their intimacy that night. Secretary Eun continues to be obstinate and threatens to tell people of South Korea that Hang Ah seduced their King if Jae Ha tries to do anything.
Secretary Eun tells Jae Ha to give up Hang Ah, that is the only way for the royal family to survive. Jae Ha says he will die if he does so. Secretary Eun tells him to buck up and grow stronger. Yup, do get stronger Jae Ha, so you can body slam Secretary Eun into the pavement. Jae Ha correctly asks if sacrificing the woman he loves is what he needs to do to get stronger? Afterwards, Secretary Eun orders that the King's every move be tightly protected so he doesn't do anything he's not supposed to.
Shi Kyung is has brought Jae Shin back to her room. She doesn't want to alert her mom as to her situation so as to not add to her worries. She has Shi Kyung help move her from the wheelchair to the bed by carrying her. Shi Kyung is awkward about picking her up so Jae Shin has to tell him exactly how to hold her.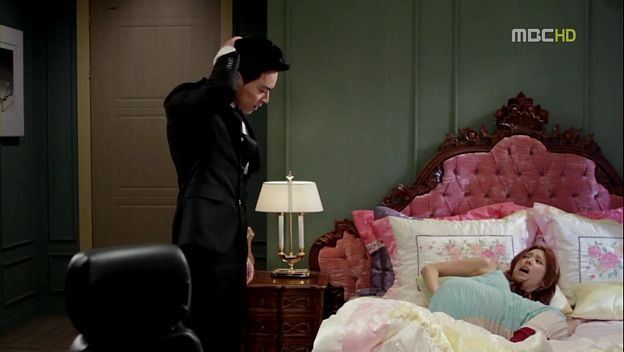 Shi Kyung does so but he's so nervous, looking straight ahead. Jae Shin tells him to look at her, and when he does, he gets even more nervous and just drops her on the bed. Jae Shin punishes him by making him stand next to her keep to keep her company. She confesses that she's still scared.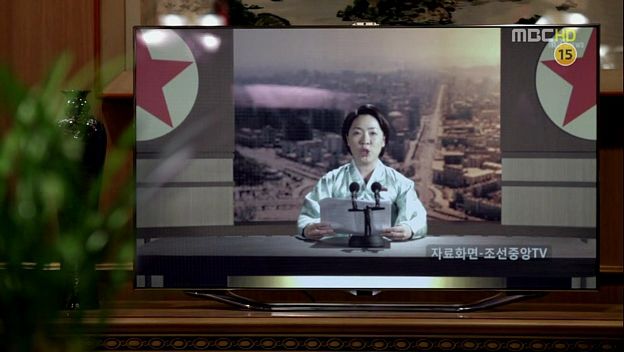 North Korea continues with the hilariously overwrought news reports about the miscarriage. This one involves the announcer pretending to be the miscarried baby and crying out for its daddy as the cause of its death. The announcer ends by deriding King Lee Jae Ha as a shameless bastard, doesn't he hear the cries of his dying baby.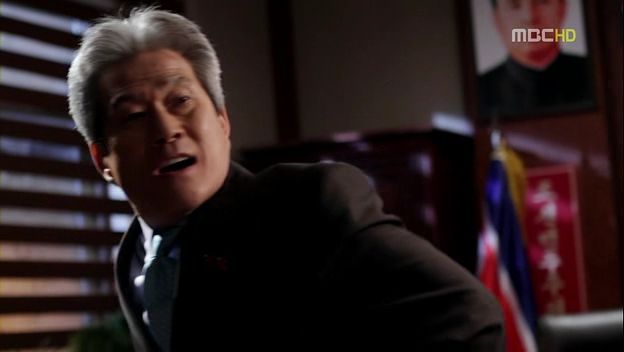 Hang Ah's dad is watching South Korean news reports, which are blackening Hang Ah's reputation, by saying that she's been with other men before and the North are using this to blacken the reputation of the South Korean King. They disapprove of their King getting engaged to such a loose woman. Hang Ah's dad is PISSED, as he ought to be.
Jae Ha watches the same news programs, which are all claiming this miscarriage is something the North made up. Jae Ha calls Shi Kyung over for a bro-chat. He asks Shi Kyung for help (oh, about time!). Shi Kyung looks tense after hearing what Jae Ha needs his help for. Oh Shi Kyung, haven't you figured out by now that nothing Jae Ha does is ever easy. That man-boy-King needs to make a mess of things before he fixes it into an even better shape than it was before.
Hang Ah is attending the one hundred day celebration for her friend's baby. She smiles watching her friends coo over the chubby baby, but clearly she's still dealing with the grief over her own miscarriage. She makes an excuse and leaves early. Her friend expresses sadness for what happened to Hang Ah, and suggests Hang Ah leave the country until this all blows over.
As Hang Ah walks outside, she is suddenly surrounded by North Korean soldiers. A North Korean commander walks up and asks to speak with her.
Hang Ah show media coverage from South Korea, where a citizen says that Hang Ah probably made up the entire thing and that their King couldn't possibly like someone like her. The North Korean commander shows this to Hang Ah as evidence of the poor behavior of the South, and asks her to make a public statement now to tell the world the truth about what happened to her.
The cameras are turned on and Hang Ah turns to address the people of South Korea. She offers a cheerful greeting and then says that she is doing well. The commander tells her to show more rage and anger but Hang Ah ignores him. She is still in some pain, but since her body was always quite hearty, she'll be fine. She gets up in the morning and exercises.
The commander is livid but Hang Ah refuses to be cowed. She is so tired right now. She hopes that her political party will not disappoint her as well at a time like this. Hang Ah's dad is furious that she's been subjected to this by another North Korean commander. Hang Ah asks her dad if there has been any response by the South Korean royal family but he cannot give her the answer she wants to hear. I love how neither Jae Ha nor Hang Ah are puppets to be manipulated by their own countries, despite being estranged at this time.
Jae Ha appears to busy himself with doing random things, like re-decorating the Palace and making skin care products himself. This seems to allay Secretary Eun's worry that he's planning something. But the remodeling turns out to be Jae Ha planning to film a video message. AWESOME.
Jae Ha is preparing for his next move when the Queen Mother comes to see him. She hands him some packages to bring to Hang Ah. He tells her not to do all this, it won't change Hang Ah's mind. Mom yells at him for crossing the line and sleeping together first. Jae Ha apologizes to his mother, admitting that he did something really wrong. Queen Mother is upset that Hang Ah left like that, without even getting engaged yet. She must be so heartbroken. Jae Ha clarifies that he's not doing this because of his sense of responsibility, since he has none. But neither his mom nor himself is the type of person who can sleep well after doing something wrong. He's doing this because he wants Hang Ah back.
Jae Ha asks his mom to help him. She refuses right off the bat, but then he squeezes her hand and you know she's going to relent. He needs Secretary Eun kept busy before 10 am tomorrow. The next morning, Queen Mother pulls Secretary Eun aside and asks him to brief her on her schedule for the day. He wants someone else to help her but she insists that he do it right then and there.
Shi Kyung is all prepared and ready to leave. He summoned by Jae Shin, who wants him to take her to the hospital. He declines since he's on a Jae Ha arranged special mission, but he can't tell Jae Shin yet. She thinks he's making an excuse to get out of taking care of her since she's so unreasonable. She gets upset and threatens not to go to the hospital until he's available to take her. Shi Kyung tells her that if she doesn't have the desire to get better, then he doesn't want to protect her either, refusing to explain to her the real reason.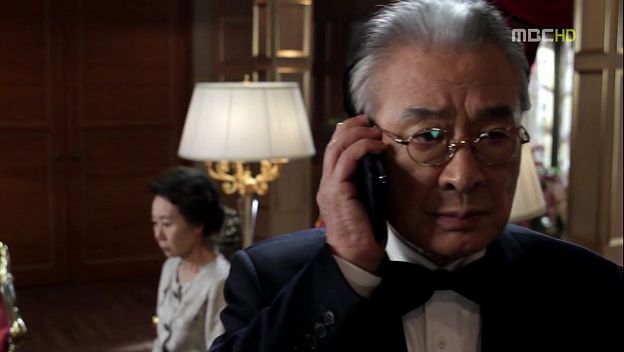 Jae Ha gets into a car and another secretary tries to join him but Jae Ha blocks him from getting in. Jae Ha tells him to ride in another vehicle. Secretary Eun gets a call that the King appears to have changed his schedule and gone somewhere else and won't let them follow. Jae Ha's pre-recorded press conference plays exactly at 10 am, at which point Secretary Eun knows he's been played but it's too late.
Jae Ha addresses the people of South Korea as their King. He confirms that the news that Kim Hang Ah recently had a miscarriage is true, and the baby is indeed his. He apologizes to the people, and reveals that Hang Ah has always been there for him but it was he who sent her back to the North. It was also his fault she was subject to a series of investigations. It was his fault that she lost their baby because she was under such stress. She must be experiencing such gut-wrenching pain. Which is why he's going to see her now. He is not going as the King of South Korea, he is not going for political reasons. He is going simply as a man, to see the woman who miscarried their baby.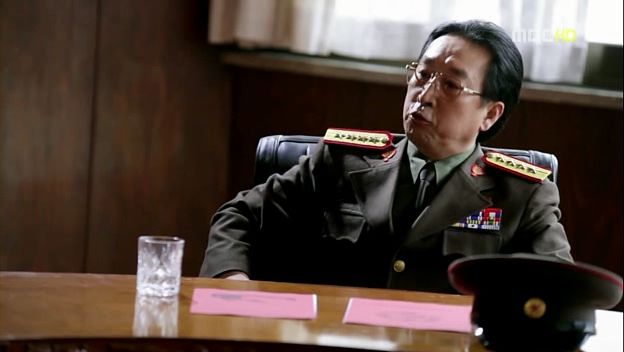 The North Korean high command is having a meeting, The Commander who was thwarted by Hang Ah derides Hang Ah's dad, saying he ought to be ashamed that his daughter got sent back to the North and miscarried a baby. Some of the North Korean leaders are angry that Jae Ha is coming over, asking if they thinks he can just enter North Korean whenever he wants. Secretary Eun is placing calls for the King to be brought back immediately.
Jae Ha meets with the UN Command situated at the DMZ and asks for their help. North Korea has shut off all communications with South Korea, but he knows they are still keeping a line of communication open with the UN Command. He asks that a message be sent. The North Koreans are arguing, with one side saying its an insult to their country, while Hang Ah's dad says they can't ignore the King and be accused of torpedoing a chance a reunification over the insult to one of their North Korean daughters.
When Jae Ha is told that the North will still not speak to or see him, he decides to hell with it and walks towards the DMZ line. When the UN Commander tries to stop him and how dangerous this is, Jae Ha says he understand and then follows it with the cheesiest line "It's my destiny." Mwahahaha. As they walk towards the North, Jae Ha thinks to himself that he could be dethroned for doing this. Jae Ha knows, but he's just doing what a man needs to do in a situation like this. He is taking responsibility for the woman he loves.
Jae Ha, with Shi Kyung and four other royal bodyguards trailing him, walk to the DMZ line. The North Korean soldiers guarding the post all point their rifles at him even as they are frantically calling the North Korean high command, shocked that the King really did just walk up to the demarcation line. Jae Ha walks up to the line and a South Korean soldier there warns him that the North will shoot. Jae Ha say to let them shoot. And if anyone blocks a bullet for him, it'd be an automatic demotion. That elicits a tiny smile from Shi Kyung.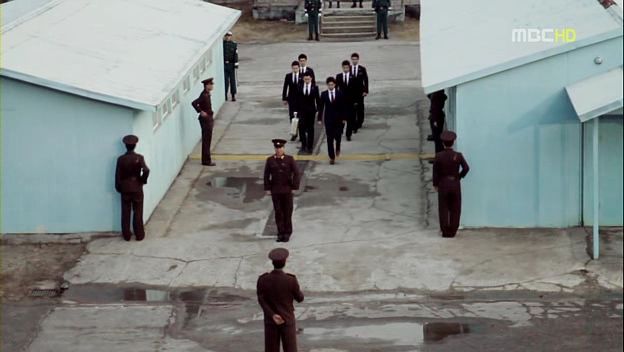 Jae Ha steps over the DMZ line and walks into the North Korean building. It's hilarious because the North Korean soldiers watching this are all freaking out, not sure what to do. If they shoot, it means all-out war with South Korea. So of course the North Korean high commander orders them to stand down and let him safely walk over. I love how Jae Ha called their bluff. Hang Ah's dad is ordered to go take care of Jae Ha now. The other commander is pissed that Jae Ha was allowed over and vows to take care of it his own way.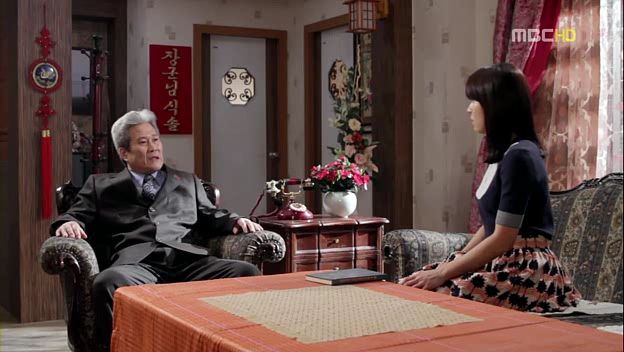 Hang Ah is told that Jae Ha arrived in North Korea personally and is here to see her. Hang Ah's dad thinks it shouldn't be so easy for him to see her, but Hang Ah says he's the King of a country and they ought to at least serve him some tea. Her dad worries that Hang Ah isn't able to handle this, but Hang Ah assures him that she's not such a weakling. After all she went through, she's not the same Kim Hang Ah as before. If she was, then he might as well beat her to death.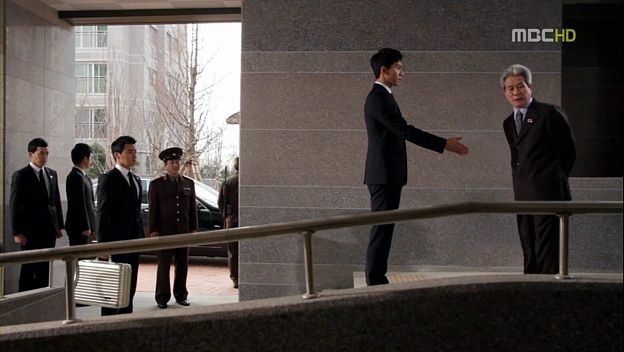 Hang Ah's dad meets Jae Ha outside. While Jae Ha walks up and extends his hand for a handshake, Hang Ah's dad ignores it and doesn't accept. I totally support daddy on this one, Jae Ha needs to prove his sincerity even more first. Jae Ha is brought to see Hang Ah, who curtly invites him to sit down and offers him coffee saying that there is no expresso. Jae Ha cutely says that he loves instant coffee. Hang Ah says that she has another meeting at 3 pm since Jae Ha's arrival was unexpected, so she only has thirty minutes to give him.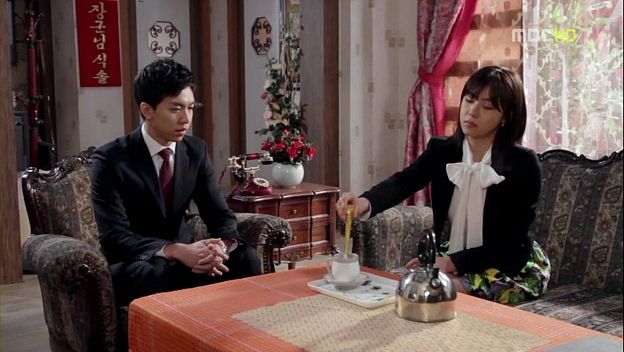 Hang Ah tells Jae Ha to just say what he came here to say but Jae Ha hems and haws and says he brought her a present. Jae Ha calls Shi Kyung in to bring it in. Hang Ah extends her cold shoulder and ignores even Shi Kyung, who puts the package down on the table and leaves. Jae Ha has given Hang Ah a present of skin care products that he personally prepared, with each of the bottles having a custom label. He clarifies that its all new and are not empty bottles. Hang Ah jabs at him for spending all that time making a present for a poor North Korean woman. He must feel thrilled with his largesse, feeling like he's a very generous South Korean King. She apologizes but she knows him too well. Jae Ha takes all her jabs without a single retort.
Jae Ha tells Hang Ah to hate him, but she immediately replies that she doesn't hate him. Hate would require that she have feelings for him. Right now the person who she hates is herself. Why did she give her heart to a man like him? Why did she keep getting played by him time and again? Why did she keep trusting him? Why did she keep trying to earn his affection? Why was she so dense that she didn't even know she had a baby when she was being publicly grilled?
When she was sent away from South Korea, why was she still was hoping and wondering if there would be any communication from him? A one month fetus is about 1 cm long, but it already has a heart beat, a very small heart beat. It was she who let it disappear. It was she who caused the death of their baby with her stupidity and her foolishness. When Jae Ha reaches over to grab her hand to comfort her, she immediately shakes him off. Hang Ah tells Jae ha to leave now, her heart is set and she won't be taking him back. She orders him to leave otherwise she'll have guards come drag him out.
Secretary Eun calls Shi Kyung and tells him to bring Jae Ha back to South Korea immediately. Jae Ha grabs the phone from Shi Kyung to talk with Secretary Eun himself. Jae Ha calls him ahjusshi instead of Secretary Eun, asking him to treat Jae Ha as an uncle who has watched him grow up. Can't he trust Jae Ha this once? Secretary Eun is always disapproving of Jae Ha, which led to Jae Ha having no faith in himself. He knows he's trash, but can't Secretary Eun just trust him this once? Jae Ha promises he will do everything right.
Bong Goo is performing magic on stage in an empty club. His flunky says that they will arouse suspicion with so many coincidences, like the death of the King and the injury to the Princess. Bong Goo repeats that his goal is to throw them into fear and suspicion, and that his target was always Jae Ha. How dare Jae Ha call him by his name Kim Bong Goo. He intends for Jae Ha to be even more afraid. The miscarriage of that North Korean girl is perfect timing and he'll use it to his advantage. He can borrow someone's else knife to do the killing, and it will be killing two birds with one stone.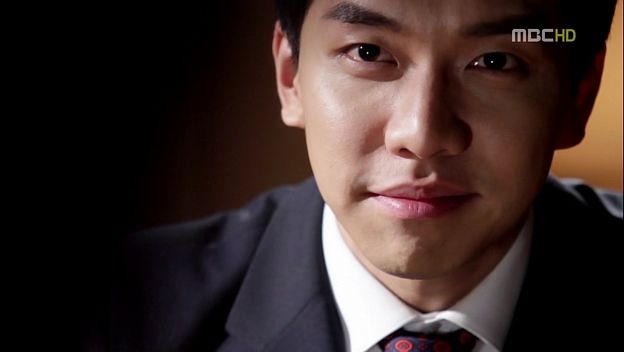 Jae Ha is meeting with the North Korean high commander, who tells Jae Ha to leave now that he's meet with Hang Ah. The King couldn't have come just to see one paltry woman? Jae Ha asks that the North announce they haven't invented the EP-070 technology yet. Don't they want to shake off the suspicion that they assassinated the King of South Korea? The commander thanks Jae Ha for the suggestion, but wonders why he ought to listen since Jae Ha will likely be dethroned when he goes back to South Korea. In which case he's just an ordinary commoner, so why should he do what Jae Ha asks? Jae Ha asks if he's threatening him?
Jae Ha laughs, saying he's here simply for Kim Hang Ah and he's not interested in anything else. In his mind, North Korea is simply his half-sibling who constantly gets in trouble and just happens to live next door to him. But it is a poor relative that he has no problem with wiping off the family registers. He then apologizes for saying anything wrong. Back in the South he's known as the crazy loose screw King, so don't take what he says too seriously. Next thing we see is a news article hidden in the corner of the newspaper about the North not yet inventing the EP-070 technology and claiming the original release was just an error. Secretary Eun discusses this new development with the South Korean Prime Minister.
Hang Ah hears on the news that South Korea has confirmed that the North has not yet invented the EP-070 technology and is now ruling them out as having assassinated the South Korean king. She then reads in the newspaper about King Lee Jae Ha staying in North Korea and touring the country. We see a picture of Jae Ha at a chicken farm looking all uncomfortable with a smirking Shi Kyung behind him. Back in the Palace, some serving ladies are admiring their King being so handsome even holding a chicken. They say Eun Shi Kyung is handsome as well.
Jae Shin rides up in her wheelchair and finally learns where Shi Kyung and Jae Ha went. She calls Shi Kyung to yell at him for not telling her the truth and making her seem like an idiot. She's not a spy, she's Jae Ha's sister! Jae Shin asks how Jae Ha and Hang Ah are doing, and is told they are both fine, with Hang Ah having recovered already. Jae Shin warns Shi Kyung that they better bring Hang Ah back or else she's not going back to the hospital.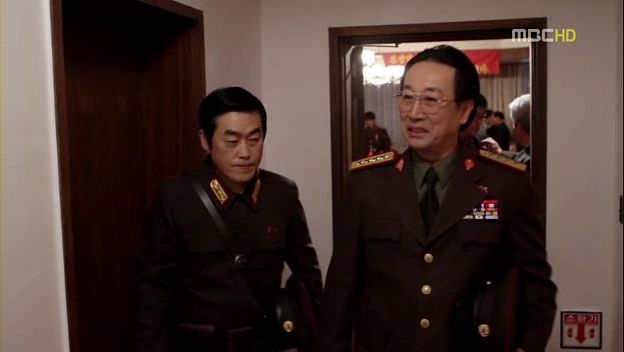 During a meeting of the North Korean high command, the commander who is pissed at Hang Ah attacks the leader for allowing Jae Ha in and for releasing the truth about EP-070. He also attacks Hang Ah's dad during the meeting for doing all sorts of pointless tasks such as the joint WOC team or the North-South marriage alliance. After the meeting, he is angry that the North Korean's are getting their dignity trampled on, and he first wants to deal with that South Korean King. The now-evil commander is clearly plotting something but is shushed by his subordinate. Hang Ah's dad overhears this and makes a call.
Bong Goo records a video addressed to Jae Ha, asking if he's feeling afraid and whether he's still in North Korea.
Jae Ha and his guards are having lunch, which is funny because the North Korean way of eating cold noodles is different than the South and the waitress has to show them (pouring vinegar directly on it rather than cutting the noodles). They notice a nearby table of men all happy because the daughter of one of the men just got accepted to a good university. Jae Ha offers to treat everyone to drinks today.
The evil North Korean commander is meeting with Daniel Craig, the white guy who bribed Secretary Eun for the location of Jae Kang's vacation destination. They are plotting to assassinate Jae Ha, with the North Korean commander claiming that this is to preserve the dignity of North Korea.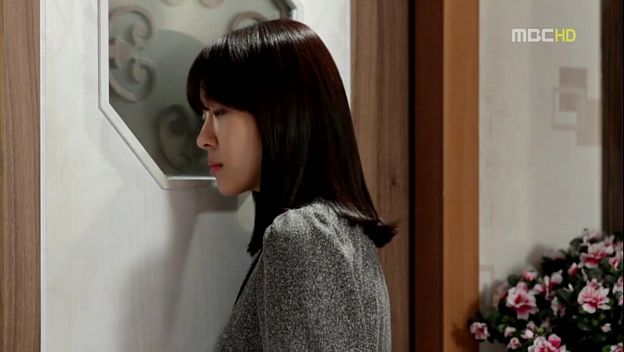 Hang Ah's dad gets called about this meeting by the guy he sent to surveillance that commander, and Hang Ah overhears that the target is the King of South Korea Lee Jae Ha.
Back to Bong Goo's video, he tells Jae Ha that he told them not to kill him, but its not his fault if the North Koreans are all a bunch of lunatics. He can't control what they are planning to do. Bong Goo pretends to be all worried and sad about what might happen to Jae Ha.
Back at the restaurant, we see a group of North Korean soldiers arrive outside, led by the subordinate of the evil North Korean commander plotting to assassinate Jae Ha. He looks purposefully towards the restaurant before walking in, clearly here for Jae Ha.
Thoughts of Mine:
I've been complaining since the beginning about the writers dropping a truly outlandish villain into a drama where they have managed to write otherwise very compelling and relatable characters. While Bong Goo is shoe-horned into each episode in a clunky way, I finally realized why he was created this way. In a story about South Korea with a fictional monarchy, the separation of North and South remains a realistic impasse on the peninsula. That part is not fiction, and news reports constantly highlight the tense and precarious situation between the two sides that have never officially ended the war, merely moved to a détente situation. Under these circumstances, there is no way for the writers to write North Korea as evil and a menacing villain. Imagine pissing off the North, and making the viewers in South Korea uncomfortable at watching what is too close to reality for comfort.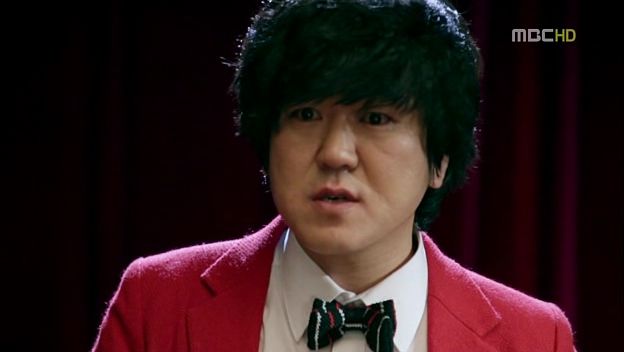 In this void, Bong Goo becomes the manufactured villain that is neither North or South. He's Korean but lives abroad and all his flunkies are foreigners. He aims to keep North and South apart. He is a megalomanic who craves attention beyond already having wealth and power. In truth he's a stand in for Kim Jong Il or Kim Jong Eun, except we're all supposed to pretend he's not. He's this short chubby crazed little dictator of his own fiefdom (Club M in this case) who sees validation of his power. Like that hilarious attention-seeking little rocket test 2 weeks ago by Kim Jong Eun, Bong Goo does everything in his power to make Jae Kang and Jae Ha notice him and fear him. His goal isn't like that of a sane villain (who works behind the scenes plotting and avoiding detection), he seeks and wants to be noticed for his evil doer ways. Why? Because he's crazy, and the fact that the real North Korea has had its share of crazy dictators should be proof enough that a guy like Bong Goo could very well exist and get away with it because he's got the means to do so.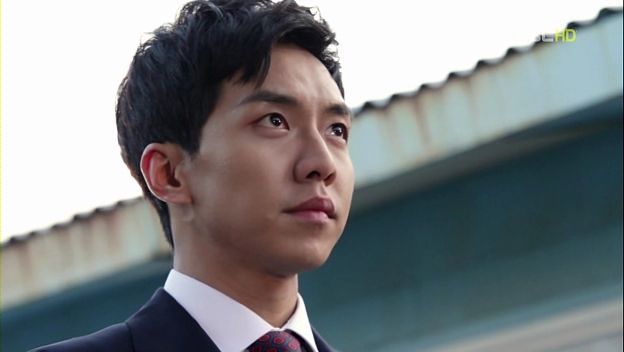 With that said, I'm waiting with bated breath for Jae Ha and Hang Ah to unite and kick his face in. But I don't want that to happen just because they are fighting a common enemy, I want Hang Ah and Jae Ha to really confront their grievances and misunderstanding and come to a realization that they love each other and want to be together despite everything that has happened between them. Jae Ha has taken the first step (literally and figuratively), and his balls-to-the-walls walk across the DMZ line gave me the shivers it was so awesome. Cheesy, but so damn awesome regardless. I'm proud to see him take Hang Ah's rejection and angry words so calmly and quietly. The old him would be sparring back at her, but we see for the first time that he's placed himself in her shoes. He knows where her pain is stemming from, and he accepts her censure and disdain and dismissal without even offering any excuses. Nice to see he's finally gained some maturity, though it's come at such a high price.
I appreciate the drama not mining the miscarriage plot for overwrought tears and finger pointing. Unless Jae Ha pushed her down the stairs and she miscarried right there, the situation surrounding this unfortunate loss of their baby really can't be attributed to either Jae Ha or Hang Ah doing anything to directly cause it. We don't know if Hang Ah would have lost the baby had she stayed in South Korea, since she was already stressed enough as it is. Plus miscarriage percentages are startlingly high in the first trimester for any reason or no reason at all, and I'm glad that neither Jae Ha nor Hang Ah are taking the wrong sort of responsibility.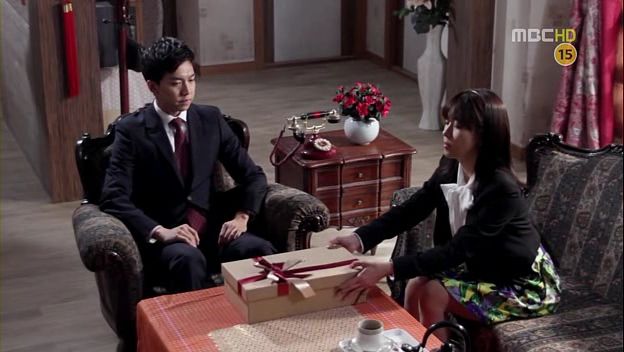 What Hang Ah is doing is going much further back, to being angry at herself for even loving Jae ha, and that is something I can understand. It's not a histrionic gut punch reaction, she is genuinely pointing out that loving Jae Ha despite him hurting her time and again is really her own doing. It's clear that she's lying to Jae Ha and to herself that she doesn't have any feelings for him anymore, but I support her trying to move on. Just because he showed up in North Korea with presents isn't nearly enough at this point when her pain is so raw. It was a huge breakthrough for Jae Ha to announce to the world that the baby is his and he's going to bring Hang Ah back, but that was a public announcement. He needs to come clean about his feelings for her face-to-face, and convince her that he's changed. Otherwise I wouldn't go back to him if I were Hang Ah. Who knows how he'll react the next time they have a fight or face something difficult together.
Hang Ah really impressed me with her inner strength, grieving in her own way for the loss of her baby and the loss of her love for a man who has hurt and disappointed her. She cries, but she doesn't wallow in misery or shut herself down. Same with Jae Ha, who has turned from just reacting to situations to taking proactive measures to dealing with anything that comes his way. His runaround on Secretary Eun was marvelously done, and his joking-but-not-joking face off with the North Korean high official was a home run political check mate type of moment. I'm glad we're getting Jae Ha maturing both emotionally as well as professionally, stepping into his role as man and King with equal measures of acceptance and competence.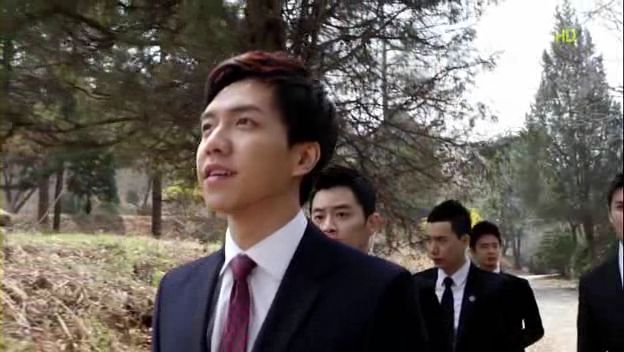 One of the things I love about this drama is its pace and delivery. I haven't yet seen a scene dragged out, and the speed at which things happen and are dealt with is energizing. I'm not wasting time watching reactions shots for the sake of telling me someone is feeling a certain emotion, I'm instead learning something new while at the same time seeing a character reacting to hearing the same information. Shi Kyung is really a marvelous second lead, as a friend and bodyguard to Jae Ha, as a growing support and love interest for Jae Shin, and as a mirror in which his father Secretary Eun must be forced to reckon with his misdeeds. I couldn't have imagined this drama could keep getting better and better, but so far the second half is off to a promising start now that all the ground work is laid and what remains is just thrilling execution of meaty plot developments.