Hurray for fervent prayers being answered! The cast of Best Time (the drama title for the adaptation of Tong Hua's modern novel Secrets Hidden in Time has been changed to 最美的时光) held an open media day recently and tons of goodies were revealed. The best tidbit came from the PD who said 3 different endings for the drama are being filmed (which appears to be a trend these days in C-dramas), and the fans will get to vote on the ending they want! I am now 99.9% certain the ending of the drama will now have Su Man together with Lu Li Cheng played by Wallace Chung (and the other two endings are sure to be Su Man with Song Yi and one where she picks neither guy).
Wallace's band of rabid fangirls are more than enough to tip the vote, but added to that the overwhelming majority of novel fans who prefer Lu Li Cheng, then suddenly Best Time has become must watch for me. I'm sad they changed the drama title so I can't call it SHiT anymore, but with this new glimmer of hope, I no longer feel the need to pile on. Let this drama be about heroine Su Man being a complete imbecile for the majority of the story only to wise up at the end and make the right decision. I'd totally go for a story like that. Check out some pretty new stills and super adorable media day pictures.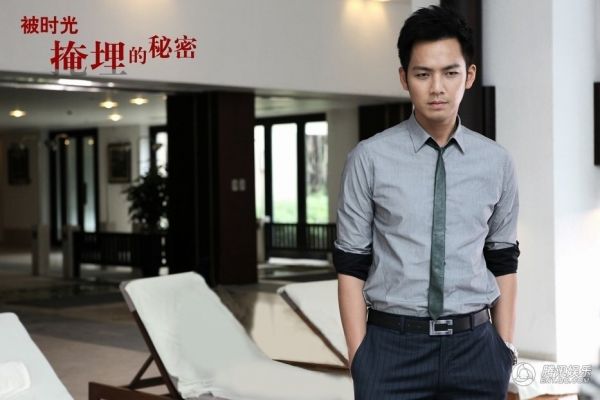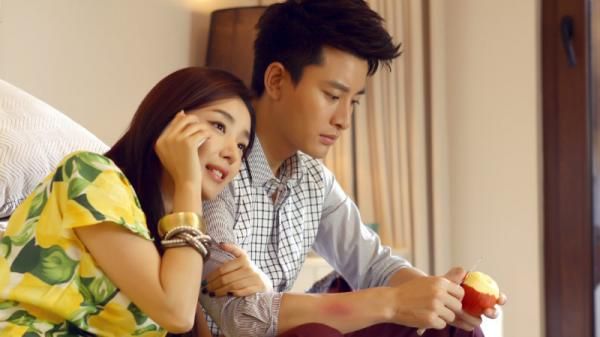 The media was invited to an open set day during the filming of a pivotal scene from the novel. It's when Su Man returns from New York and her BFF Ma La Tang invites her to dinner so she can meet Ma La Tang's new boyfriend. Su Man shows up and is shocked to find her new boyfriend Song Yi has apparently also become Ma La Tang's new boyfriend. She runs off to the bathroom to cry her brains out and runs into Lu Li Cheng in the hallway. He accompanies her back to the dinner table and tells Ma La Tang and Song Yi that he's Su Man's new boyfriend and they just had a fight outside which is why Su Man is all puffy eyed from crying. Seriously? This man is wonderful.
Wallace and Janine Chang look so good together. *___* A funny coincidence was revealed that Janine was the leading lady in Wallace's MV 8 years ago, when she was first starting out in the entertainment industry. She joked its taken her this long to earn the right to film kissing scenes with him. Oh Janine, at least you earned it! His fangirls are still daydreaming about that fantasy coming true.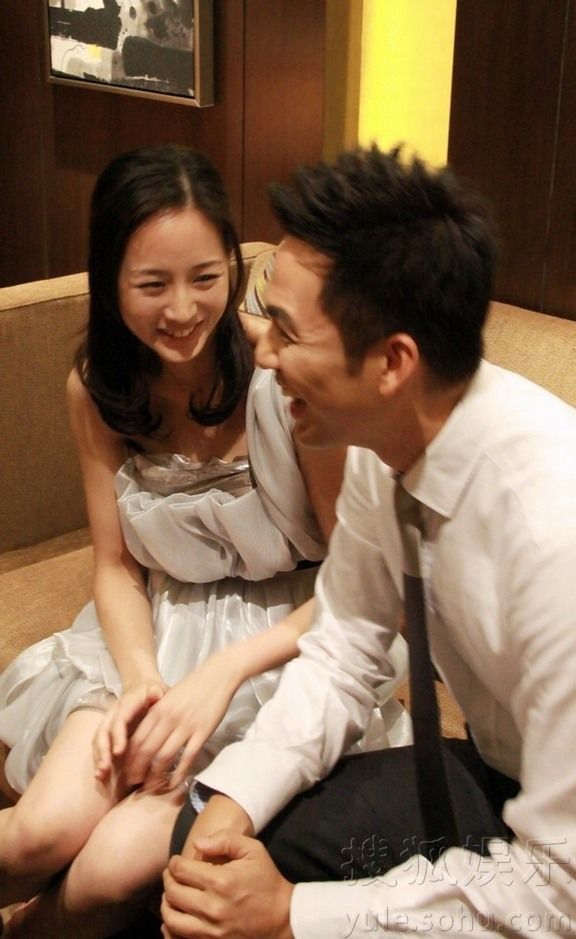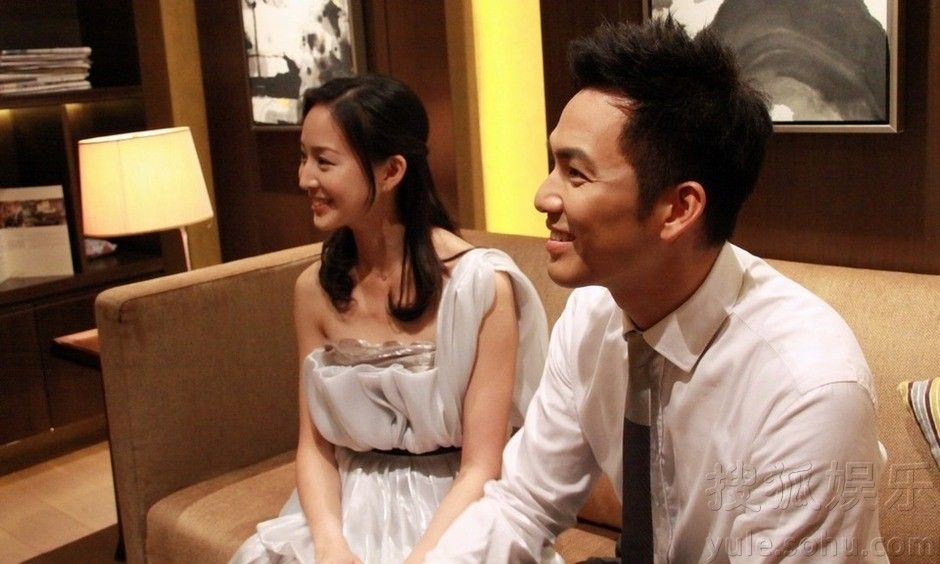 I LOVE THEM SO MUCH TOGETHER. Drama please come quickly! Their chemistry is going to be off-the-charts. Second male lead Jia Nai Liang is in the news this week since he's marrying C-actress Li Xiao Lu next week in real life, so Wallace joked that since Jia Nai Liang is marrying another girl, he should give Janine to Wallace (in the drama). I second that!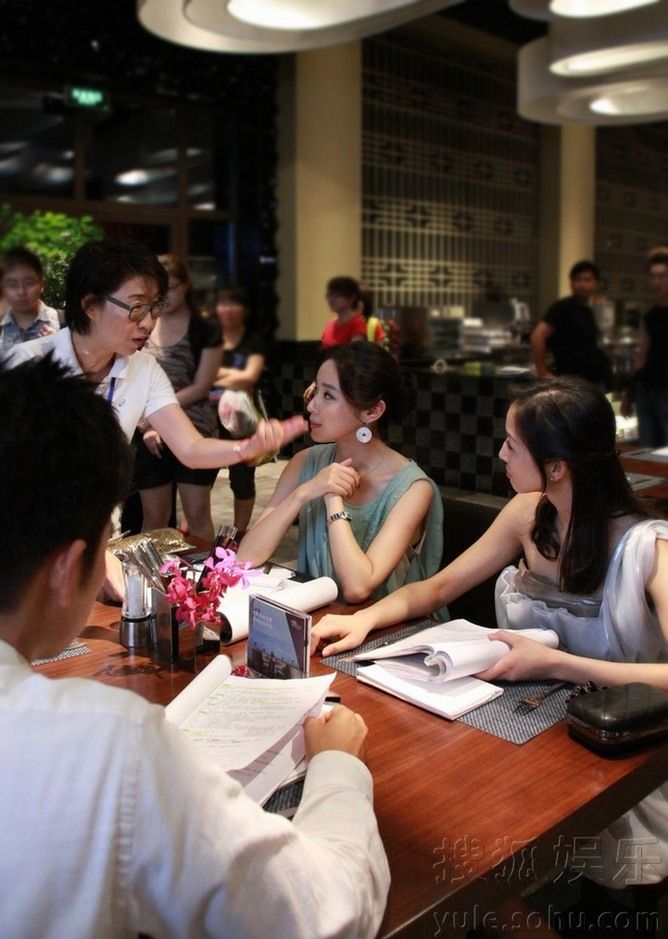 [Credit: Yule Sohu news]