Let me start off by saying tsundere heroines are not my typical preference in my mangas. Never have been, never will be. That's one reason I didn't like Hana Yori Dango and its ilk. I find the hate-not/hate-like-love progression rather exhausting in a manga medium, whereas I enjoy it at times in dramas because the bickering has the 3D sizzle to it. So let it be said that Kaichō wa Maid-sama! (The Student Body President is a Maid!) must be doing something right, because this manga has a tsundere heroine and is like a mash-up of about a bajillion predecessors (most notably Ouran High School Host Club), yet it manages to rise above it all and create its own unique identity that I actually like. Maid-sama is like an otaku's wet dream, except it really has a sensible and decent nugget of goodness within that aims beyond creating something amusing. Anytime a manga makes me want to marathon it in one night, I know its doing something right. Currently serialized in LaLa, fourteen tankoubans have been released in Japan so far but I have an inkling the story is nearing its conclusion so this won't be a drawn out process of following along for years on end.
The manga centers around Ayuzawa Misaki, the female student body president at a high school with predominately male students due to the school being formerly an all-boys institution. Misaki is physically strong and mentally tough so she sets out to bring the delinquent male students in line so that the minority female student body can feel safe and secure attending this school, plus it'll allow the school to attract potential female freshman who might otherwise be afraid of attending. All of this makes Misaki public enemy number 1 of the male students, and garners her the interest of the cutest and coolest guy in school Usui Takumi. One day Takumi discovers Misaki's Big Secret, which is that this uptight boy-hating upstanding student body president actually works a part time job at a Maid Cafe (where she wears a cute sexy outfit as a waitress pretending she is the maid to the customers who visit the cafe). Takumi ends up keeping Misaki's secret and helping her each step of the way, during which our OTP fall in love and the encounter even more unforeseen obstacles (*psst* Takumi's background is the same as Suoh Tamaki in Ouran). This might sound silly except the execution is surprisingly awesome.
Unlike Ouran, Maid-sama! isn't really an ensemble piece. The leads begin and end with Misaki and Takumi, and they are the OTP without a doubt and there is never a genuine third wheel in the mix. But they are surrounded by relatively well fleshed out side characters that add quite a lot of color and heart to the proceedings. Because its set in high school, there is almost always the requisite lesson to be learned after each story segment, but its never too heavy handed. A rival rich kids high school adds some competition to the proceedings but it never drags on or stays stagnant. What's so refreshing is watching Misaki grow and change. She always accepts that she's wrong and actually makes the effort not to repeat the same mistakes. Takumi starts out a little too mysterious and perfect, but once his back story gets revealed and he truly falls for Misaki, you see his walls come down and his vulnerabilities come out. That when he encapsulates heart-thumping angst like you wouldn't believe.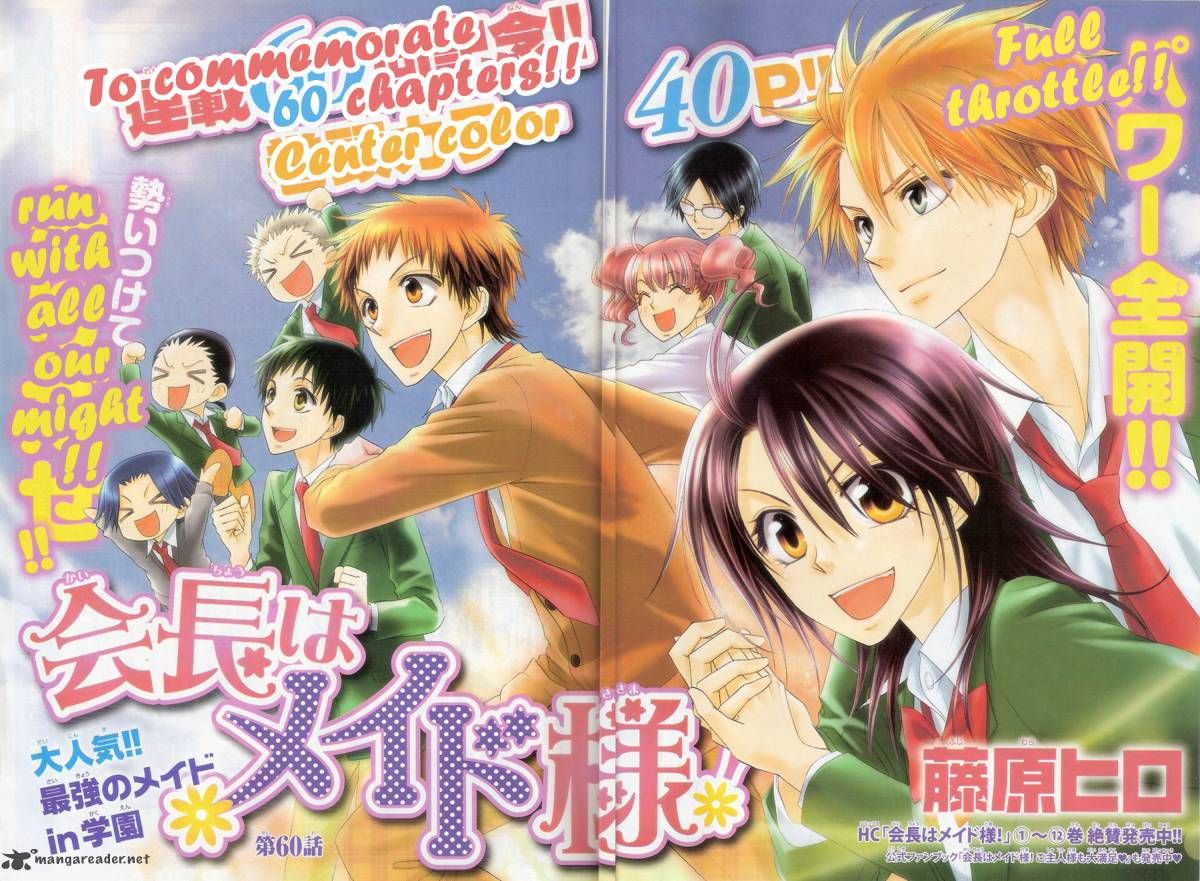 I really appreciate how the whole Maid Cafe part-time job wasn't turned into something tawdry, but instead is given the same deft treatment Ouran gave the Host Club. The maids work at the cafe because its a well-paying part time job, and for Misaki she needs to earn the money because her dead beat dad left them high and dry. All the maids are professional and work hard, treating their job with respect and in turn the customers are merely living out a fantasy but is not meant to hint at anything darker. The writer cutely has special dress up days at the cafe and there are many times Misaki is totally clueless as to what she's supposed to do. This isn't a manga about sexing up high school students, but instead about how kids may be asked to shoulder heavy burdens at a young age but hopefully they can still be carefree high school students at school.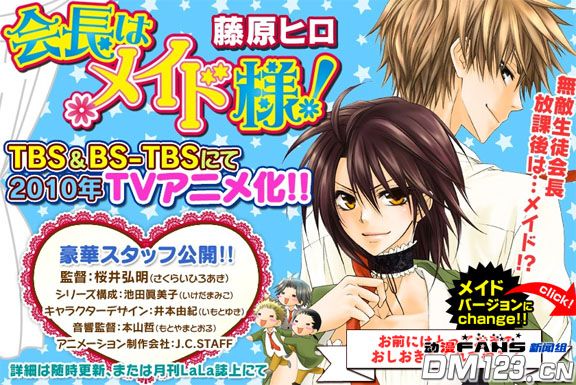 What I adore about this manga is how there is honest-to-goodness forward movement on the love story, with tsundere Misaki slowly falling for Takumi and then DOING SOMETHING ABOUT IT! As opposed to pretending nothing is happening and leaving the readers completely unsatisfied. Not to mention Takumi is pretty much the perfect hero ever – talented in everything, ridiculously good looking, and has a wicked and perverse sense of humor that really undercuts the silliness of this all. I find Maid-sama! totally addicting and sweetly endearing. This one gets a highly recommend from me, and I confess to liking it way more than the manga Ouran. I hope a live-action is made soon though I have no clue who would be perfect for the roles of Takumi and Misaki. I wouldn't say this manga lingers after reading it, but its entertaining and well-written.