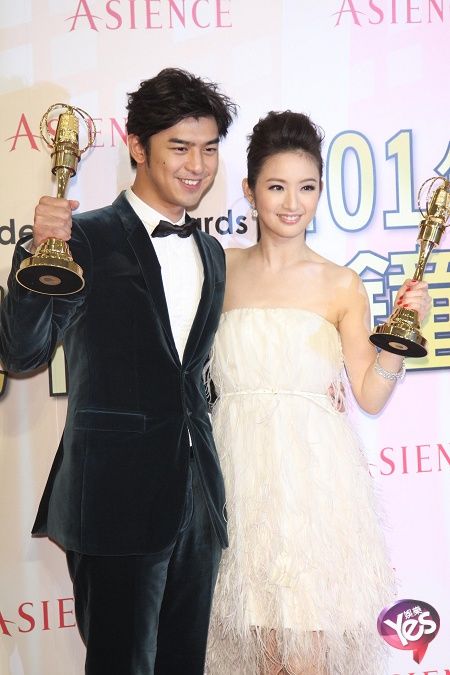 Congrats are in order for the cast and crew of In Time With You! The 47th Annual Golden Bell Awards was held in Taipei on Friday night, the Taiwan equivalent of the Emmy's, and to no one's surprise the most nominated drama of the night walked away with the most awards. ITWY took home 7 out of its 8 nominations, including the biggies of Best Drama, Best Director, Best Actress, Best Actor, and Best Screenplay. Despite my own personal opinions towards this drama, I'm not surprised by this outcome and am totally happy for the drama. My perfect Ariel Lin winning her second Golden Bell Best Actress for this role is like giving Martin Scorsese the Best Director for The Departed when he was snubbed for Taxi Driver and Raging Bull, deserving because she's that awesome but not for this role IMO. Bolin Chen, on the other hand, gets my vote for winning his well-deserved Best Actor for playing the doormat Li Da Ren. It takes an actor of a certain caliber to truly convey the depth and limitations of a character I would at most want to send to boot camp to toughen up a bit. And finally, my happiest moment was when Director Winnie won for ITWY, a true class act and undisputed directing talent in Taiwan. The award ceremony was otherwise a giant snoozefest, and the only time I perked up was seeing Ariel flounce down the red carpet on the arms of the actor who played Nic in ITWY dressed in what can only be described as a black lace see-through dress with cheerleading shorts underneath. O__O I am soooo glad she changed into the cute white flapper number to present and receive her award.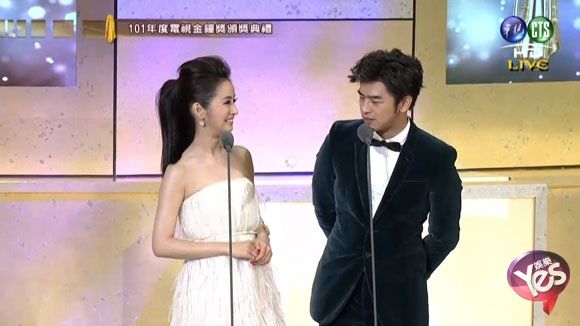 What's with Bolin's consistently godawful sartorial style? It's like he is incapable of wearing a non cringe-inducing outfit. A moss blue velvet tux, aish. Ariel's expression of "no way, I won again?" is priceless though.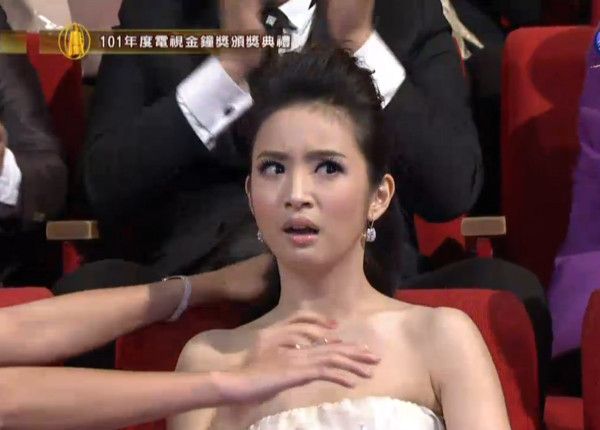 Ariel, babe, I know you are flying high, with awards, accolades, endorsements, a new boyfriend, everything including the cherry on top. So I need to tell you to switch stylists ASAP. You look great, the dress does not. Thnxbai! Oh, and ditch your arm candy. He looks like the snack a baby leopard dragged in.