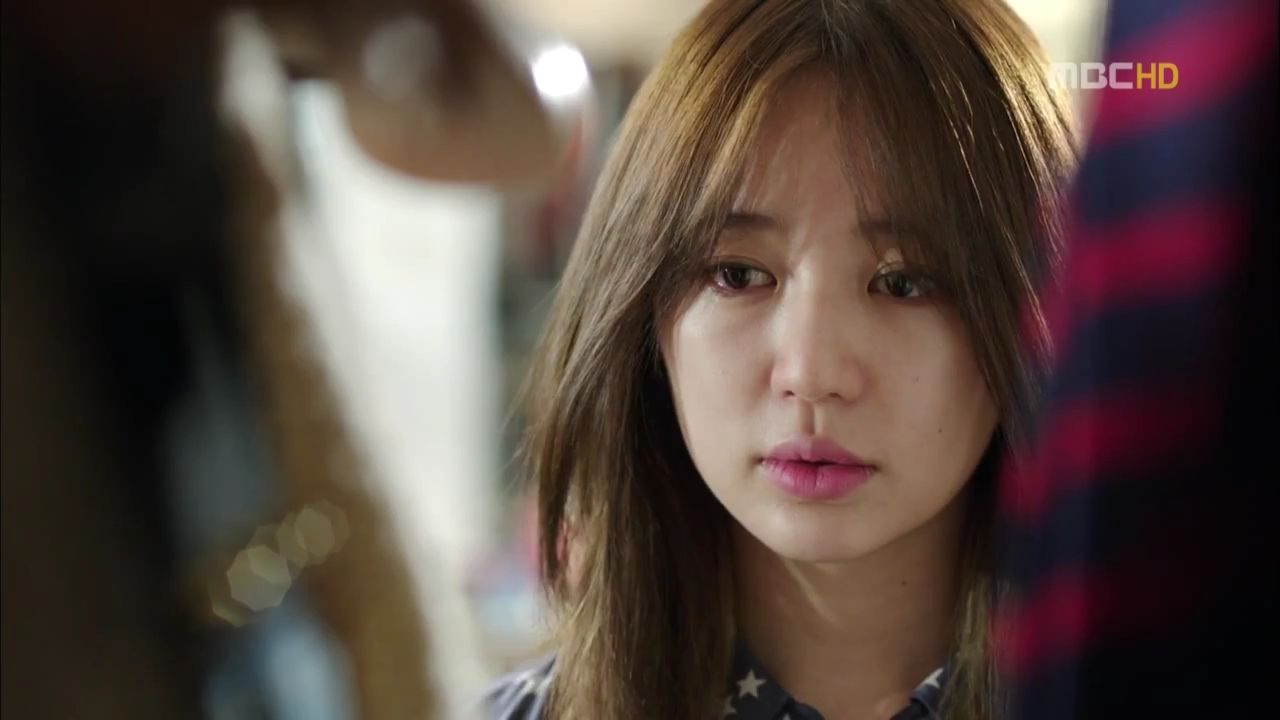 I'm stuttering here I can't even get the words out without wanting to HulkSmash my keyboard. The writer for Missing You needs to take her meds again and maybe go to Jeju for a looooong sabbatical and stay away from drama writing. With her drama alternating between interesting conflicts that she can't seem to develop with any competence, sheer whatthefuckery when it comes to having her characters act like schizos, not to mention the most laughable murder plots and investigations that even the Scooby Gang can solve with one Scooby snack, I think I've hit my tipping point when it comes to this drama. After finally finishing Rooftop Prince recently, all my affection for Yoochun's hilarious yet tender performance as Lee Gak (Jeon Ha! I wub you!) came rushing back and I was all prepared for the drama to slowly resolve Soo Yeon and Jung Woo's emotional pain so they could slowly get to know their adult selves before finally ending up together after Hyung Joon goes insane from his revenge plot and being all jealous control freak.
I knew what the writer wanted to do and was all set to run with it. Until I saw the preview for episode 13. WHAT THA?!?! Seriously? Writer-nim, does what you posit happening even feel logical within the narrative of episode 12, because it sure as hell feels like you just threw that in for fanservice. I am not amused. Not to mention I'm totally offended by it on multiple levels. This drama was never just about two people in love the moment the writer threw in a real life frequent trauma that happens to too many women around the world – rape. The writer chose to use that crime, but then she refused to write the aftermath with any shred of consideration and thought, only choosing to highlight the pain, oh the pain, without understanding why the victim and the families ought to be doing to heal from it. Many folks have called the writing exploitative, and I hesitated to make that call, but now I've gotta call a spade a spade. This is all sorts of messed up writing. No wonder Yoo Seung Ho admitted he was confused about his character, everything about this drama is like picking raffle tickets as plot devices.
So yeah, after Jung Woo spends ALL of episode 12 saying he's letting Lee Soo Yeon go, understanding why she doesn't want to be Soo Yeon anymore, in the beginning of episode 13 he sees her in the little supply room and drags her behind the curtain and then kisses her. I'm not even bothering to flay the return of grabby Jung Woo, I'm just so damn pissed off on two levels with this kiss happening now. Oh yeah, Yoochun and Yoon Eun Hye can kiss, but this happening now is just so narratively shitty. Before Jung Woo and Soo Yeon reunite in the open and TALK (the other thing the can do with their mouths which is much more constructive in their situation in dealing with 14 years of lack of communication), they first kiss each other's brains out. Because, yeah, Jung Woo is all hot for Soo Yeon because in the 14 years he's been wallowing in guilt he's actually been pining for her in that romantic way. I don't buy that shit, drama, no matter how much you try to shove it down my throat. That tastes rank, and reduces Jung Woo to a man who has no purpose in life other than Lee Soo Yeon (taking care of her mom, being a cop to catch bad guys like the rapist who hurt her, waiting for her, being guilty because of her, wanting to be with her if she comes back, yadda yadda yadda). It's totally not Yoochun's fault because he tries so hard and there are moments Jung Woo is adorable, but ugh his character just pisses me off to no end. Imma going to watch RP episodes to wash this ickiness off me. Even if the kiss was all sorts of hot, which it appears to be, it just feels so wrong at this juncture I can't even enjoy it properly. And I'm such a cheerleading for kissing and boating as a general rule. I can't believe this drama actually made me dislike a kiss for once.
Now let's get to Soo Yeon – who kisses Jung Woo back and then says she can't leave Hyung Joon and is planning to still marry him. Excuse me? Did you just kiss a guy back that is not your boyfriend, and then immediately say you can't leave your boyfriend? On what planet is that right, Soo Yeon? If Hyung Joon was some guy who just took care of your material needs and hovered around you like an extra in a movie scene and you two were just platonic friends (and he had an unrequited love for you), then maybe I'll be okay with you kissing Jung Woo behind his back. Maybe, but not really, because anytime you have to sneak around that is just a shit thing to do. But you said "the man I like" and have been all lovey dovey and cozy with him in scene after scene. Yes, you can dump him for Jung Woo, just like you can leave Jung Woo for him. Your life, your choice. But your actions in the interim needs to take into account the feelings of the man who has been by your side for the last 14 years in all his devoted glory. Either cut his heart out first before returning to Jung Woo or tell Jung Woo to back off. The writer's mental state eludes me in how she thinks this development makes sense in the context of her story (when both Jung Woo and Soo Yeon have decided to just stay away from each other not ten minutes ago in the drama), and how it is even fathomable since Soo Yeon spent 14 years hating Jung Woo for abandoning her but the moment she returns she's all affected by him like he set her panties on fire or something. I am not amused by this depiction of her character, who has been reduced to simply a representation of everyone's guilt, desire, and hope.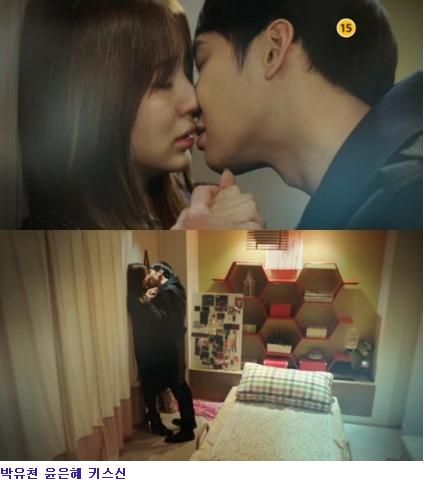 So, in case folks think I'm being a biased meanie again, let's reduce my gripes to easily digestable nuggets: (1) I like Jung Woo, I am fine with Jung Woo-Soo Yeon being the OTP, I'm fine on principle with them getting together in the end, especially in light of Hyung Joon no longer being a viable second lead from the way his character is getting written, (2) I like kisses! I think Yoochun and Yoon Eun Hye kiss well individually and appear to be kissing well there, lips be moving, body be aligned, eyes closed, all good, (3) this impetus and timing for this kiss is so wrong on multiple levels – she's kissing a guy not her boyfriend (yes, Hyung Joon is her boyfriend, she's said so to EVERYONE), and she's kissing the guy who she claimed to hate for 14 years and just recently found out he's living a guilt ridden life keeping her mother company, which does not make for any reason to kiss him at this juncture. Where is all this sudden romance coming from, I seriously DO NOT GET. I wanted the writer to have Jung Woo and Soo Yeon become friends again, maybe start dating, talk through the rape trauma – you know, the part where he watches her getting raped before running off, they have not addressed that giant pink elephant in the room and here they are kissing already? – before finally getting together at the end after showing us that they love the adult versions of each other now. ROARS OF RAGE AT THE BAD WRITING. I need 10 aspirins to quell that headache in my brain. My beloved Eun Hye is soooooo wasted in this drama. *sobs*
I really connected with how young Soo Yeon and Jung Woo fell in youthful love with each other, so sweet and so heartwarming the way he changed because of her. I was heartbroken they were split up by such a cruel and senseless crime. I feel bad that Jung Woo carries such immense guilt, and I feel even worse that Soo Yeon felt so violated and unloved that she chose to run away from her life and start anew. What I don't feel, and what makes no sense, is how either can be pining or still in love with each other during the interim 14 years. She was happy in France, a successful designer living a peaceful life with Hyung Joon. He has created a make shift family with her mom and Eun Joo. If the writer spent the drama developing Soo Yeon and Jung Woo reconnecting and re-falling in love as adults, then their love story becomes this really healing thing to overcome their childhood heartbreak. But to have them meet and then immediately be all hot and bothered by each other frustrates the heck out of me because even in the drama world of heightened emotions I call bullshit on that. On a happier note, I'm sure this kiss will make lots of people happy, so I guess it's an early Christmas present of sorts for fans of MY.
Preview for episode 13: