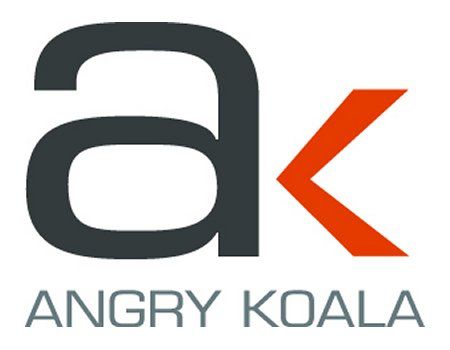 I might have to rename my blog Angry Koala's Playground if I can't stem the periodic outbreak of online douchiness. As many of you have noted, in recent months there have been times when accessing the website you'll get a malware warning from Chrome or similar types of notifications on other web browsers. This is true only online, it will not pop up on tablet or smart phone browsers. What's happening is that AKP is getting hacked, but it's not directed at me insomuch as it's the general world of online spam hacks. It comes in through spam comments or plug-in updates, and the only way to block it completely is to disable comments (which would suck since I love hearing your thoughts and opinions) or plug-ins (which would also suck since half the site won't work). My website security is very robust, but my webmaster tells me that the amount of traffic I'm getting is just making this happen more frequently since the spammers target based on traffic so it's hitting me up a lot lately. Here is what I do when it happens – I immediately scan and find the unwanted code and remove it (which takes minutes at most), after that I notify Google but it takes them hours to lift the warning. I have noticed a lot of times the warnings pop up the site is totally clean, I have not been able to find any outside code and still there was a warning so the browser scanners are wrong but the warning will still stay until they scan the website again hours or a day later and then lift the warning. So what can you do when you want to read but get a warning? You have three options so pick your preferred comfort level.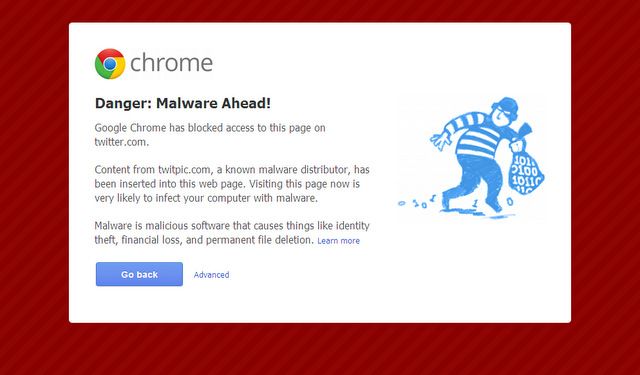 When you get a malware warning when you want to spend time bickering with Koala or gushing over with new hottest pictures of Koala's current flavor of the month, what to do? Run away screaming? Quickly close the browser so the bad bad malware doesn't ooze through the screen and infect your computer? Never fear, it's not so scary.
1. Switch devices – go use your tablet or smart phone to read the Playground. Spam malware is intended to hijack ads or redirect to naughty sites for ad revenue, and the code is html and not Android or Apple mobile OS. So your Galaxy S3 or Apple IPhone 5 or ancient Blackberry can safely and happily visit AKP without any fear.
2. Be brave and come right in – I always clean up the offending code immediately, but the malware warning takes hours to lift. In that period of time it's totally safe to visit. All you need to do is click "Advanced" as seen in the screenshot above (next to "Go Back"), which then pops up a link that asking if you are sure you want to visit the site and take the risk. If you are sure, then click on it and it'll take you to AKP. I'm not suggesting you do this, but merely sharing this option.
3. Wait – wait until the malware warnings are lifted officially by the web browsers. If you choose this option I won't be mad. I'm angry at the large corner of the internet that exists solely to spam websites and redirect traffic or insert dirty ads.
I love writing and would hate to stop writing one day because I'm just fed up with the administrative work of running a website. I wish I could have my own online ninja to guard the gate and slash down offending spammers. And since I am so busy lately and don't have as much time to chat on my posts, I wanted to just say a big fat thank you to everyone who's read or is still reading AKP. It's been a pleasure sharing and learning with you. This might happen periodically no matter what, but rest assured its nothing nefarious beyond the usual trolling by spammers and I'm on top of it when it does occur.