Who's having a birthday! Not so baby boy anymore Lego Lee is who! Smack in the middle of the hottest drama of his career in In A Good Way, Lego celebrated his 28th birthday on January 19th with 100 of his fans. He paid for the fan party himself and despite the 7000 fans who wanted to attend only 100 were selected by lottery and Lego joked that once he made more money he would plan a bigger party to include more fans. Lego used the opportunity to fulfill his promise to sing an original song he wrote since the IAGW FB page surged past 200,000 likes last week. The song is adorably called "In A Good Way" and Lego incorporated dialogue from the drama into the lyrics. He composed it in two days and asked his army buddies to help with the songwriting gratis, because what are army buddies for. At the party, a video was played consisting of Lego's famous co-stars and good friends wishing him a happy birthday including Joe Cheng, Janine Chang, Alice Ke, Kirsten Jen, Jay Shih, Smile Wen, Lee Li Ren, et, al. The consensus is that Lego is an old soul in a quirky kid's body. Lego revealed that his older sisters teased him recently that he was just like his character Liu Chuan except for the smart and getting good grades part. Lucky fans picked to go onstage got some real Lego love including a bear bug, a dancing dip, and one fan got to touch his abs and blurted out "you're so hard!" which made everyone giggle and blush. Heh. Instead of a birthday cake, Lego got a special delivery of bread baked by Taiwan's most famous baker Wu Bao Chun, and I can see it's the delicious Taiwan longan with red wine bread along with the award winning millet-wine with dried lychee and rose petals bread. I can vouch that each of those suckers is dense as all out and weighs like a newborn but beyond tasty. Lego played Wu Bao Chun in the movie loosely based on his life hence the birthday bread gift. Congrats to Lego on starting off 2014 with a bang and looking forward to the rest of his performance in IAGW. Check out all the pictures and performance videos below.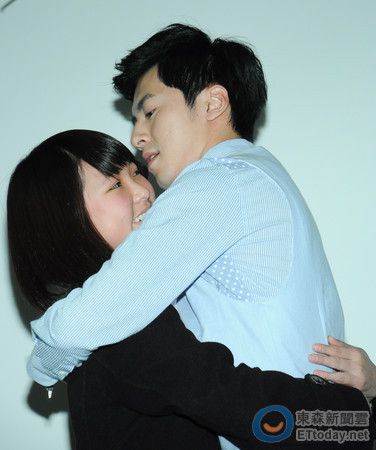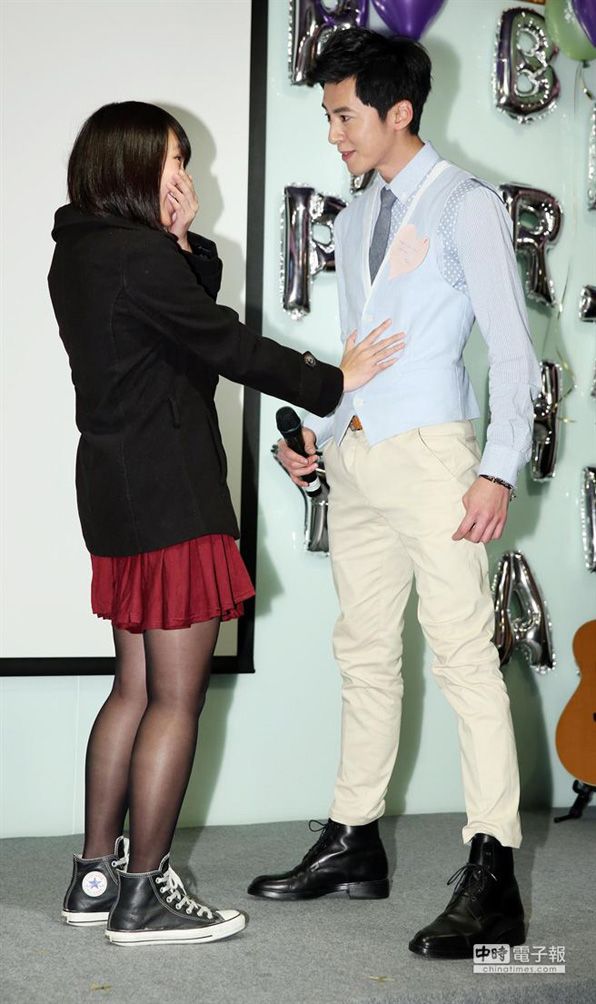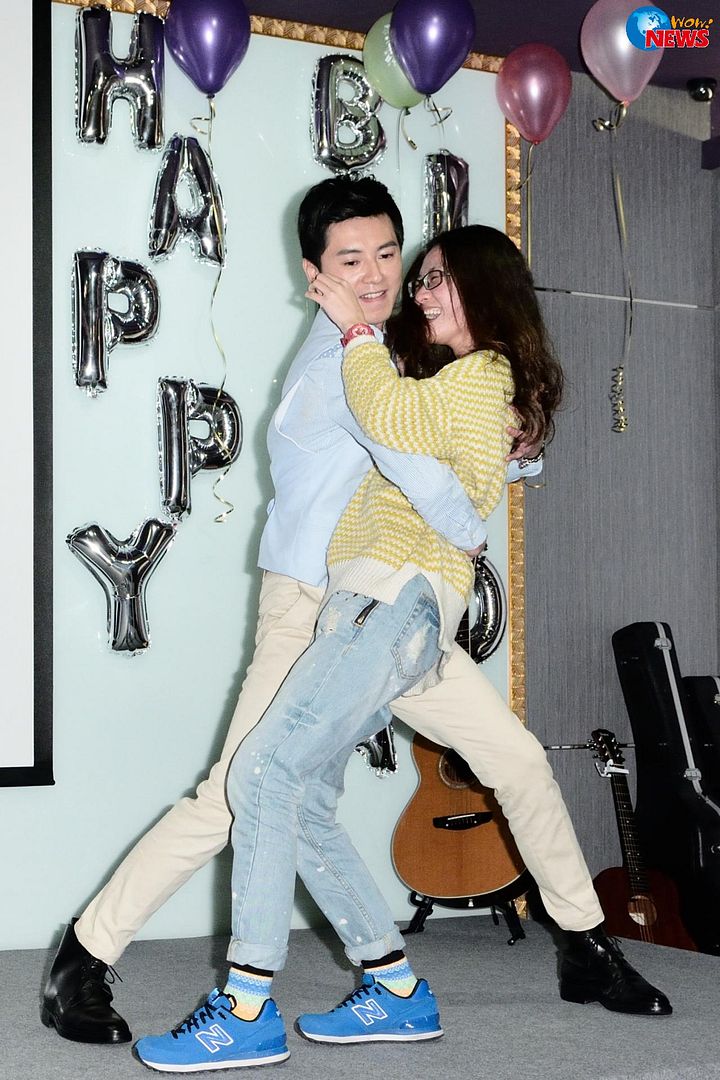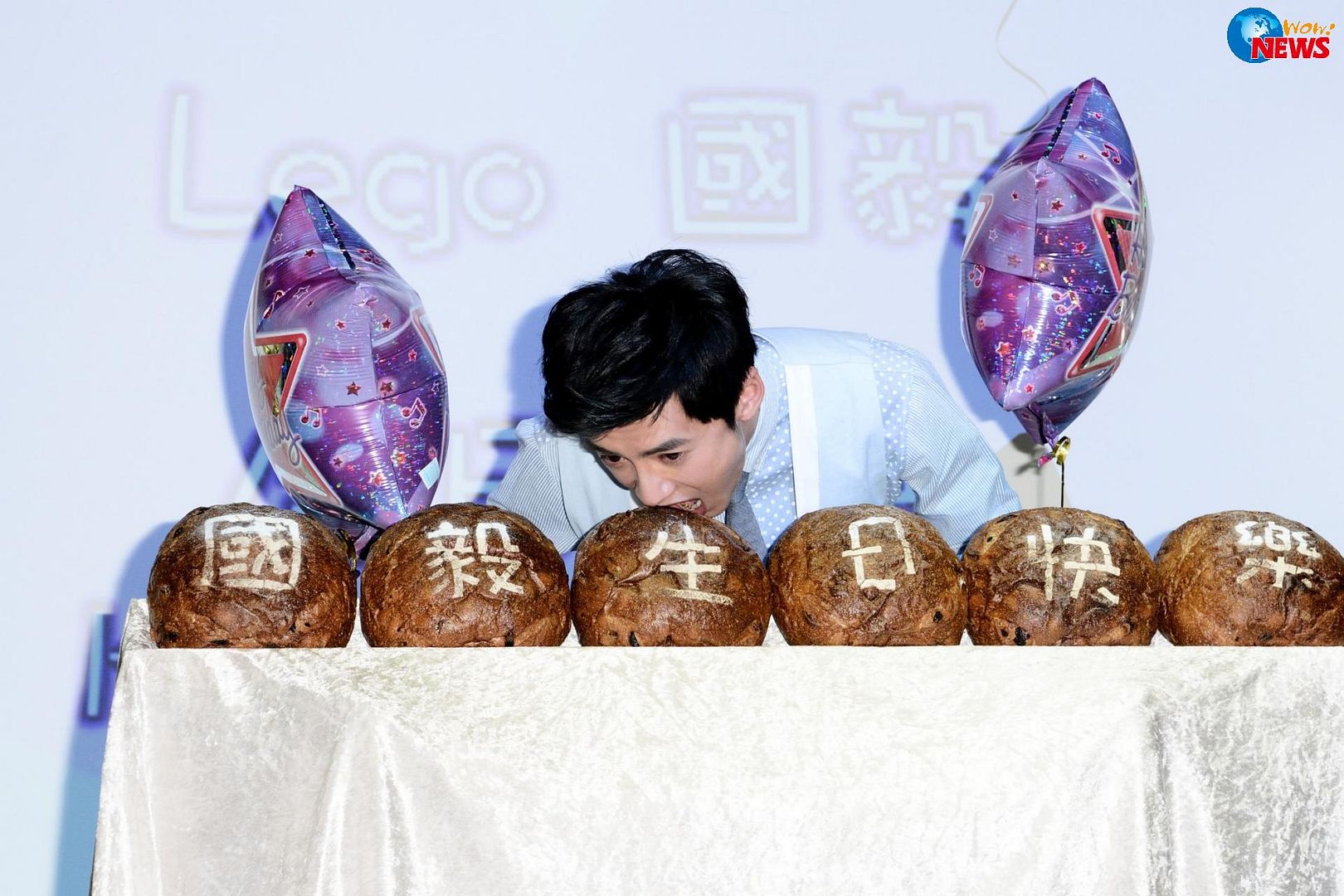 Lego singing "In A Good Way" which he wrote the lyrics and song:
[youtube id="m2_vzcPJNlM" w="625″ h="445″]
Lego singing "Be My King" from the Honey and Clover OST:
[youtube id="maJ-3x2MwbI" w="625″ h="445″]
Stars wishing Lego a happy birthday:
[youtube id="stDdfOrGgCg" w="625″ h="445″]
Famous co-stars include Joe Cheng, Janine Chang, Alice Ke, Kirsten Jen, Jay Shih, Li Li Ren, et, al.