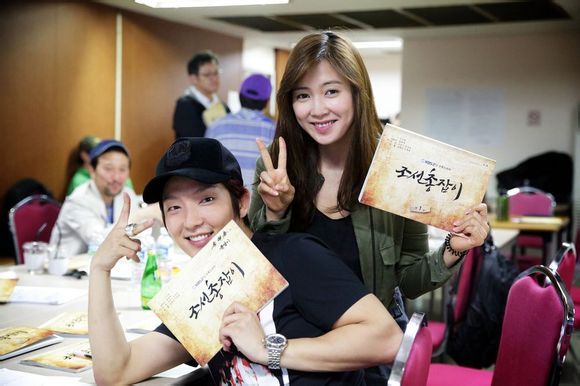 Can I have a moment here to just soak in this dream come true? Seeing Lee Jun Ki and Nam Sang Mi adorably posing together for the script reading stills just released by KBS for the upcoming drama Joseon Gunman (The Joseon Shooter) leave me making incoherent noises that would alarm a seal. I'll confess to not watching the current KBS Wed-Thurs drama Golden Cross at all. Haven't even seen a trailer much less an episode, neither Kim Kang Woo nor Lee Shi Young does anything more me and the financial skulduggery and revenge plot makes me yawn. It's currently bringing up the rear of the ratings pack for that time slot but MBC's A New Leaf is just a dash ahead while You're All Surrounded over at SBS has a nice lead but nothing to sit comfortably on like You From Another Star owned the ratings during its entire run earlier this year. All three dramas will end around the same time leaving a new batch of three to battle it out.
It's going to be ridiculous how torn-three-ways I'll be when Joseon Gunman airs opposite Jo In Sung and Gong Hyo Jin in It's Okay, It's Love at SBS and Jang Hyuk and Jang Nara remaking the TW-drama Fated to Love You for MBC. See? I'm going to need to duplicate two more koalas to cover all three dramas on my hit list. Joseon Gunman will have a teeny advantage in that it airs a two weeks earlier so it might just rope viewers in with a whiz bang start much like The Princess's Man did. The drama has started filming already but KBS just released the full cast script reading stills likely to wait until the new Wed-Thurs dramas aired to start whetting the public's appetite for what's to come afterwards. Lee Jun Ki also posted two new pictures of him at horseback riding training since his character is going to have to ride a horse at some point in the drama and I'm just glad it's it's not a fake one. Jun Ki on a horse is nnnngggg so delicious! I'm trying to keep expectations low but who am I kidding – I NEED THIS RIGHT NOW.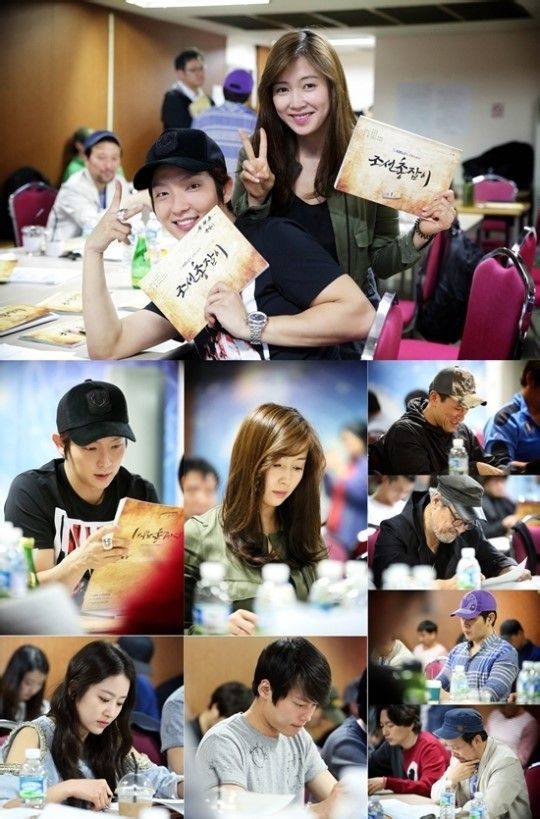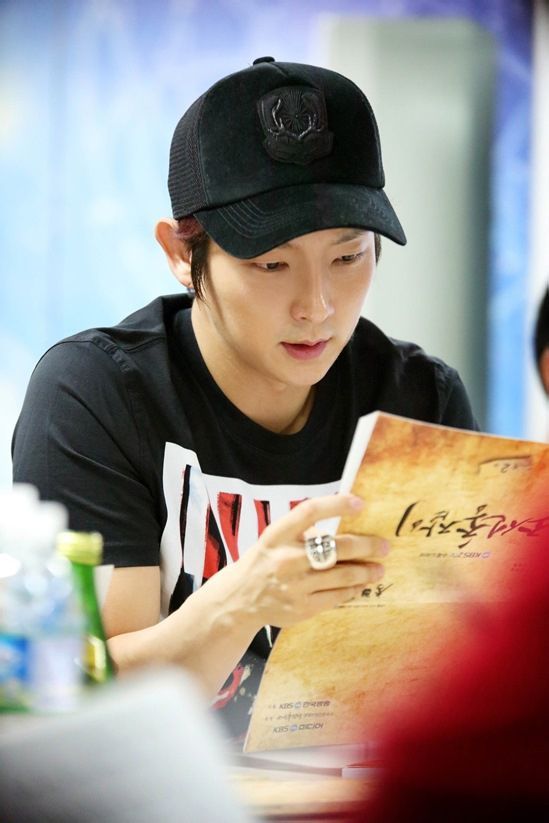 The amazing Choi Jae Sang plays Lee Jun Ki's dad in this drama, and even earlier in Time Between Dog and Wolf he was Jun Ki's daddy-esque plus antagonist figure. It's going to a great reunion, I can already feel it. Lee Jun Ki is the illegitimate son of the greatest Joseon swordsman played by Choi Jae Sang, but he shakes the teachings of the sword and picks up the Western gun after the death of his dad and sister due to the advanced weapons available when Joseon is at the brink of modernization. Lee Min Woo reunites with his The Princess's Man production team and this time he's playing Emperor Gojong, while he second leads are in the charismatic and capable hands of Han Joo Wan and Jeon Hye Bin.