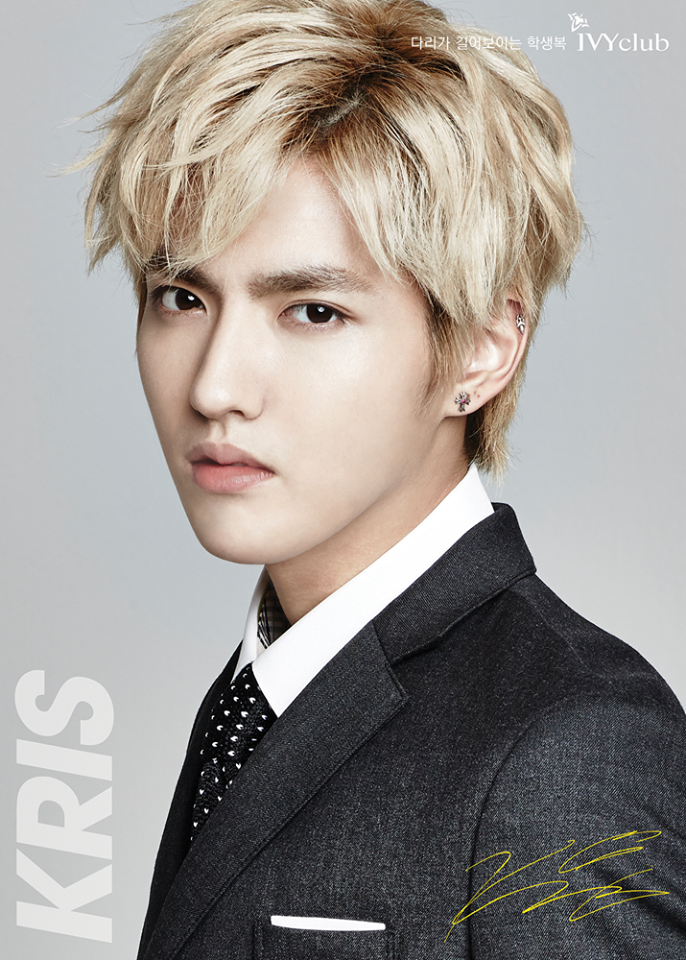 Prior to this week I only knew two things about the currently hottest K-pop guy group EXO: (1) it released the most unintentionally hilarious (i.e. awful) music video I had the pleasure of watching in years in "Wolf", and (2) it has allegedly the most crazy/scary/absurd fandom since the heyday of DBSK and Super Junior. I didn't care to learn more until my C-entertainment news feed exploded this week with some sort of K-popalypse happening that apparently was way more interesting than any currently K-drama airing. Turns out I have been following K-ent for way too long if I'm actually living through the third coming of "sue SM to get the shit out of dodge!" Following in the sage footsteps of Han Geng who sued to leave Super Junior and more than half of DBSK who sued to leave the group because it was managed by SM and then formed their own group called JYJ, a newbie Chinese-Canadian member of EXO by the name of Kris (Chinese name Wu Yi Fan) has filed a lawsuit in the Seoul district court to terminate his contract with SM.
That is what I call a booyah move, especially since the group just launched its comeback last week with a new track called "Overdose" and has scheduled its first concert tour since the group's inception. The C-media is ALL over it (probably as much as the K-media) since Kris is of Chinese descent and clearly is heading back to the C-market like Han Geng did when he successfully exited SM. I have no clue how the EXO fandom is behaving other than the logical assumption that a collective freak out is going on, though I'm not sure how a 11-member group will be substantially worse off than a 12-member group. I'm happy to have EXO fans educate me on the while brouhaha from how it happened to what the current on-dit is since I actually lived through the Han Geng mess and JYJ insanity but am too weary these days to follow along. I'd be more interested if EXO is any good but after the LOL-shit that was "Wolf" their latest MV for "Overdose" may be less lame but is pretty spastic and hard to listen to as well. What's the allure of this group anyway?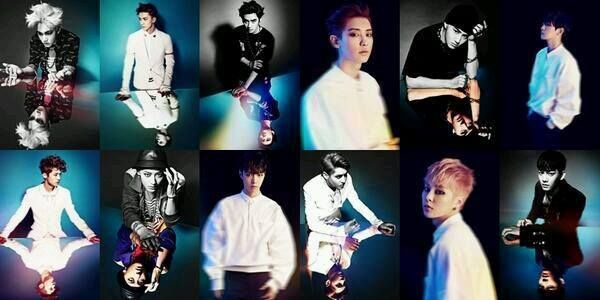 SM is apparently wielding a giant hammer in this fracas and threatening to sue spurious rumormongers as well as fight the lawsuit. Not sure if Korea has specific performance verdicts like in common law contracts (forcing someone to perform according to the terms of a contract if found valid), but I'll predict the contract is voided in the end no matter if it is litigated all the way and SM ultimately ends up with a 11-member EXO group. It's just silly to force a kid to be part of an idol group he wants out from regardless of the reason he wants to book it. I am pretty perturbed (okay, a lot perturbed) when I heard K-netizens going racist on the Kris' decision to leave EXO as his "poor work ethic due to being Chinese" or some shit like that. YOU HAVE GOT TO BE KIDDING ME. Did everyone in Korea conveniently forget Junsu, Yoochun, and Jaejoong, yunno, three Korean dudes who sued SM to leave most likely because it sucked donkey balls to work for the overlord Soo Man. Then I read the C-netizens going all racists back railing on the Korean entertainment companies like SM when the contracts with the C-companies are no better. Sigh, stop pointing fingers when it pretty much sucks to give a part of one's soul to become an entertainer, unless one starts off owning the company itself. When I watched the "Overdose" MV, and even after staring for a long time at Kris' picture, I still couldn't pick him out of the MV if I zoomed in using a microscope. These boys look literally identical.
EXO's latest video "Overdose":