Casting has been confirmed and is complete for the next big sageuk movie to start production shortly. It's not a new story by any means and the movie Sado will instead be yet another dramatic re-telling of the infamous life of Crown Prince Sado of the Joseon era. There have been plenty of K-dramas dealing with the era in and around Crown Prince Sado's time such as Yi San starring Lee Seo Jin and Han Ji Min about Crown Prince Sado's son who become King Jeongjo and Warrior Baek Dong Soo also folded in the Crown Prince Sado death into the backdrop of its narrative. The movie Sado will focus on the titular Crown Prince who remains a very controversial figure in Joseon history. His father King Yeongjo (son of King Sukjang and Choi Sukbin Dong Yi – King Sukjong also was married to infamous historical seductress Jang Heebin Jang Ok Jung) had his own son Crown Prince Sado killed by ordering him to climb into a chest in the middle of a hot Summer day.
Historical records state that Crown Prince Sado suffocated and starved to death after eight days locked up in the box. The official justification for the cruel torturous death was that Crown Prince Sado was mentally ill and was guilty of raping and killing innocents in the Palace during his reign of terror, leaving his father King Yeongjo with no choice but to kill his own son in such a cruel way because he couldn't publicly execute him. Playing Crown Prince Sado in this movie will be Yoo Ah In while Song Kang Ho plays his royal father King Yeongjo. One guess might be this movie will go for the alternative explanation for Crown Prince Sado's death which is that he was the victim of a political conspiracy against him and was not mentally ill at all. Playing Sado's wife Lady Hyegyeong will be Moon Geun Young, putting together a trifecta of critically acclaimed actors in one movie hit list.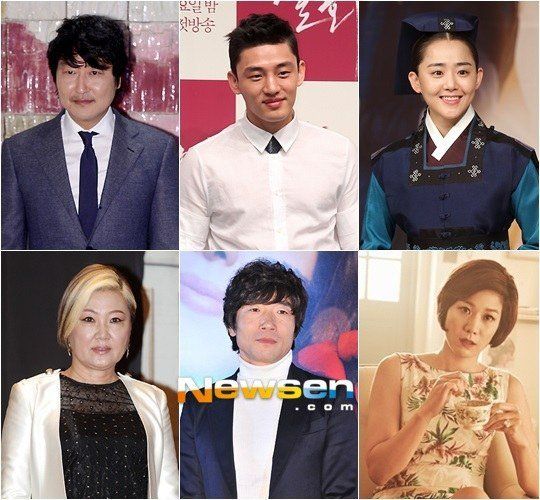 Park Won Sang will be playing Lady Hyegyeong's father while Kim Hae Wook is Dowager Queen Inwon (she become Queen to King Sukjong after Queen Inhyun died of the small pox and Jang Heebin was executed). Rounding out the cast is Jeon Hye Jin (actress and Lee Seon Kyun's wife in real life) as Lady Yi, Crown Prince Sado's mother who notified King Yeonggo of his heir's crimes and set into motion Sado's punishment. The writer and director behind this ambition movie remains most famous for his groundbreaking sageuk movie King and the Clown with Lee Jun Ki and Gam Woo Sung so Sado will be received with heightened expectations. With the full cast confirmed, the movie heads into production this Summer. It'll be an explosive swan song for Yoo Ah In if this is indeed his last project before enlisting (and on the heels of his impeccable performance in Secret Love Affair). I'm also glad Moon Geun Young is taking a break from dramas, even if she only does one a year, to return to the big screen where she hasn't done a project since Love Me Not in 2006 (which was remade into That Winter, the Wind Blows last year). There is really nothing to quibble about this cast or the movie credentials itself, other than this likely won't be a fun movie to watch.