Lee Bum Soo is starting to get an additional reputation boost not just as an amazing actor in his own right, but also doing the impossible task of making everyone acting around him better including some pretty hopeless idols. Right after turning Yoona into a legit leading lady, and erasing their age and height difference disparity in Prime Minister and I, he's now doing serious magic with Jaejoong in Triangle that needs to be seen to be believed. I've never thought Jaejoong was hopeless actually, he was not bad in Protect the Boss but had the luck of playing a great character with an interesting story arc of his own. The problem was his next drama Dr. Jin, which coincidentally also starred Lee Bum Soo who may be capable but is no omnipotent magician. Faced with three mostly bad actors in Jaejoong, Song Seung Heon, and Park Min Young, Lee Bum Soo could only enjoy the experience and let the drama revel in its own hot mess.
Triangle has turned out to be decent but sooooo dull. It's a drama that puts me to sleep in between perking up whenever Lee Bum Soo or Jaejoong shows up. The underwhelming script that strings together boring plot lines while leaving so much potential untapped. I can't recommend it but am sticking along for Jaejoong's vastly improved acting, his great chemistry and interactions with Baek Jin Hee, and the occasional Lee Bum Soo sighting. It's not a lot but does form a nice parallel for my same reasons to stick with Big Man for Kang Ji Hwan and Jung So Min. Triangle started off the Mon-Tues ratings leader and has fallen to the last of the pack and it has no one to blame but the scriptwriter. There was an adorable scene between Jaejoong and Baek Jin Hee in episode 7 that MBC has milked the shit out of by releasing a ton of BTS stills that totally hit my happy spot. LOOK AT THE CUTE! This has to be shared, along with some Triangle video cuts to appreciate the new-and-improved Jaejoong.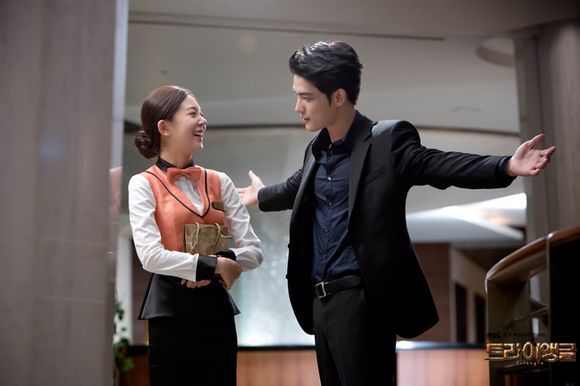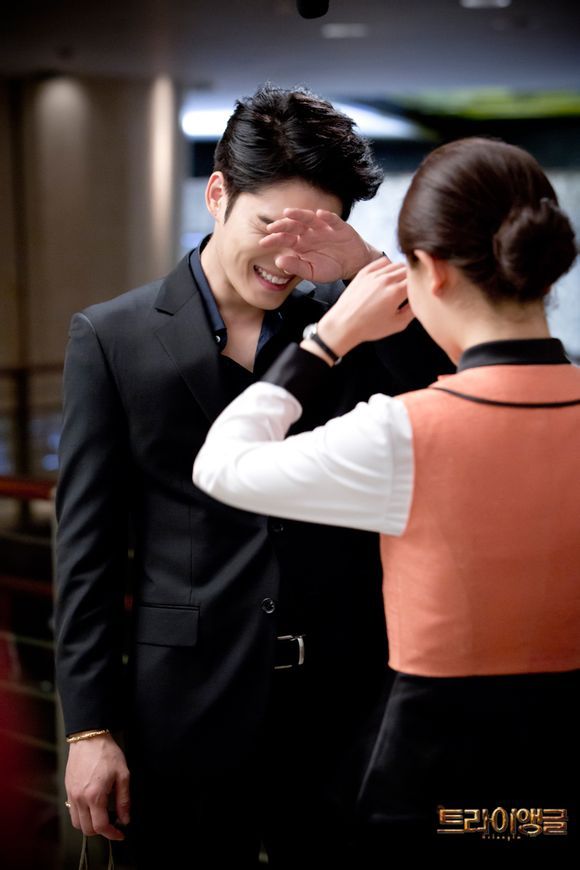 Jaejoong as Young Dal with his hyung and dongsaeng.
Baek Jin Hee with Jaejoong and Im Shi Wan scene cut from episode 8:
Triangle OST song "Day by Day" MV: