The two cuties of Joseon Gunman have unleashed their adorableness on the drama world and seriously brightened up what was an otherwise crazy start to the drama week. Lee Jun Ki and Nam Sang Mi are seen together in the first ever couple stills for the upcoming sageuk drama in what looks like the pre-gunman days. Wearing various pretty outfits, the two characters Park Yoon Kang and Jung Soo In partake on the usual meet cute and fall in love dance of attraction so common in dramas. I saw Nam Sang Mi's yellow hanbok in the first filming stills from the set and thought it too bright and bold for my tastes but in the official stills it's beyond stunning. I hope KBS knows what a potential gem it has in hand and doesn't interfere with the great cast or the vision laid out by the production team.
Lee Jun Ki looks fantastic in period clothes, nothing new there. He's one of those rare leading men that actually shines in any genre, be it thriller (Two Weeks), gritty revenge (Time Between Dog and Wolf), sageuk (Arang and the Magistrate and Iljimae), rom-com (My Girl), and social commentary (Hero). I'm still disappointed that his version of Faith never got off the ground before he was shipped off to the army. Lee Jun Ki mentioned earlier this year that he was potentially going to do a rom-com next after last year's thriller chase drama Two Weeks, but ultimately the script for Joseon Gunman lured him back to the small screen. Judging from the posters, trailers, and now the first couple stills, this drama will follow in The Princess's Man's footsteps and be utterly breathtaking to watch.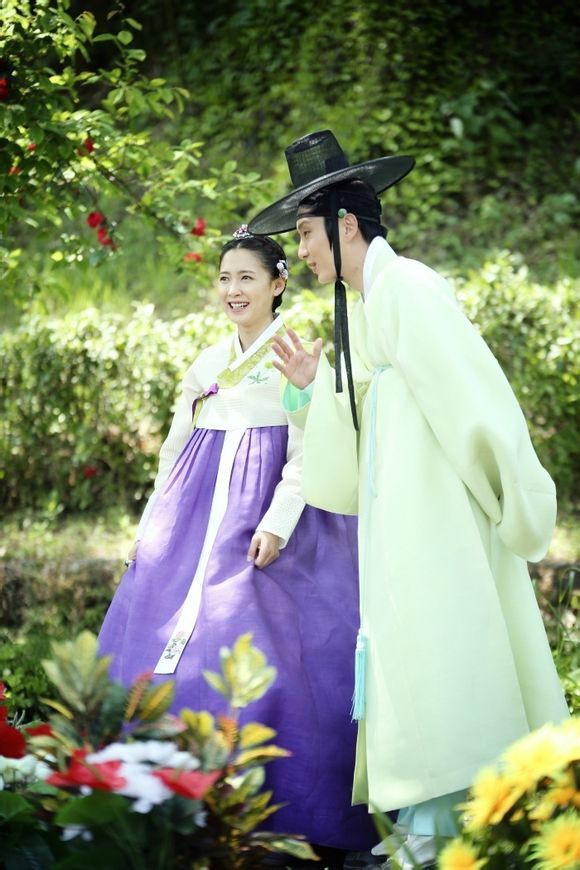 I haven't loved a Nam Sang Mi drama since years ago with Invincible Lee Pyung Gyung opposite Ji Hyun Woo and it's actually her earlier stuff such as Bad Family which are true gems that showcase what a warm wonderful actress she is. I'm glad she's breaking out from years mostly in weekend dramas to rejoin Lee Jun Ki in an action-romance-intrigue-patriotism combo from the PD of The Princess's Man.