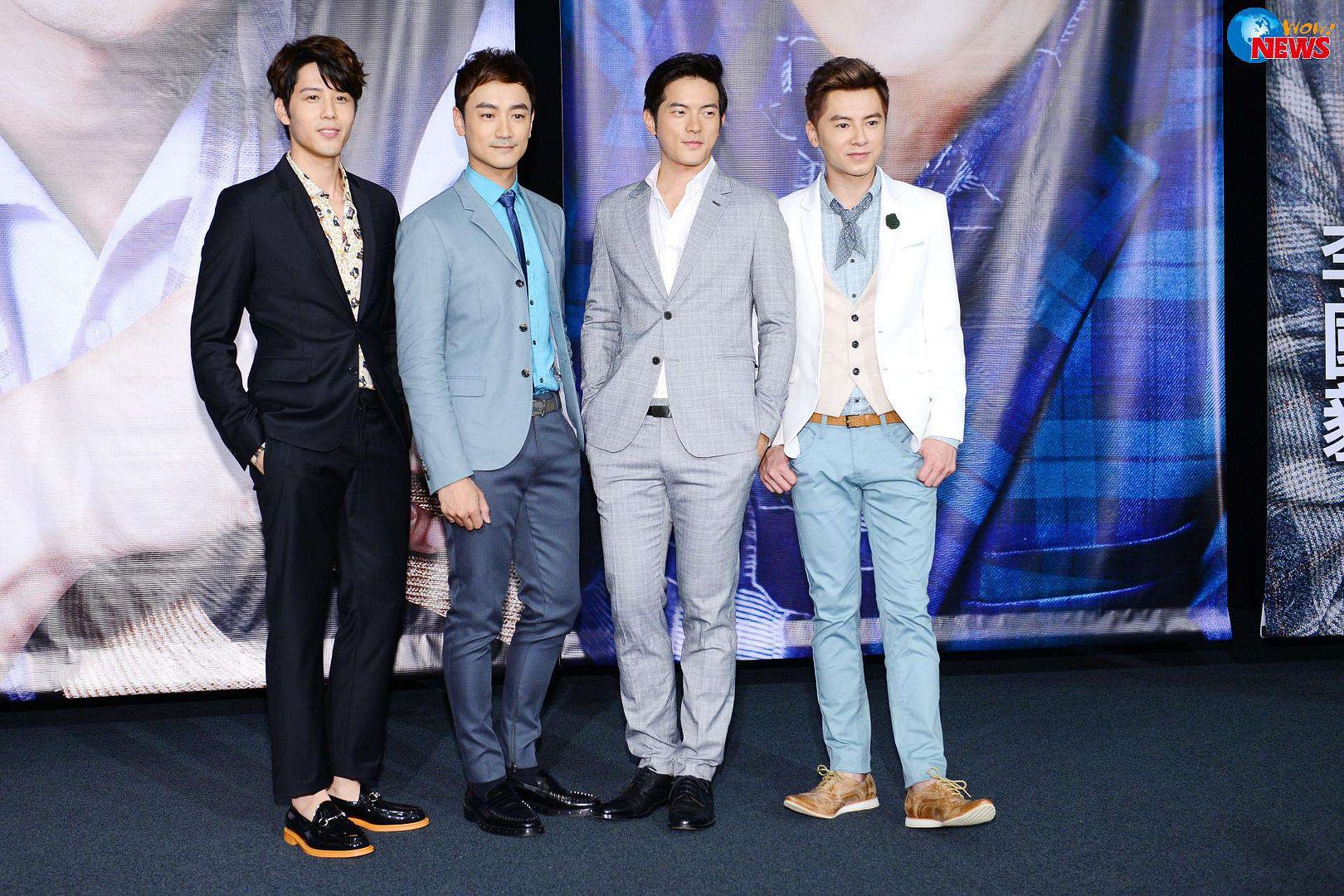 SETTV has had more hits than misses for me this year. Just the incredible one-two Friday night punch of In a Good Way followed by Pleasantly Surprised (Love Myself or You) has been sublime drama nourishment for the eyes and soul. Pretty people playing interesting characters with a story line that doesn't insult my intelligence, where do I sign up and can I have some more? I find it hilarious that SETTV knows the general adage that most drama watchers are women so in announcing the second half line up of its upcoming dramas the network doesn't even bother to bring along a single leading lady. Not one. Instead SETTV trotted out George Hu (Love Forward, Love Now), Lin Yo Wei (Two Fathers), Chris Wang (Inborn Pair, Love Family, Love Me or Leave Me), and Lego Lee (In a Good Way) to announce the next three dramas on the agenda. George will be headlining the 8 pm daily drama called Happiness Voucher (幸福兌換券) and I'm already inclined to give it a shot since it doesn't have the word love in the title.
The first drama to hit the airwaves will be Lin Yo Wei pairing up with Mandy Wei for the Sunday night drama to follow Fall in Love with Me. The Lin Yo Wei-Mandy drama is called Say Yes Once Again (再說一次我願意) and is about a couple who have a shotgun wedding followed by a quickie divorce and then fall their way back in love again. Basically K-dramas year of the divorced couples getting back together has seeped over to TW-dramas. Such a pass for me in cast and concept. Finally the Friday night slot after Pleasantly Surprised will be filled with a two male lead-two female lead combo drama called 22K's Worth of Security (22K小確幸) and is described as a post collegiate drama about rookies in the real world work force and their lives and loves. Basically a In a Good Way ensemble crossed with Office Girls workplace drama. The two male leads are Chris Wang and Lego Lee and the leading ladies are still in talks since this drama will be the last of the bunch to premiere sometime in early October.
George plays against type in Happiness Voucher as the guy who has a short term interest in anything and is pretty hard to get along with. He was asked if his leading lady would be rumored girlfriend and frequent costar Annie Chen but George only said that her name wasn't on the cast list he saw. Either Annie is still in talks or another leading lady has been cast, who knows. I hope to god it's not Annie, I like her I really do but her doing another drama with George is like beating a dead horse to the ground. I don't mind if she reunites with Chris since they were wonderful in Inborn Pair. It's not reuniting onscreen couples that I object to, it's the one-track fixation of WeiNi fans that kill the George-Annie combo for me these days.
Mandy is no stranger to the Sunday night time slot as she was in the Sunday night drama before FILWM called Déjà Vu and holy god did I hate that piece of shit. Hated her character, hated her costar Yao Yuan Hao's acting and his character, and hated the terrible back-to-the-future storyline. I honestly find Mandy has minimal to zero charisma and have no clue why SETTV is promoting her as a leading lady. Bring back Nikki Hsieh! The only good thing to come out of this press conference was knowing that Yao Yuan Hao is nowhere on the horizon in any upcoming SETTV drama. Thank god for little blessings. Also Chris mugging the hell out on stage was most entertaining.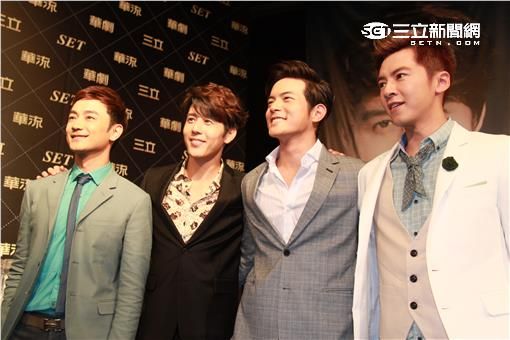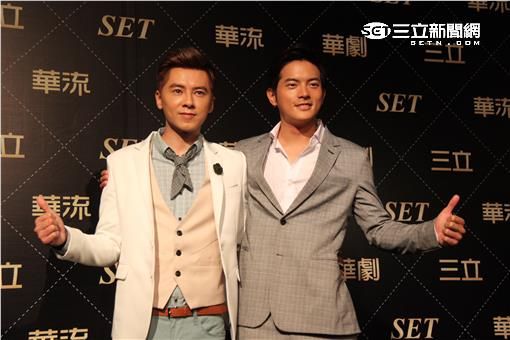 I'm annoyed the press is already asking "who is THE male lead" question between Chris and Lego wanting to fan the flames of some ego jostling. I know which guy I personally like better but honestly it'll come back to their characters and which one resonates more with me in the drama that matters. Their leading ladies will also influence the equation since a winning leading lady with great chemistry is going to tip the audience interest one way or another.
SETTV press conference: