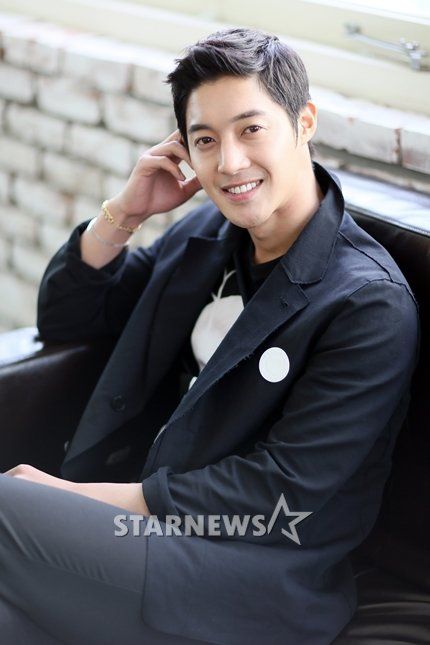 After what felt like an interminable wait from Kim Hyun Joong's agency Keyeast in responding to the news reports that the police was investigating the singer-actor for assault and battery on his girlfriend, the agency has just released an official statement that reeks of spin. Sadly even the most adept spin doctor can do nothing in mitigating the damaging allegations of this case other than for it to be completely false and he's never met the accuser in question much less beat her up in the context of a romantic relationship. The fact that Keyeast went radio silent for over a day before responding is telling – Kim Hyun Joong is in Thailand for a concert so the agency knows how to reach him and if the allegations were false then one quick phone call and one vehement denial would be sufficient for the agency to release the usual strong statement of denial and vow to counter-sue for the false accusations. You know the drill.
The fact that Keyeast did neither logically concludes that it was massaging the statement to come up with something as plausible and mitigating for their star. I'll translate the statement below but I'm quite sad actually. I really was quite fond of Kim Hyun Joong after he was Baek Seung Jo in Playful Kiss, the first drama I ever recapped and totally the reason why I kept on writing about K-dramas. He's not a good actor by any measure but I saw improvement from Boys Before Flowers to PK and he was actually quite decent in Age of Feeling (Inspiring Generation). My impressions of his acting career notwithstanding, this whole incident is enough to make me write him off going forward even if he was a Baeksang winner and South Korea's best actor. The domestic violence case is still pending and the full investigation needs to take place, but going by his agency's statement which corroborated the most critical elements of the allegations, common sense and logic tells me I won't be able to enjoy watching him act anymore.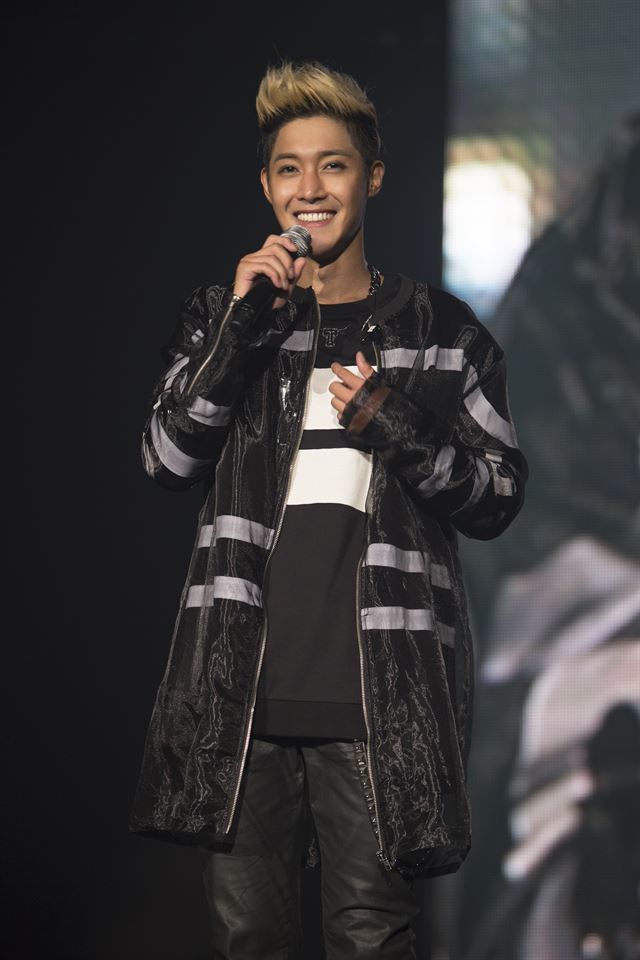 Keyeast confirmed that the accuser in question is Kim Hyun Joong's girlfriend but countered that they only started dating recently though they have known each other since 2012. The agency admitted that the two got into a "physical altercation" that started with a very heated argument that turned physical. The agency denied that there was habitual or continuous physical violence and it was a one time incident. As for the broken rib allegation, the agency claimed that the girlfriend did get a broken rib but it wasn't recent and happened awhile ago when the couple was fooling around and she didn't even know about it since she went out the next day with her girlfriends. Keyeast is upset that all the reports so far have been one-sided and plans to cooperate fully with the authorities in their investigation so the full truth is revealed. For now Kim Hyun Joong will complete the tour dates that he's scheduled for and afterwards will focus on dealing with this case.
As a lawyer it's my job to focus on the confirmed facts and pierce through wordsmithing bullshit so let's get to it. This isn't going to be pretty for fans still wishing oppa didn't do it but here are the facts as been agreed upon by both sides.
1. The accuser is not some delulu fangirl or psycho with a grudge, she is in fact Kim Hyun Joong's girlfriend. Maybe not current girlfriend since she is pressing charges against him so chances are they are broken up, but she was his girlfriend during the alleged incidents. Keyeast wanting to clarify that they only dated recently and not since 2012 like the girlfriend is claiming is important – the shorter the dating duration the less the girlfriend can allege continuous or repeated physical abuse. But it's also a fact that the two have known each other since 2012. I think this fact can end all arguments that Kim Hyun Joong is being framed or set up by a crazy girl who he doesn't even know.
2. She did get beat up and the first physical violence incident is true, the one that led to the girlfriend being hospitalized for two weeks with injuries to the arms, legs, chest, and buttock. She submitted to the police a hospital report so there is documented evidence that she was hospitalized, for how long, and for what injuries. Keyeast is explaining it as a verbal fight escalated into physical but stressed it was a solo incident. Er….that's all it takes to be an abuser. And that is not an explanation or acceptable excuse at all! Unless Kim Hyun Joong is dating She-Hulk, chances are he's bigger, taller, and stronger than her. The facts also show that in the incident in question, Kim Hyun Joong clearly walked away just fine since he was out doing all his promotional activities and star gigs. Whereas she ended up in the hospital for two weeks. Even if the fight was mutual and both went at each other, that is no excuse for the stronger individual to lay a beat down to subdue the other. The only acceptable reaction to an escalating fight is to WALK AWAY and end it.
3. She did have a broken rib – I can't even discuss how anyone with a brain is going to believe she broke her rib due fooling around with Kim Hyun Joong, whatever that entails. Unless Kim Hyung Joon is secretly a MMA fighter who doesn't know his strength and their foreplay involved reenacting scenes from his last drama Age of Feeling where she plays the thugs he's fighting onscreen, then there is no fucking way a rib is ever broken in mere fooling around between two average adults doing normal playful things. Don't believe me, read this article. Then we are told she didn't notice the broken rib is so preposterous I can't even. I'd fucking notice if I got an owie on my pinky, much less cracking a rib on my rib cage that is intended to protect all my major internal organs. So Keyeast claims that the rib was broken in an earlier incident unrelated to the admitted physical violence incident, and she was so unaware that only later did she go to the hospital to get treated for 6 weeks for the injury. Epic fail spinning into a dead end, Keyeast.
I'm just glad that the girl in question got medical treatment for her injuries and got out while she's still alive. Partner abuse is the classic example of a frog in slow boiling water, starts small and slowly escalates before the victim realizes the extent and severity of the abuse. This time I have a really strong opinion and one doesn't need to wait for the full investigation since the facts as admitted by Keyeast is enough for me to say buh bye to Kim Hyun Joong.