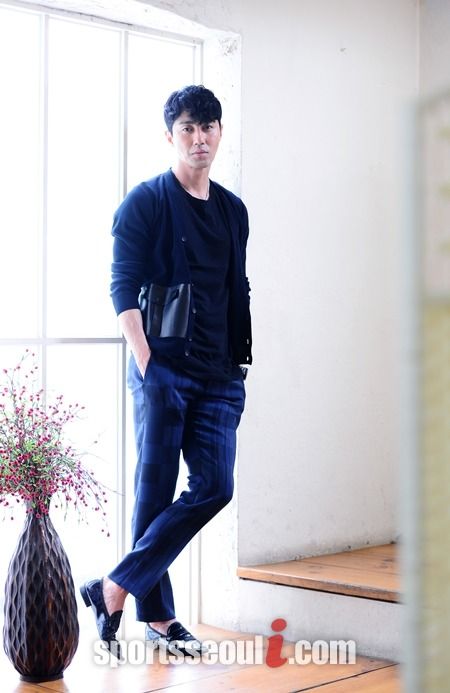 Cha Seung Won is one of my early K-actor faves and continues on to this day when I'll check out any drama if he's in it. With that said, it's shocking and sad to hear that he's embroiled in a legal case aimed at unearthing his personal life privacy by turning it into something as makjang as a weekend K–drama birth secret episode. Cha Seung Won has just been sued by a man claiming to be the real birth father of Cha No Ah, the eldest son of Cha Seung Won and his non-celeb wife (they also have a much younger daughter Rachel).
The man is suing for alleged defamation (what?) for Cha Seung Won being publicly known as Cha No Ah's dad. Well, considering Cha Seung Won raised the young man for 22 years, I think he's Cha No Ah's dad in every which way that counts. Due to this lawsuit, Cha Seung Won was forced to acknowledge that he is, in fact, not Cha No Ah's birth father. Cha No Ah is the child of Cha Seung Won's wife and her ex-husband, so when they married Cha No Ah was already 3 years old and Cha Seung Won willingly adopted him and to the outside world was his father in all respects.
Is it my imagination so they actually look like father-son with the same features? I'm not seeing things, right? No wonder no one suspected, not that it's anyone's business whether they are blood related or now.
Cha Seung Won's son Cha No Ah, a professional video gamer, was actually in the news last year for being busted for smoking pot and an alleged sexual assault of a 19 year old girl. Back then Cha Seung Won publicly apologized for his son's misconduct and took the blame for not teaching him better. The K-netizens that excoriated Cha Seung Won last year for raising a bad son are now praising him for being so loving that he would raise a son that wasn't his blood and continued to protect and care for him even through his brushes with the law.
Cha Seung Won, in response to this lawsuit, stated that he sees Cha No Ah as his son in all ways and will continue to protect his entire family. Cha Seung Won's close industry friends have spoken out that no one knew Cha No Ah was adopted and Cha Seung Won was always a caring and hands-on father towards him. I hope Cha Seung Won's lawyer hits back the despicable birth father lawsuit with everything they got for filing such a meritless claim clearly intended to embarrass Cha Seung Won.