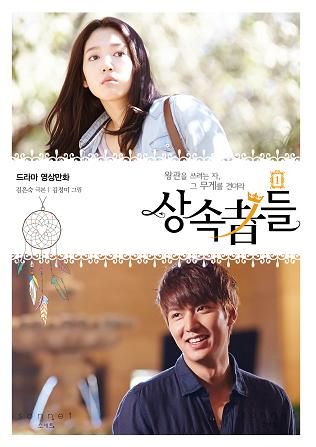 This is pretty big K-drama news even if it doesn't involve casting, yet again confirming that screenwriter Kim Eun Sook is one of those brand name scribes that generates headlines on her own without the need for big name stars. It's been a year since Heirs with Lee Min Ho and Park Shin Hye aired on SBS last October but still the drama is bandied about and heavily streamed on many video portals. It remains frequently mentioned as a K-drama that failed in many narrative ways and some acting that didn't live up to quality expectations, but at the end of the day it's a bona fide financial and recognition success.
Kim Eun Sook's works are always a hot topic since she's known for doing something different enough to get people to talk – soul switching in Secret Garden or turning Lee Min Ho and all the leads in Heirs into really old high school students. Her next outing has already been revealed to be Descendants of the Sun, a sprawling big-budget drama about a bunch of doctors working in overseas disaster zones, imagine Doctors without Borders volunteers living a K-drama-esque story line. The big shocker to start the weekend is the news that Descendants of the Sun has moved networks and will now air on KBS in May of 2015 and all the financial production needs have now been secured.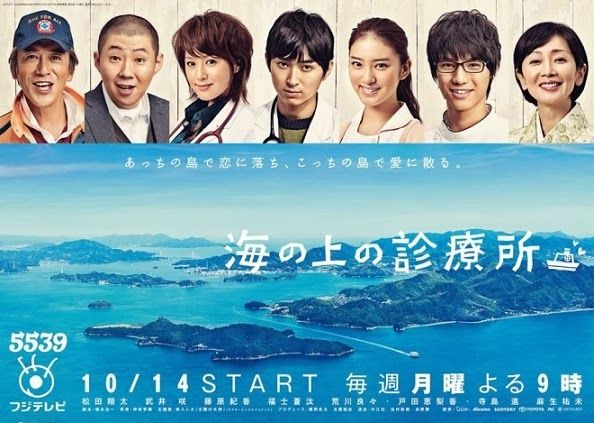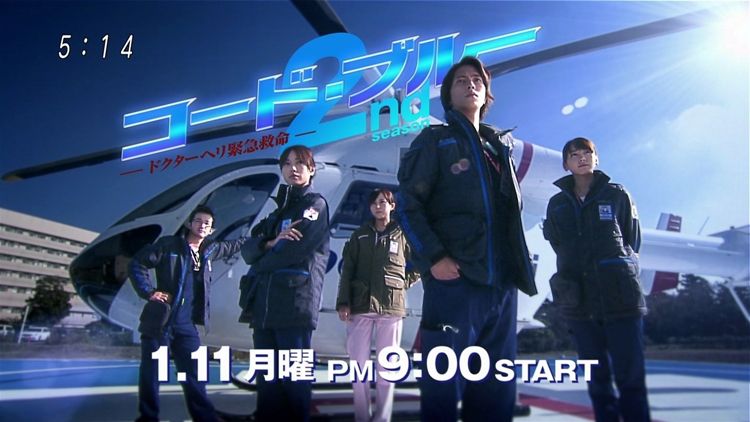 Descendants of the Sun sounds so much more like a J-dorama concept, Japan does the doctors/first responders medica doramas quite well. Case in point Code Blue or even doctors in strange places stories like Clinic on the Sea, barely any romance while the focus is on the medical element and the character professional and personal growth. I'm wary of K-drama tackling the emergency medical triage field and turning it makjang to the point that the cases play second fiddle to the romantic love triangles and whatnot.
The drama reportedly has an immense overseas shoot with over 80% of the drama filmed abroad and requires a hefty financial investment right off the bat. Kim Eun Sook's new drama moving to KBS really is major major news. All of Kim Eun Sook's previous dramas have aired on SBS and she's been a lock with the network for over 10 years. Both KBS and MBC have wanted to work with her but she's notoriously loyal to SBS and for good reciprocal reason as SBS has been great to her. She lands the biggest stars for her dramas and gets whatever support she needs to make her ideas work onscreen. Curious minds want to know what really happened behind the scenes for this move?
With the move to KBS, suddenly all the casting suggestions go out the window and it's a whole new ballpark as the big name KBS regulars have a greater chance of landing the project. I think the super big names who rarely do dramas like Kang Dong Won, Won Bin, Jang Dong Gun, etc. probably aren't interested but who knows. Some KBS regular male leads include (this is just listing them, not necessarily an indication any are being considered): Lee Dong Wook (Hotel King, Fugitive of Joseon, Wild Romance, Iron Man), Jang Geun Seok (Mary Stayed Out All Night, Love Rain, Pretty Boy), and Eric (Strongest Chil Woo, Spy Myung Wol, Discovery of Love). I personally think Kim Eun Sook should go after Gong Yoo. He's perfect as a field doctor!