Okay, this has now officially become the worst K-drama casting week in recent memory, stinking up the joint with a series of out-of-the-blue and inexplicable lead casting that has now reached gender balanced levels. On the heels of MBC's big budget Kill Me Heal Me casting rookie Lim Ji Yeon (and not a good actress in her rookie outing to boot) as the female lead opposite Lee Seung Gi, ratings loser KBS is following suit with the risky casting choices and placing all its big hopes on one very slender and wispy set of shoulders.
The highly touted KBS saving star upcoming drama Blood, from the production team behind the hit Good Doctor, has landed on rising young actor (and model) Ahn Jae Hyun as the male lead playing the role of a vampire doctor. Come again? Ahn Jae Hyun went from unknown to on the map due to the fun role of Jeon Ji Hyun's little brother in You From Another Star and he followed that up with a decent sized ensemble role in You're All Surrounded and a supporting role in the movie Fashion King. Let me just say for the record – I like Ahn Jae Hyun well enough but he is nowhere near leading man caliber yet in either acting skills or onscreen charisma.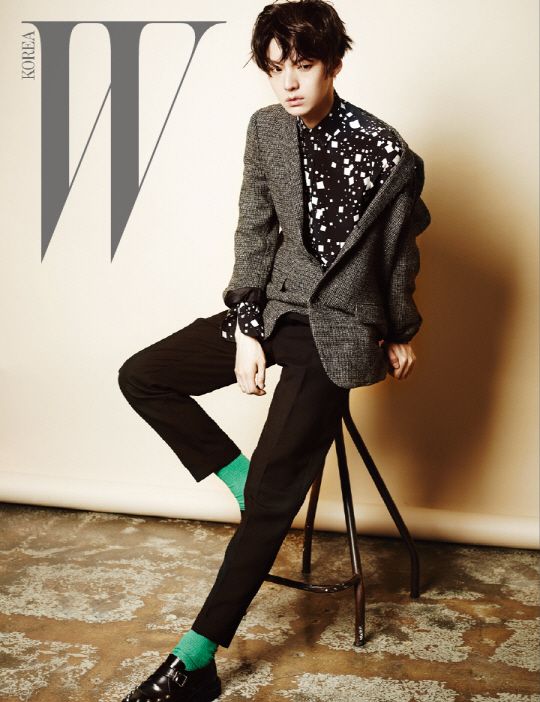 Might I also remind that Blood has been through the public casting news cycle two potential leading men already in Yoo Yeon Seok (a rising talented young actor with much critical acclaim) and Jung Il Woo (inconsistent but when he's on then he's mesmerizing). To go from Yoo Yeon Seok to Jung Il Woo now to Ahn Jae Hyun, who hasn't even been a true second male lead in any drama yet (whether prime time, weekend, or even daily!), strikes me as more troubling than bizarre.
It basically hints that something is really bad with the script (or the entire production) that the first two guys ultimately passed and the only leading man the production can get to accept is a still newbie-ish actor like Ahn Jae Hyun. Granted he's very very popular this year, but popular does not leading man ready make. I think looks-wise he's the extreme end of the recent asexual Korean pretty flower boy trend and looks about as plausible a male lead only if the drama is set in high school and/or the modeling industry. Blood follows Healer on KBS Mon-Tues come February 2015.