The end of the year starts counting down now and with it comes the unending stream of polls, surveys, and lists. Which makes it a good time to check back in with Japan entertainment to see how the tastes have changed, if any, after a bustling 2014 worth of doramas and movies. Below are two just released polls showing how the two genders prefer their male stars of Japan. Vivi Magazine, one of the top ladies fashion publications in Japan and the more demure Glamour to AnAn's Cosmopolitan, collected all the female readership votes for the Top 20 most favorite male stars of the year. Over at Oricon, the chart behemoth just released its 6th annual Men Rank Men poll results of all the male voters choosing their ideal male star looks. The results are vastly different but for the two hottest It Guys of the year making it onto both, proving that Sato Takeru and Fukushu Sota definitely deserve their red hot career rise. They are the definition of the Chinese slang Eating Up Both Sides (通吃).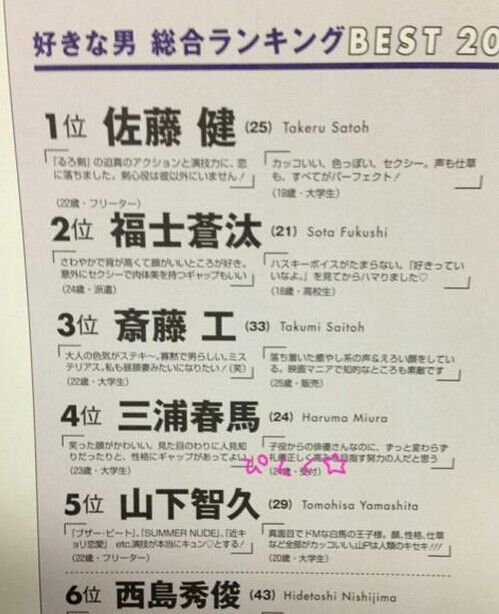 Vivi Magazine Ladies Rank Top 20 Japanese male stars. Below are the top 5 on the list. I love all five but it is still hard to believe that Sato Takeru ranks so much higher than Miura Haruma now when it was totally switched in the earlier parts of their career. Goes to show what a hit movie franchise like Rurouni Kenshin can do to skyrocket a career. With that said, expect Haruma to potentially reclaim the top spot next year after Attack on Titan the movie comes out.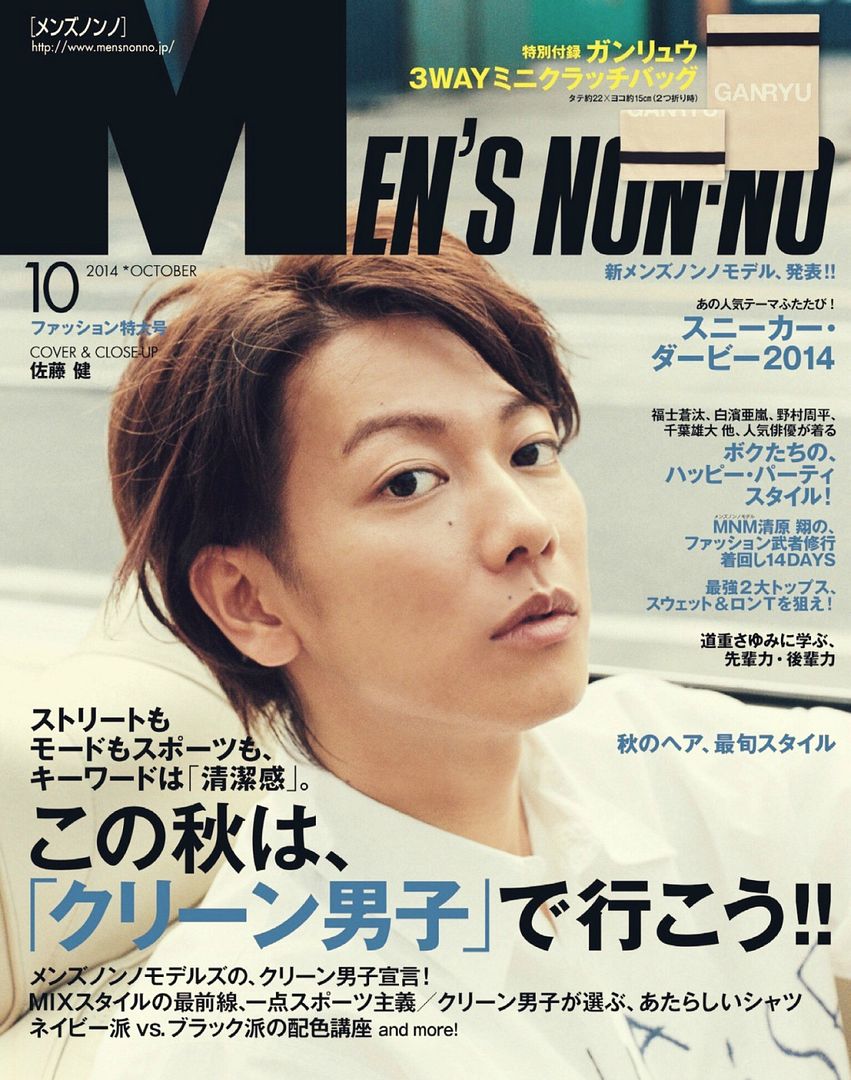 1. Sato Takeru
2. Fukushi Sota
3. Saito Takumi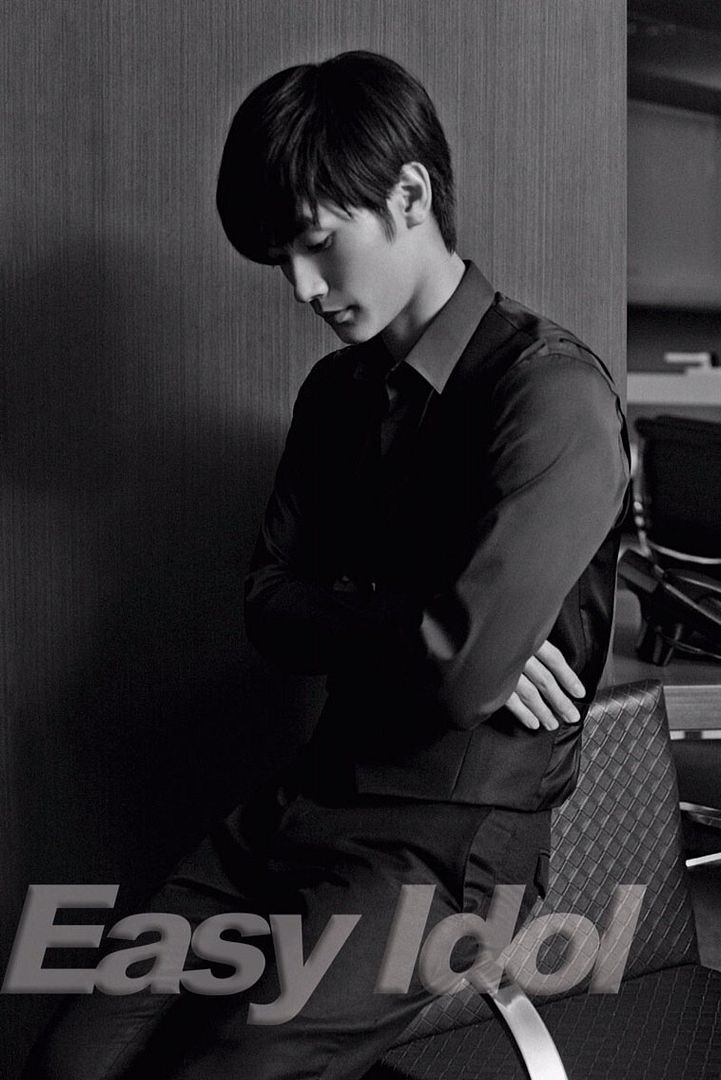 4. Miura Haruma
5. Yamashita Tomohisa – My Yamapi!
6th annual Oricon Men rank Men Ideal Face Survey. The men appear to have very divergent tastes with equal parts flower boys (Mukai Osamu, Fukushi Sota) to manly men (Abe Hiroshi, Takenouchi Yutaka).
1. Mukai Osamu
2. Abe Hiroshi
3. Kimura Takuya
4. Fukushi Sota
5. Okada Junichi
6. Tsumabuki Satoshi
7. Inaba Koshi
8. Sato Takeru
9. Takenouchi Yutaka
10. Koike Teppei
Watching so many more K-dramas sometimes leads to sameness fatigue since all the male leads follow the same trends in hair, clothing, and even going under the knife for the same tweaks to achieve the preferred facial features. A quick dip back in the J-pool rinses out the eyes on tons of unique good looking men who manage to look attractive even with small endearing imperfections.