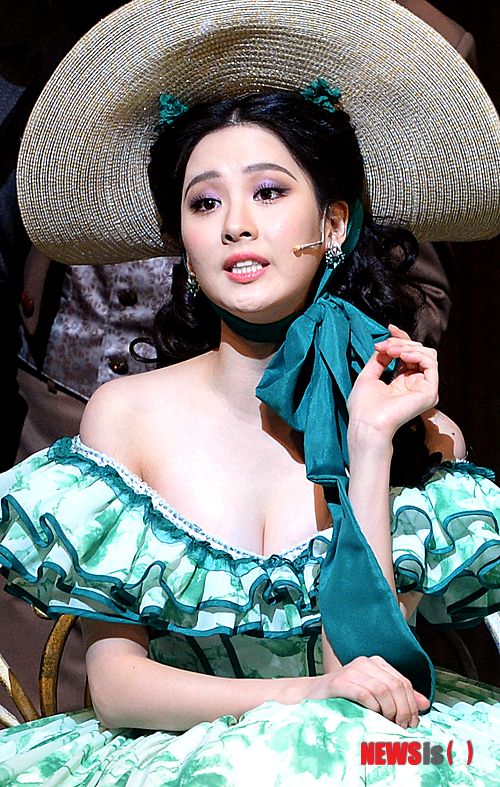 Leave it to C-netizens to find amusement in the oddest of coincidences. Just as C-ent has been dealing with Cleavage-gate the last three weeks centering around the ample bosoms of The Empress of China and her cohorts, K-ent gets it's own heaving bosom story to cover this week as if not wanting to be left out of the tittering going on. The C-netizens are laughing at how the missing and lobbed off cleavage from the Tang ladies ended up in Korea on the very lush form of SNSD's Seohyun as she plays out the role of Civil War era Southern belle Scarlett O'Hara. Beats me, folks.
The Korean revival of the Gone with the Wind musical, which got piss poor reviews on West End when it opened years ago, has been playing on stage since January 8th this year. The production held an open press session on January 13th and performed some scenes for the gathered media, which led to the news portals lighting up not with critiques about the acting, stage direction, or singing, but instead all focused on Seohyun's chest display. While the C-censors have been busy snipping and tucking, the K-media is gushing about how womanly Seohyun is now and gifted with such "volume" (their words, not mine). If 2014 was the year of the butt then 2015 is staring out in Asian ent as the year of the bosom.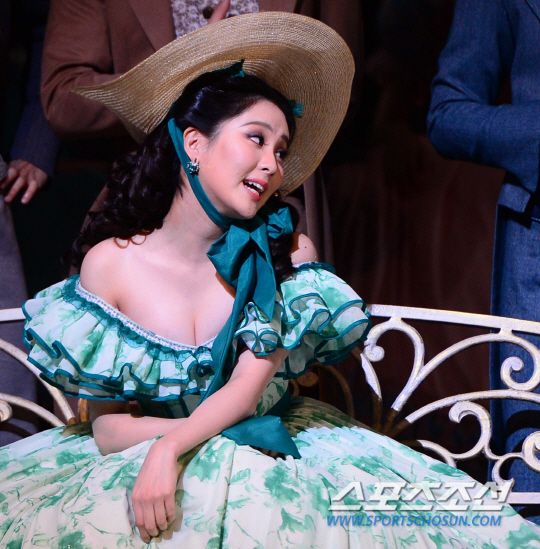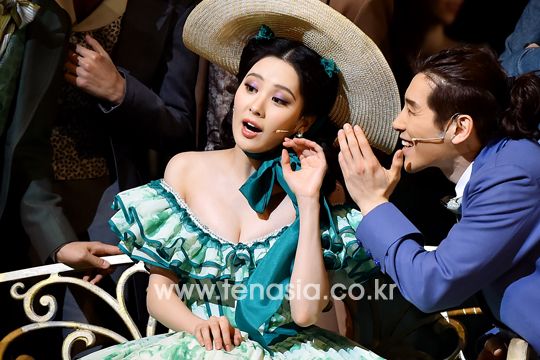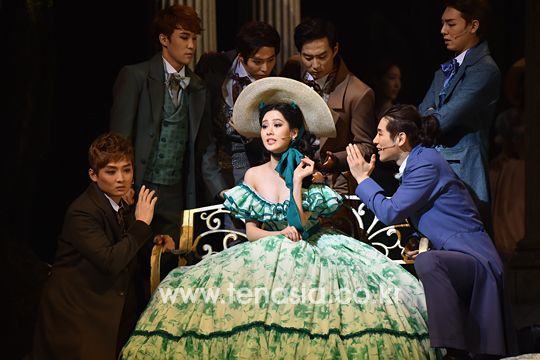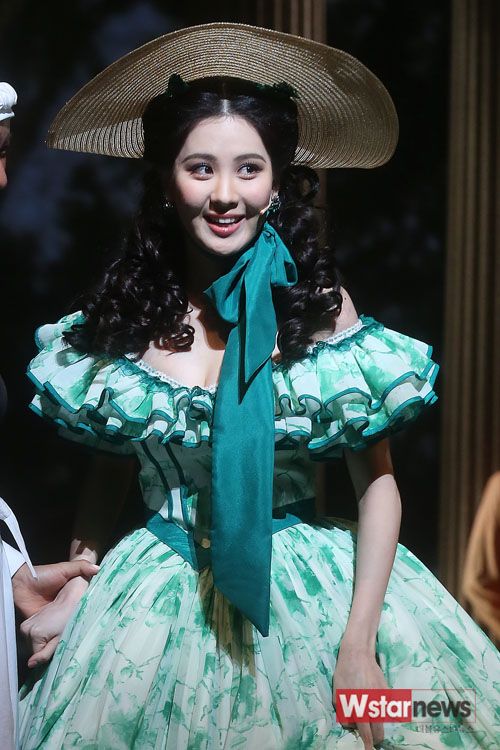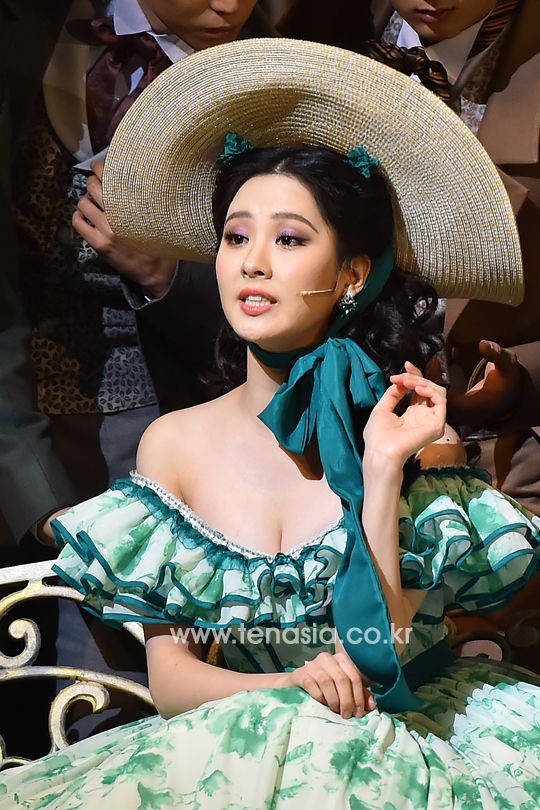 Compared to Vivian Leigh's fit on the green and white day dress, Seohyun's definitely sits much lower on her shoulders hence the heaving bosom effect that wasn't even there in the original movie. Either it was ill-fitted and the costume designer needs a talking-to, or done completely on purpose with the awareness of the intended visual effect. Either way, people are talking. Wouldn't be surprised if ticket sales went up after this week.
Seohyun in Gone with the Wind: