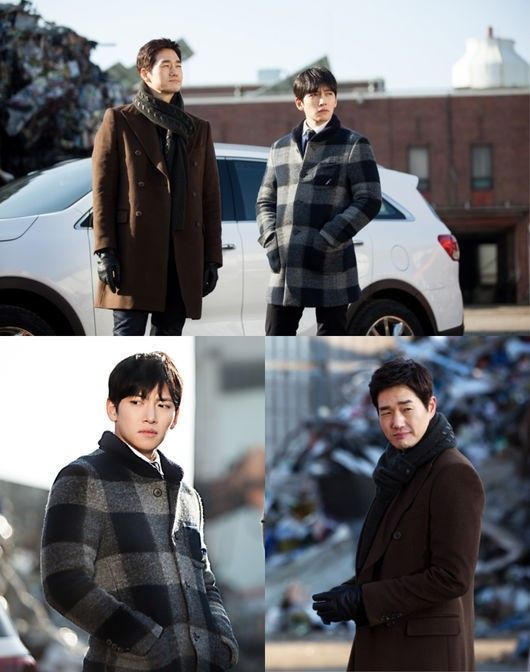 I was a little hesitant around the casting of Healer when it was first announced with Ji Chang Wook as the titular character. I wondered what the drama was going to do having Yoo Ji Tae around as well. Thankfully the drama turned out eminently watchable and Ji Chang Wook is fantastic as Jung Hoo/Healer, the first time I genuinely like his role, but the flip side is my reservation has also come true which is Yoo Ji Tae is totally wasted in this particular outing. Moon Ho is important to the story but not worth casting a movie star leading man like Yoo Ji Tae, which gets me to the crux of a trend that's been ongoing for two years now and shows no sign of stopping.
K-dramas have basically been doubling down on casting leading men by pairing an older establish actor with a younger star from the next generation, which has almost always resulted in wasting the older actor's talent in a role that ends up being shunted to the side. The idiom that "one mountain cannot have two tigers" has never been more true, and it's a trend I want stopped only because there should be ways of spreading the love without wasting the all that older leading man charisma on a thankless babysitting role. Healer is actually one of the least annoying examples of this trend, a look back reveals some dramas in the last two years which nearly gave me an apoplexy with the way the older lead's story line inevitably got crapped all over.
Recent examples of K-dramas where smexy older leading men are wasted in a story line focused on the the flower boy young hottie
Joo Jin Mo's Goryeo King Wang Yoo in Empress Ki to Ji Chang Wook Yuan Emperor Ta Hwan. This was one of the most egregious examples and a big reason why I couldn't stand Ji Chang Wook until Healer came along. Audience analysis of the drama devolved into discussion of how hot Ta Hwan was despite the fact that his character was a whiny useless obsessed piece of shit. How could his sniveling loser of a character be shipped with the heroine is beyond me regardless of good onscreen chemistry. Even worse was Joo Jin Mo playing the most virtuous and decent male lead ever, and he also had great chemistry with Ha Ji Won, but his presence in the drama dropped to a few minutes an episode by the end to make way for both the drama's fantastical historical makjang take on the Empress Ki origin story as well as to beef up the fan-pressed love story. What a colossal waste of Joo Jin Mo.
Lee Bum Soo in Triangle to Jaejoong. This particular casting didn't annoy me at all despite Lee Bum Soo's character being really uninteresting. It worked because he ended up babysitting the two younger leading men as both their hyung in the story line and their hyung on the set.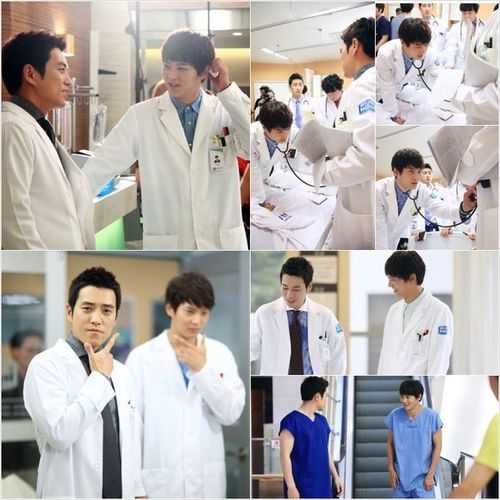 Joo Sang Wook in Good Doctor to Joo Won. This one was cast according to the needs of the characters in the drama.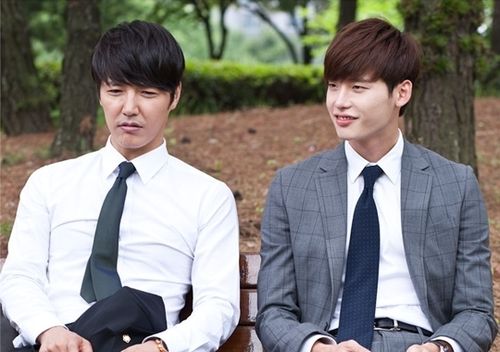 Yoon Sang Hyun in I Hear Your Voice to Lee Jong Seok. A reverse of the importance of their roles in Secret Garden but the casting was needed for the story line and both delivered.
Cha Seung Won in You're All Surrounded to Lee Seung Gi. This was a disappointing drama all-around for every member of the cast, but felt even more wasted because it was clearly a star vehicle intended to double the star appeal by casting the two leading men together. Lee Seung Gi's role was the focal point and he nailed it, but Cha Seung Won really had so little to do it would have been better to cast a supporting character actor in the role.
Lee Dong Gun going from leading man to no-longer-the-leading man in Marry Him If You Dare to Jung Yong Hwa. I cannot speak of the travesty of this drama's narrative trajectory caused by fandom shipping without literally quaking with anger. Suffice to say this ignominy will be hard to top. I actually wanted all the characters to die by the end of the story, that was how pissed off I was with the way Lee Dong Gun's character was treated.
Ji Jin Hee playing second fiddle to Ahn Jae Hyun in Blood. The jury is still out on this one as the drama hasn't aired yet.
The point of this post is really to highlight how hard it is to cast two leading men in the same drama and not end up with one shafted. Normally it would be the younger actor who plays the more supporting role but lately with the trend shifting the other way, likely due to the rise of the twenty-something actors group with their large fan bases as well as the viewers loving the flower boy visuals, it has ended up with so many big name older actors returning to dramas in roles that never use their full potential.
That alone annoys me and makes me feel like K-dramas know their stories usually suck so rather than try to write better stories, instead it'll just double down on casting big name actors together in the same drama and use their star appeal to bring in viewers. If the drama has a story line to sustain two leading men then so be it, otherwise I vote for this trend to end soon. Give the older and younger actors dramas to headline alone and spread the wealth more.