The bad publicity keeps dogging SBS recently and I can't help but feel it's primarily self-inflicted by the bad decisions made by the network. There's the desperate effort to revive audience interest in the flagging prime time drama Hyde, Jekyll, Me, and now even the popular SBS variety show Running Man is in hot waters due to an unfortunately thought out Twitter campaign. RM cast member Kim Jong Kook was on chat show Healing Camp this week and candidly discussed his camaraderie and chemistry with former X-Men cast mate Yoon Eun Hye.
Kim Jong Kook teasingly admitted to about wanting Yoon Eun Hye to guest on RM one of these days as he really enjoyed working with her on variety. That led to the producers of RM to publicly launch an official Twitter campaign pushing Yoon Eun Hye to guest on RM and asking followers to retweet the request to start a groundswell. That led quickly to backlash since, duh, the whole thing pretty much reeks of pressuring Yoon Eun Hye to do the show by making it public and getting fans involved. So much fail, RM, so much fail.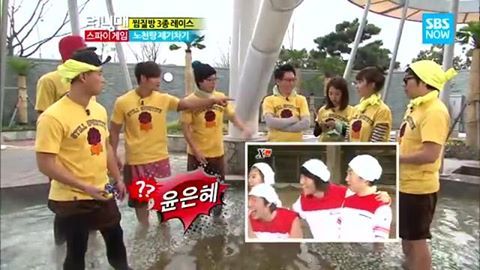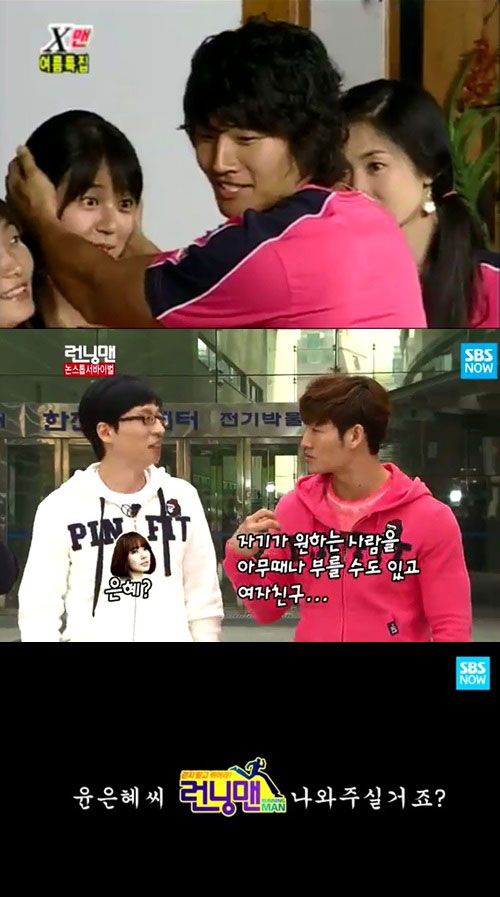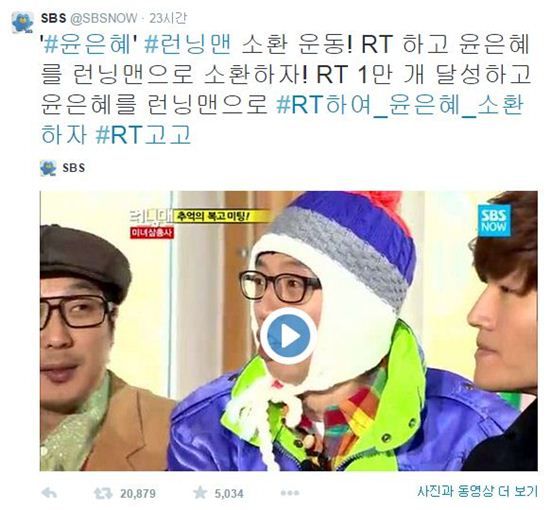 The only silver lining in this epic fail was that RM quickly got its act together and pulled the campaign once it realized that publicly encouraging fans to twitter bomb Yoon Eun Hye to do the show was a baaaaad idea. Kim Jong Kook took it a step further and reportedly called Yoon Eun Hye personally to profusely apologize for putting her in the public eye under such pressure to do RM, all thanks to his discussion of her in Healing Camp. Yoon Eun Hye's agency confirmed the call and explained that Yoon Eun Hye doesn't feel Kim Jong Kook did anything wrong that he needed to apologize to her for, and she actually felt bad that he felt bad and apologized. Awww, these two are still so cool and chum with each other. I don't think Kim Jong Kook did anything wrong at all either, talking about hoping Yoon Eun Hye would guest on RM is totally fine. Who knew the producers of RM would basically pull a "publicly propose to a girl" type maneuver that predictably backfired. No one likes being publicly asked to do decide something that should be given the consideration of a private and personal decision.