I haven't seen K-netizens this mad about bad acting in a drama in a long time, but then again, I haven't seen such levels of bad acting in a drama in a long time. Perhaps it's due to the bad being doubled in amount, with both leads Ahn Jae Hyun and Gu Hye Sun stinking up the screen in Blood, and that excess visual pain seems to snapped the wire of patience and tolerance for underwhelming output. I also haven't seen the K-media openly cover the viewer anger towards Blood after the first four episodes, now there is even a petition already passed a thousand signatures demanding KBS replace Gu Hye Sun in the drama even midway through. I doubt that will happen but there may actually be improvements to come.
The Blood production responded to all the outrage by promising that Gu Hye Sun's acting will change going forward, acknowledging the criticism against her overacting, effected line readings, and awkward non-blinking stares. That's fine and all, but what about Ahn Jae Hyun! He's just as bad as her and the double standard, or shielding of him, is so not cool. Either fix them both or just let this drama become a comic standard for what not to do when casting leads. It's understandable that there is less leeway for Gu Hye Sun bad performance since she's a ten year veteran in the industry whereas Ahn Jae Hyun has been acting for just over a year and this is his first leading role. With that said, all eyes will stay on Blood to see what positive improvements await.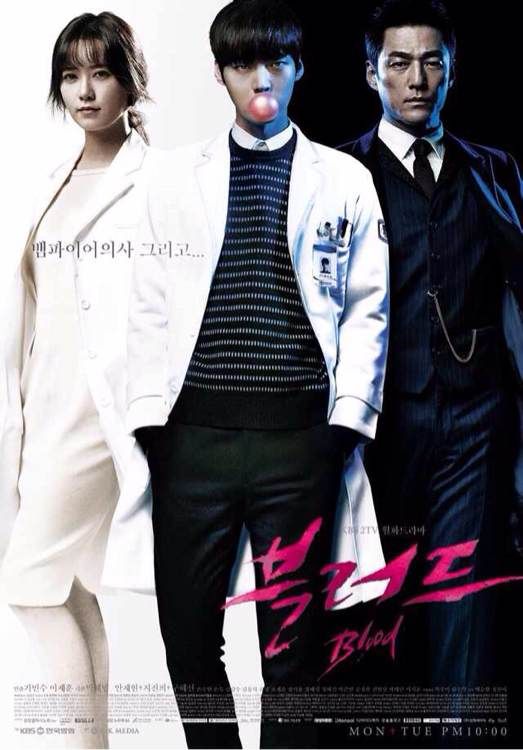 I feel terrible tagging Ji Jin Hee's name to posts about this drama, because he's basically acting in his own one-person Shakespearean play to power and immortality and doing a sizzlingly good job at it. Contrasting him to both Ahn Jae Hyun and Gu Hye Sun and it's insulting. K-netz even find the robot Luvvy a better actor than the two leads, LOL. Ji Jin Hee and Ahn Jae Hyun are in the same agency HB Entertainment so one wonders why the agency couldn't have pitched them swapping roles so that the viewers are spared watching Ahn Jae Hyun actually get on-the-job training in Blood.
I don't agree with the actors work hard or they need to develop acting experience somewhere excuse. Do you want your surgeon operating on your brain surgery to just be learning on the job? Or do you want that surgeon to be an expert already before he/she takes that knife and cuts your scalp open? The "he/she works so hard!" excuse is even more bullshit, that just means they might win the hard worker award but still doesn't negate the bad acting side of the equation. If actors and actresses want to learn on the job, do it in smaller roles where they can afford to be bad and viewers won't mind as much with the limited screen time and lesser importance to the story.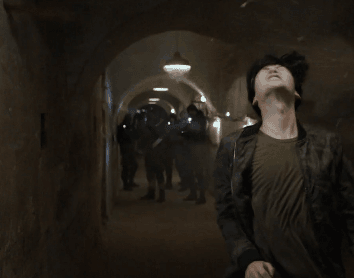 When an actor or actress gets a leading role, it should mean that person is qualified for it, not that person gets a shot to try hard at the chance. Just imagine how much more watchable Blood would be if the leads were Kim Woo Bin as the vampire doctor and Jung So Min as the spoiled lady doc. The writing is still bad but what's new in K-drama land these days, I'm barely able to squeeze out sense in my recaps for the poorly written Hyde, Jekyll, Me, but at least Hyun Bin is acting his pants off and running circles around his female lead to salvage the experience. I'm still watching Blood partly to get an eyeful of Ji Jin Hee per episode and partly to see what else this drama has in store in terms of unintentional lulzes.
Ahn Jae Hyun's bad acting in Blood:
Gu Hye Sun's bad acting in Blood: