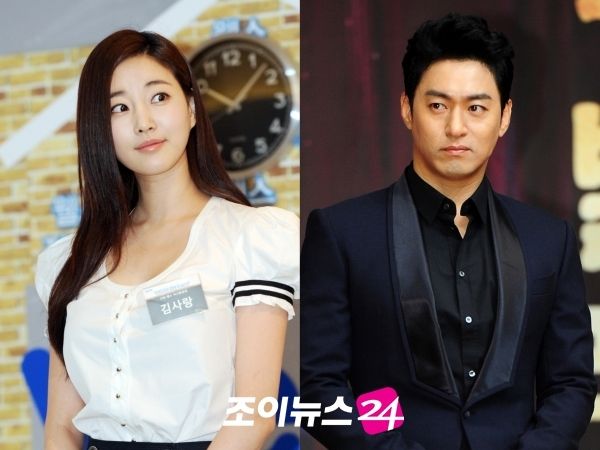 Drama casting is on a roll today so I might as well soldier on. Let's go a bit older and a whole lot sexier when it comes to this latest drama coupling. With the jTBC sageuk Maids wrapping up soon, to be followed in that time slot by the Jung Kyung Ho and Kim So Yeon heart transplant romance Falling for Innocence, the network isn't coasting on readied products and is hard at work conjuring up the subsequent drama after that.
The network has lined up veteran leading man Joo Jin Mo as the male lead of Beloved Eun Dong, with him playing top star Eun Ho who for some reason is fixated for the last twenty years on his first love Eun Dong. If she turns out to be his faux sister like Joon Seo and Eun Seo in Autumn in My Heart then imma going to flip tables. Aside from concerns about the drama narrative, this drama is at least off to a promising casting start by adding Kim Sa Rang as the female lead, making Joo Jin Mo officially romancing both Secret Garden leading ladies. 
I like Joo Jin Mo but am seriously rooting for his drama return after the shitty way his male lead was misused and shunted off to the side in Empress Ki. I'm doubly thrilled with this casting news, for Joo Jin Mo coming back to dramas and in a story where he can't possibly get shafted, as well as Kim Sa Rang making her drama return after four years since Secret Garden. She's an incredibly well-endowed actress but her acting doesn't coast on her figure or looks, she's got comedy and melo chops with a side of controlled bitchiness. I also find them perfectly matched up in age, looks, acting talent, basically everything that on paper would make a good onscreen pairing. Good job on casting this one, jTBC!