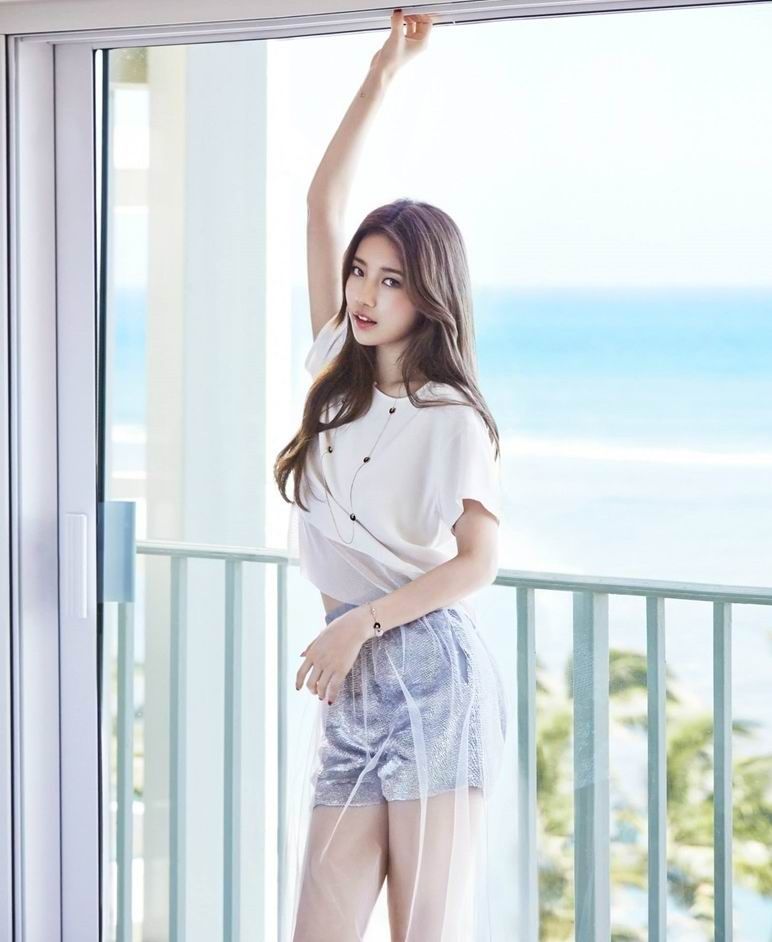 It's undeniable that Korea loves Suzy, whether she's singing, acting, or doing CFs, at this point she can do no wrong. I don't see her popularity extending overseas to the same degree that she's beloved domestically, but her first foray into Chinese acting waters is forthcoming which may expand her reach. Chinese entertainment news is reporting that Suzy will be the leading lady in the upcoming big budget period C-drama Braveness of the Ming (Chinese title 锦衣夜行 which sounds quite lovely and literally means Imperial Guard Night Travels) opposite leading man Hans Zhang.
The drama will be adapted from a very popular C-novel series of the same name by writer Yue Guan, involving a leading man Xia Xun who time-travels to the early Ming dynasty and assists Emperor Yongle (born Zhu Di and becomes the third Emperor of the Ming dynasty) in expanding and strengthening his dynasty empire. Filming is scheduled to begin shortly in Hendian, China as the production finalizes the details on the entire sprawling cast. I haven't read this particular novel series but have heard good things about it. Hans is a period C-drama staple while Suzy picking this as her first C-drama is going to be worth watching just to see how she fares.
Suzy in a historical drama brings back baaaaad memories of her epic fail performance in Gu Family Book. Since she'll be dubbed, I wonder if a more animated voice actor will help alleviate some of her stiff cringe factor when she emotes? I don't think much is needed for a leading lady role in a drama about the time-traveling leading man and his bromance with the Ming dynasty emperor so her casting may end up being just fine. I do wonder how she'll look in period Chinese costume, not all Korean actresses can pull off it as the standards of the two countries are quite distinct when it comes to ancient beauties.