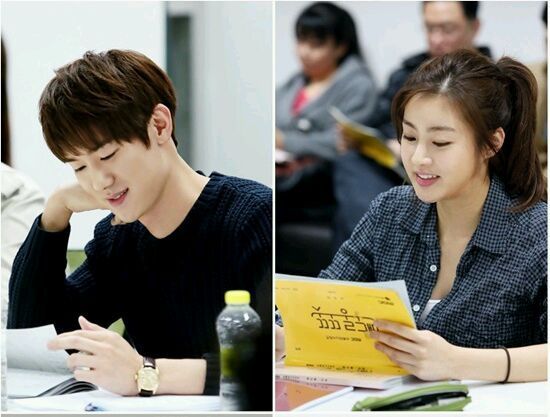 My interest in upcoming Hong sisters drama Warm and Cozy (Feeling Good and Warm) got cut in half when first leading man choice Kim Woo Bin elected to pass on the offer. Nothing against eventual leading man Yoo Yeon Seok, but I don't feel much for him either way while I was super stoked to check out Woo Bin in his first drama leading man role. That'll have to wait until another time so for now I'm mildly anticipating Warm and Cozy more for whatever story the Hong sisters have up their sleeve.
Leading lady Kang Sora is always good at whatever role she's performing but I like her only contingent on how much I like her character. I loved her in Ugly Alert and couldn't stand her in Dr. Stranger, let's hope she's lucked out in getting assigned a likable (and smart) Hong sisters heroine. The drama has been filming since late March but MBC has held onto the cast script reading stills until today, releasing the first look at the main cast seriously perusing their scripts. Warm and Cozy takes over the Wed-Thurs time slot from Angry Mom, which marks the premiere date for mid-May. Just when the weather gets warm and cozy, heh.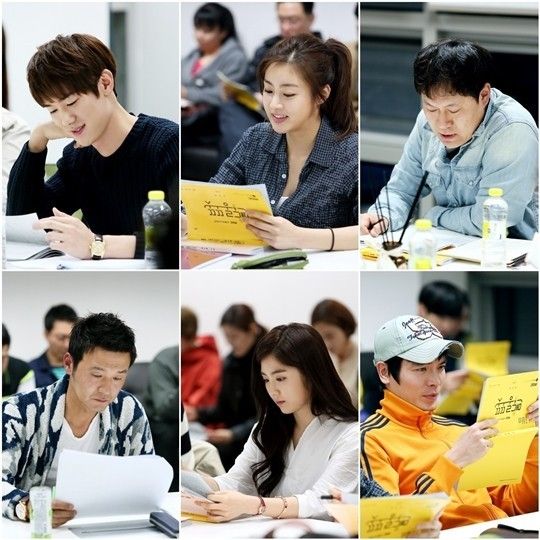 The picture above are the first two scripts for the drama, providing the first look at the illustrated drama logo. Looks on the cute side which makes sense since the drama is billed as a rom-com.