The real ratings horse race has finally arrived for 2015, four months into the year already but a doozy right out of the gate. MBC's annual tent pole sageuk Splendid Politics (Hwajung) premiered this past Monday and announced its arrival in a big way with the best first episode ratings of all prime time dramas that premiered this year and the first drama premiere with over 10% in ratings. It notched a 10.5% AGB for episode 1, placing it behind SBS drama Heard it Through the Grapevine at 11.6%. SP then took a huge jump and vaulted over Grapevine by episode 2, garnering 11.8% (+1.3) while Grapevine was close behind at 11.7%.
I'm thrilled for both dramas doing well, or well enough considering the overall ratings malaise going around these days, since both are excellent in its own way. The first two episodes of Splendid Politics blew my mind, it was that good, or better yet it was that great right off the bat. MBC is back to fine form in doing a sageuk right in every way, the script is airtight and riveting while the acting is phenomenal so far. Ji Sung's Kill Me Heal Me stroll to the Daesang at the year end MBC drama awards will clearly have to get by Cha Seung Won first. Chajumma owns everyone as Gwanghaegun and I'm simultaneously crying for him and scared of him. WOWSERS.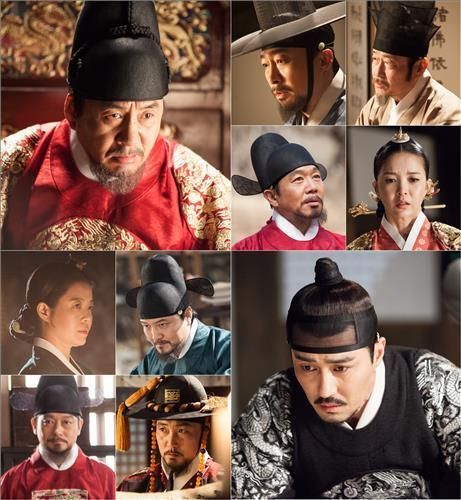 Both Grapevine and Splendid Politics are teeming with powerhouse acting across the board, which makes the third competitor on Mon-Tues Blood look even more terrible and farcical with how bad the acting is there. The ratings for Blood this week dipped even lower, dropping to 3.8% on Mon before rising a bit back to 4.4%. KBS will be sooooo relieved when Blood finally shuffles off, though it's going to be hard to imagine Who Are You: School 2015 with a cast nearly of all newbies getting a leg in edgewise between SP and Grapevine.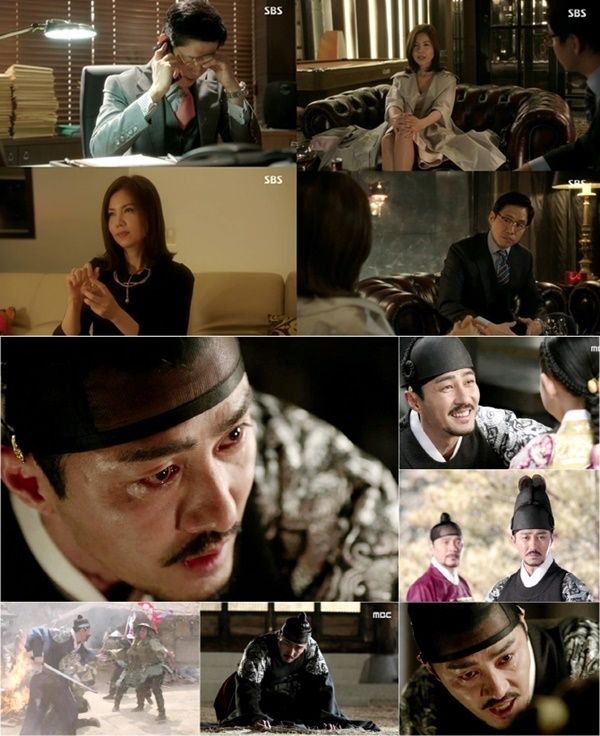 With how extraordinarily good Splendid Politics is so far with the entire cast, a veritable who's who of the Korean acting veterans, it makes me even more worried once the young leads arrive that they will stick out like awkward sore thumbs when everyone else is acting their pants off. My worry is mostly for Seo Kang Joon, somewhat Lee Yeon Hee, and a bit for Han Joo Wan.
Cha Seung Won is basically declaring that he's gunning for the MBC Daesang, and a Baeksang drama award nomination, with his impeccable performance that is impossible to look away from. His Gwanghaegun (Yi Hon) will anchor the first half of this long 50-episode drama, while the other male lead Kim Jae Won's future King Injo (Yi Jong) will take over in the second half of the drama as his villainous usurper takes over the throne.