Double yes! I already got good casting news this week with the addition of Im Joo Hwan and Kwak Si Yang to upcoming tvN drama Oh My Ghost. Now comes an extra helping of much anticipated drama land return with news that rising young actor Park Bo Geum is in talks for the male lead of tvN drama Answer Me 1988, which coincidentally is scheduled to take over the same time slot after Oh My Ghost. With all the casting maybes and rumors out of AM1988, I was inching towards giving the drama a pass until this news halted my dwindling interest and sends it hurtling the opposite direction towards must watch.
To sweeten the AM1988 casting pot even more, Park Bo Geum's likely casting as the male lead was followed a few hours later with the additional news that Han Groo has been offered the female lead role. I was not sad that she passed on Scholar Who Walks the Night mostly because I can't see her with Lee Jun Ki, and more importantly her style is all wrong for that female lead based on a very specific manhwa character. Here the news of her casting has me whooping with joy because I can totally see her shining in the AM series with very down home characters and story lines. Win and win!

Park Bo Geum isn't the only new male name bandied about for the upcoming third installment of the AM series. Supporting actor Lee Yi Kyung, who I last saw in You're All Surrounded as Lee Seung Gi's maybe half-brother, has confirmed auditioning for the drama and remains in contention for a role in the main cast. He's not bad at all and has a memorable presence onscreen even if not leading man material (yet), he would be great in a goofier role for this drama.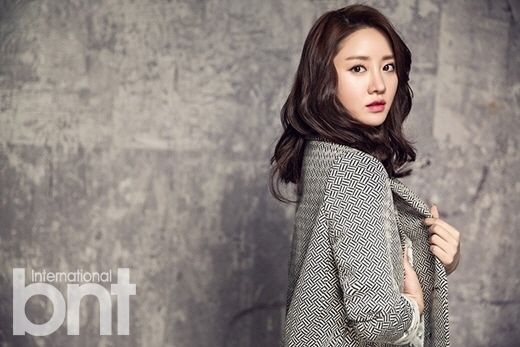 I've had an eye on Park Bo Geum since he came out of nowhere and stole my attention in the first few episodes of long weekend drama Wonderful Days. He was the teenage version of the male lead played by Lee Seo Jin (Seo Jinnie!) and displayed a charisma beyond his years. There is a courtliness about him that is very old-school and a dash gentlemanly is the best I can describe his aura. He was the best thing about the massive disappointment that was Tomorrow's Cantabile so it's probably going to be a great decision on his part waiting to return to dramas until now if he is indeed doing to step into his first male lead role in a drama as culturally current as the AM series. As for Han Groo, she would be making her first small screen return since last year's popular tvN drama Marriage Not Dating, a drama with flaws that irked me but was ultimately pretty good a watch overall.