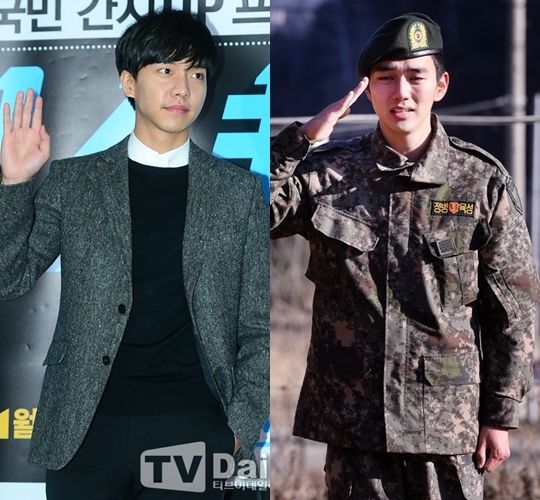 Don't quote me on this still in the discussion phase only potential drama schedule and casting, but it's way too juicy not to share and discuss even on the possibility alone. October is resembling D-day attack strategy for the big three networks when it comes to scheduling K-dramas, especially in the coveted Wed-Thurs slot. KBS has long ago reserved that month to premiere the pre-filmed huge budget A-list cast Kim Eun Sook drama Descendants of the Sun. SBS originally had the mega sageuk Six Dragons Flying slated for Mon-Tues following High Society, but now the network is preparing Kim Hee Ae's comeback drama Ms. Cop for that time slot.
That means SBS is moving Six Dragons Flying over to Wed-Thurs to premiere in October following Shin Mina's Will You Have Dinner with Me which is back on the schedule. With Descendants on KBS and Six Dragons on SBS, that leaves MBC needing to pull out some big guns to go toe-to-toe on the Wed-Thurs ratings battle. Here comes the super awesome rumored casting from industry chatter – MBC is scheduling either Michelin Star (PD from The Moon Embraces the Sun) or a drama called Lost Time (screenwriter from Empress Ki) for that time slot, but with either drama the network is reportedly in talks to sign on both Lee Seung Gi and Yoo Seung Ho as the co-male leads. ALL MY SQUEEING OVER THIS POSSIBLE CASTING IS RESERVED FOR AFTER THE JUMP.
I'm sorry but COME AGAIN? My Seung Gi and my baby boy jail bait IN ONE DRAMA? If this comes true then clearly all the good karma in my lifetime just came back in one biggest reward E.V.E.R. Even better? Reportedly the network wants Moon Geun Young as the female lead but she continues to be very choosy on her drama comeback and may not be looking to do one this year so her involvement is less probable, whereas both Lee Seung Gi and Yoo Seung Ho have said they are doing a drama this year and this totally makes sense as there isn't much else on the drama horizon for the rest of 2015.
If both guys are in one drama together, it's not impossible since Yoo Seung Ho is still very young and always open to taking second male lead roles for the challenge. Just please don't make him play a baddie and also give him a cute girl of his own, and then I'll finally forgive MBC for the distasteful brain dead plotting of his character in Missing You. Woo hoo! You make it happen, drama god, or else I'm suing for intentional infliction of excitement without payoff. Oh wait, if it really happens then how will I pick between dramas? There's also Song Joong Ki! And Yoo Ah In! All happening at the same time as a possible Seung Gi-Seung Ho too much cuteness in one drama perfect casting. Ahhhhhhhhhh, *dies*