[Hey peeps, let's give a big welcome back for jomo, who spent all of summer 2014 writing lovely heartfelt recaps for My Spring Days, and is back with a first impressions take on cable drama Ex-Girlfriend Club. I hope her schedule looks good this summer so she can share more of her insightful caring drama analysis with us. xoxo Koala.]
TvN's Ex-Girlfriend Club is my standout favorite drama this season. It hurts my heart that it has been shortened to only 12 episodes.  Mostly I just want to post adorable photos of Byun Yo-han (Misaeng) as cartoonist, Bang Myung-soo, playing around with a glowing Song Ji-hyo (Emergency Couple, A Frozen Flower) as film producer, Kim Soo-jin. They just seem to be having so much fun all the time.
Not a lot happens in EGC. Directed by Kwon Suk-jang, (Miss Korea, Pasta) he chose a pace that's more a meander through a quiet neighborhood than a race to the OTP finish line. The writer is a newcomer, Lee Jin-mae. I like the balance of the introspective scenes with the slap-stick. It is lovely spending time with the characters as they discover things about each other and realize even more about themselves.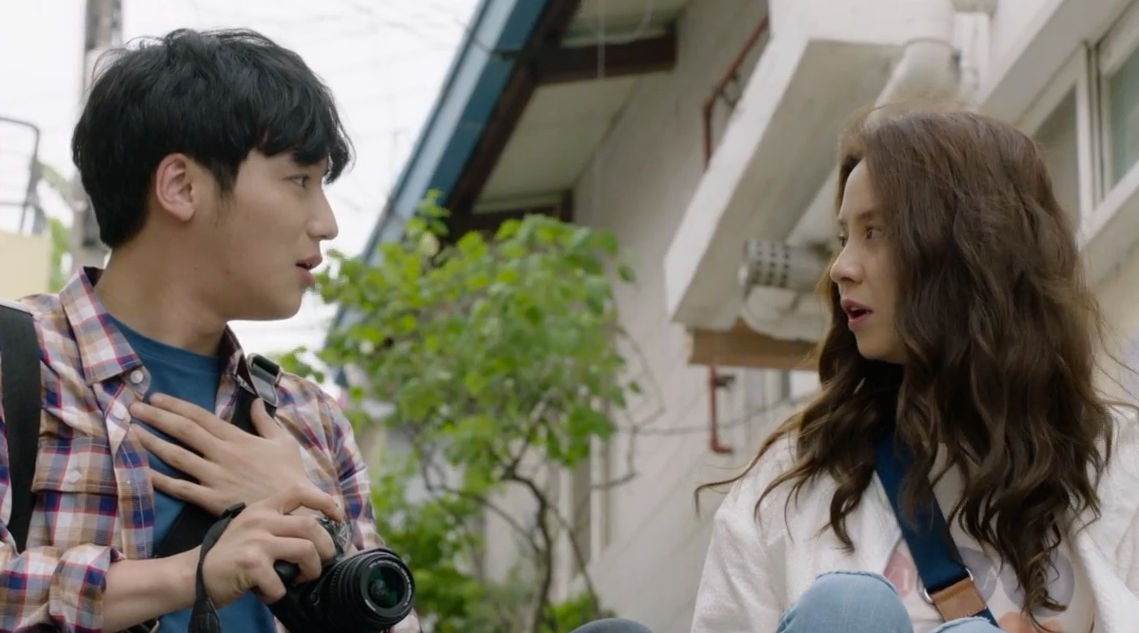 What compels the audience to keep watching is curiosity about the past as we see the pair negotiate a possible future together. Who are these folks? How did they get here?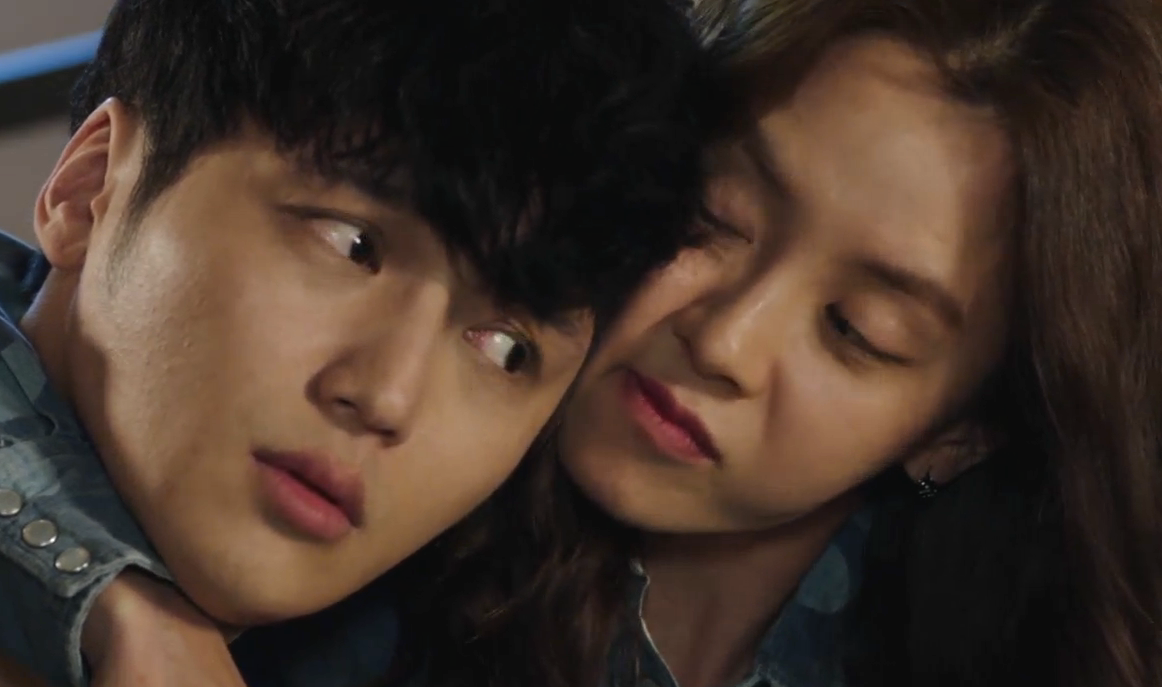 At times it is uproariously funny – elbows, sneakers and curses flying in every direction – exactly what you would assume happens when ex-girlfriends meet and unite against a common enemy. The quieter more intense moments are in contrast to the chaotic noisy ones. In some ways, this romance feels like Office Girls. So close, and yet so far. She's afraid of being played or hurt. He just loves her sooo much.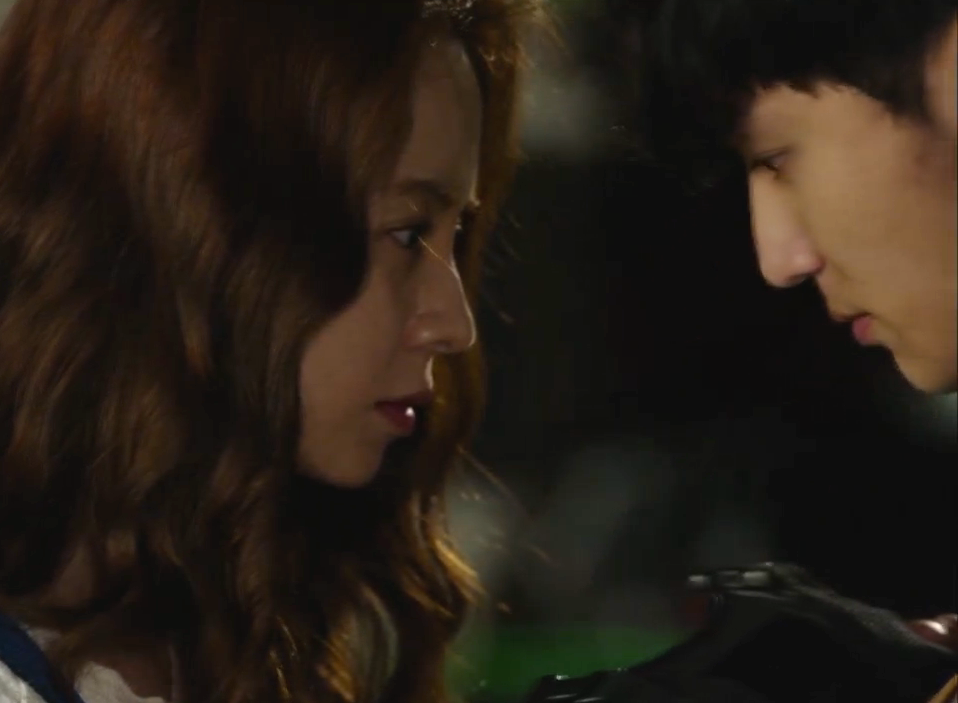 Byun Yo-han excels here. You can read each thought as it passes across his face.
The story revolves around the excitement and set-backs in getting our hero's popular webtoon –  one that chronicles his past loves –  made into a feature length film.
She has to persuade the three ladies Myung-soo dated to allow the film to be made. In chronological order, the Cat, Na ji-ah played by Jang Ji-eun (Tree With Deep Roots) drips with money and status. Her wardrobe in one episode is worth more than one year's of Myung Soo's flannel and jeans. His first love, sophisticated, sleek, always wearing an enigmatic and dangerous smile.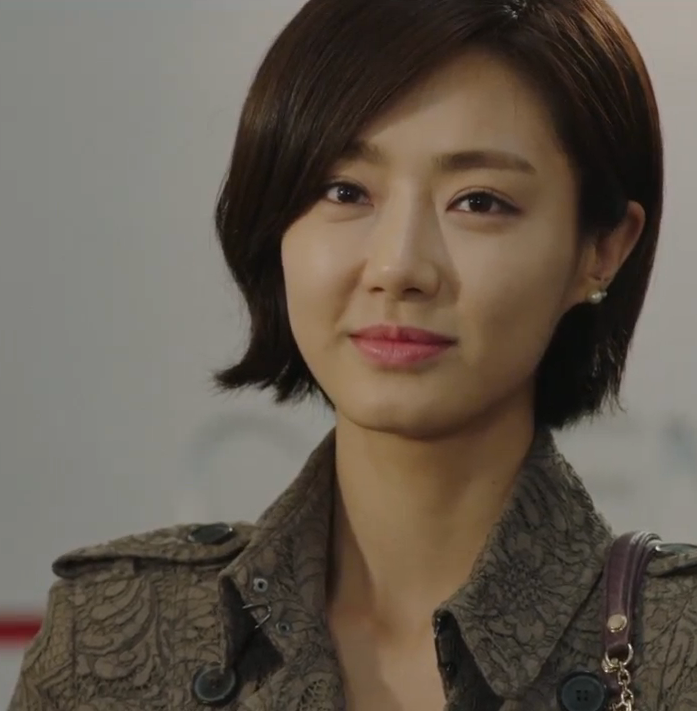 The Lion, Jang Hwa-young is played by a no holds barred, Lee Yoon-ji (King 2 Hearts.) She is fierce, stubborn, snobby and has the most to lose if her connection to the webtoon writer is revealed. Mostly because she wants to hide her own bat-shit crazy obsessive behavior from her chaebol fiancé who definitely would not approve.
My favorite is the slightly youngest, the Fox, Ra Ra, played by Ryu Hwa-young. The gorgeous, voluptuous "actress" with a few risqué films on her resume, is ambitious in spite of her lack of talent. Her fans cannot know she had any sort of relationship that wasn't one sided and innocent.  I have a huge girl crush on this Park Shin-hye look-a-like who has a comedic talent that has had me guffawfing the second she appeared on screen.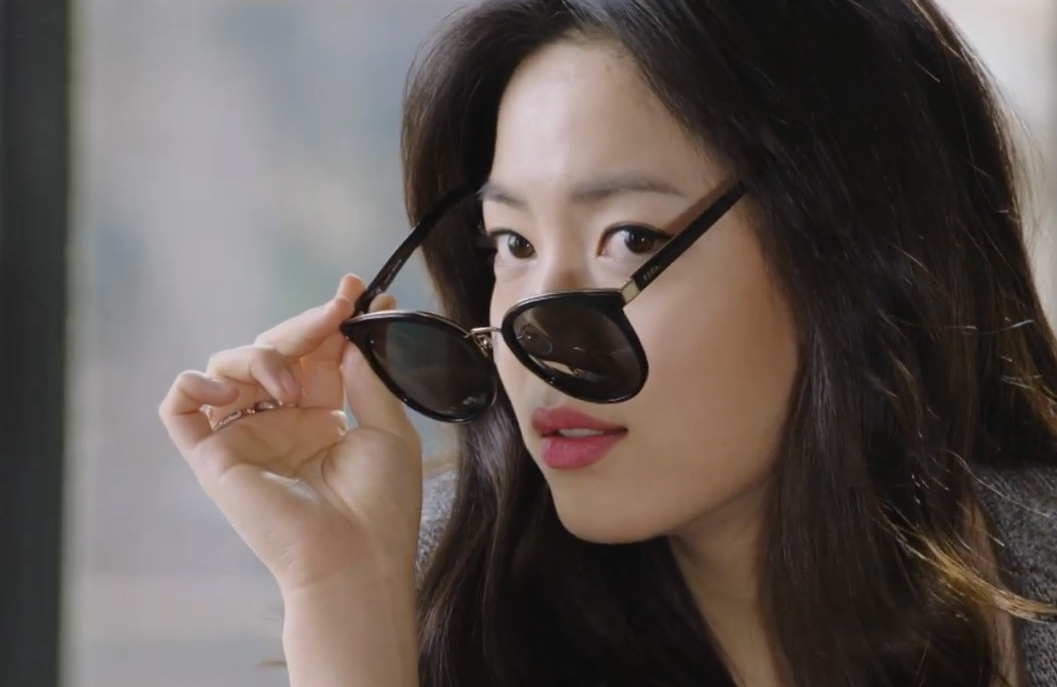 It turns out our film producer counts herself as one of his ex's as well, though feels slightly intimidated by their glamor compared to her own relaxed style. An award winning producer in her own right, she is talented and driven, witty and intelligent, she has no business feeling that way!
The rest of the ensemble cast is as fabulous. Each actor stands out in his/her role – there is no blurring of the characters. Each one gets room enough to make a strong impression. And do they ever.
Soo-jin's loyal coworker, Song Eun-Hye is played by Kang Soo Jin. I love her out-spokeness.  Go Hyun plays Myung-soo's roomie and fellow cartoonist Lee Jin-bae, resident thorn-in-side, and putty in Ra-ra's  hands.
Shin Dong Mi plays Soo-jin's bossy big sister and wife to doting father played by Jo Jung-chi.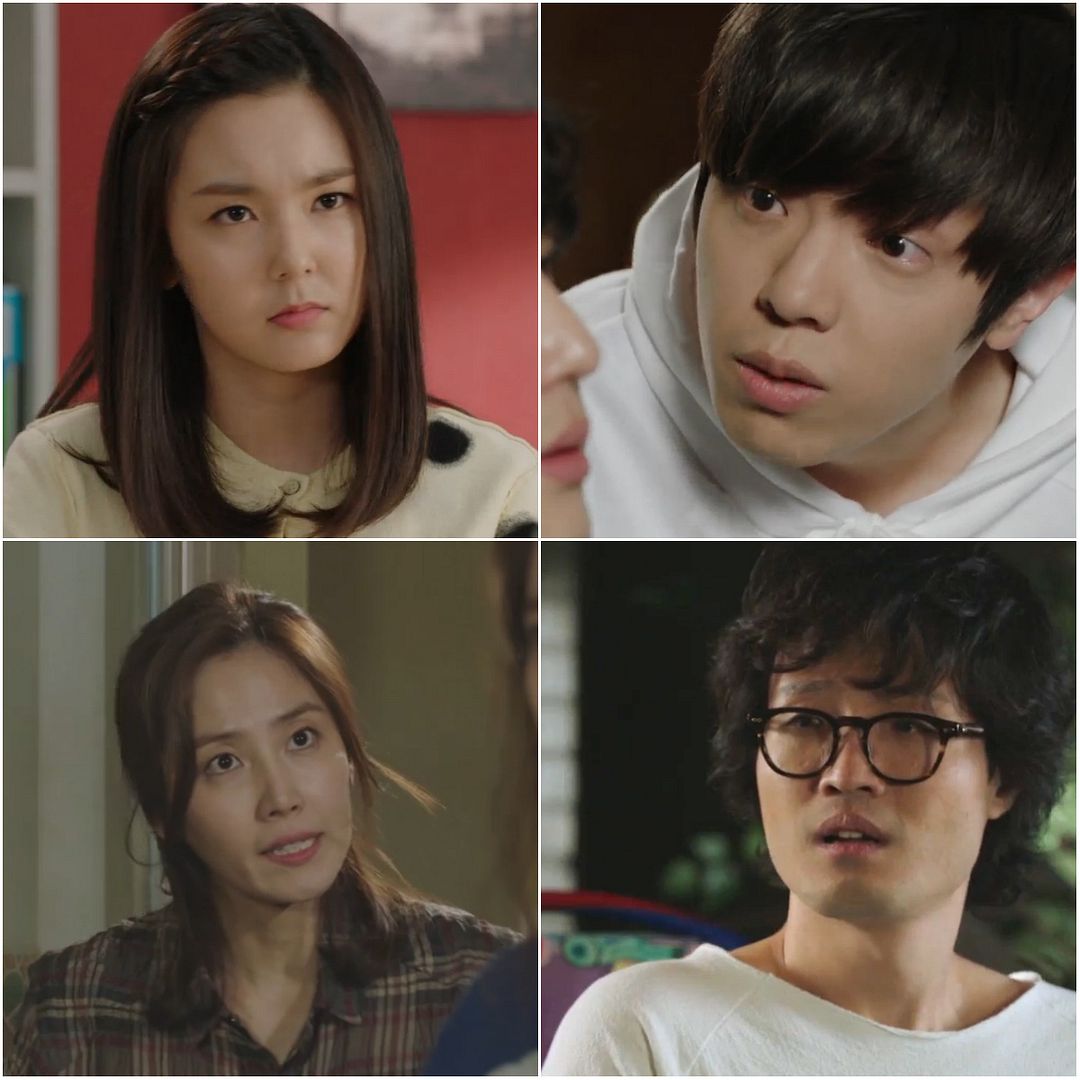 There are main two saviors and supporters of Soo-jin's film, famous director, Jo Gun, played with prickly abandon by Do Sang-woo (Legendary Witch) and his good friend, investor and future husband to Hwa-young, played by ever so naively by Kim Sa-kwon (Can We Love?)
Ironically, the webtoon's appeal, its sincerity, is what the Ex-Girlfriends want to hide from the world. Appropriately any attempt to obscure the truth or block uri OTP results in disaster, usually cringeworthy, that mortifies them more than if they had been honest in the first place.
Our genius director threatens consistently to reveal the truth; his presence irritates everyone, especially Myung-soo, as they both are interested in wooing Soo Jin.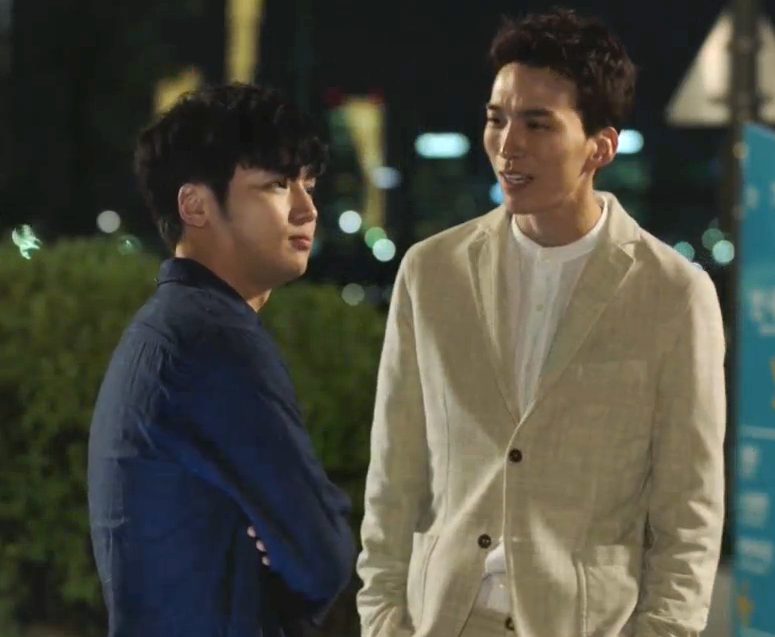 Little by little we learn about the women who love Myung Soo, and about the man himself. We find out that whatever happened that ended each ex's relationship, they still love him. They regret losing him and most important, they don't want anyone else to have him. Ever.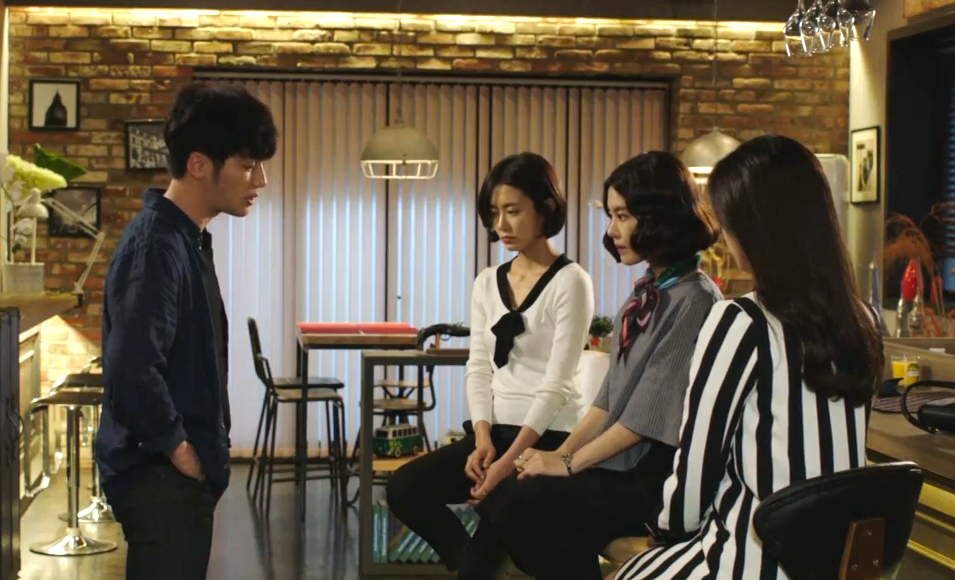 So how does this jeans and sneakers guy have any past at all with these sleek high maintenance ladies?  His easy smiles hint at his social position with these stunning women. Men who appear unapproachable, think Darcy types, have more apparent status. The proud, unattainable man is the one all the women are programmed to want. Smiley guys just aren't worth as much.
Ji-ah Noonah and Hwa-young ended up with the boardroom types who can provide all the material gains they need. Beautiful sexy Ra-ra also treated him like a stepping stone. Her goal to be an actress didn't include a young, unemployed man, albeit an adorable one. Sure he is nice to look at, attentive, generous, sweet, but they considered him boyfriend material not husband.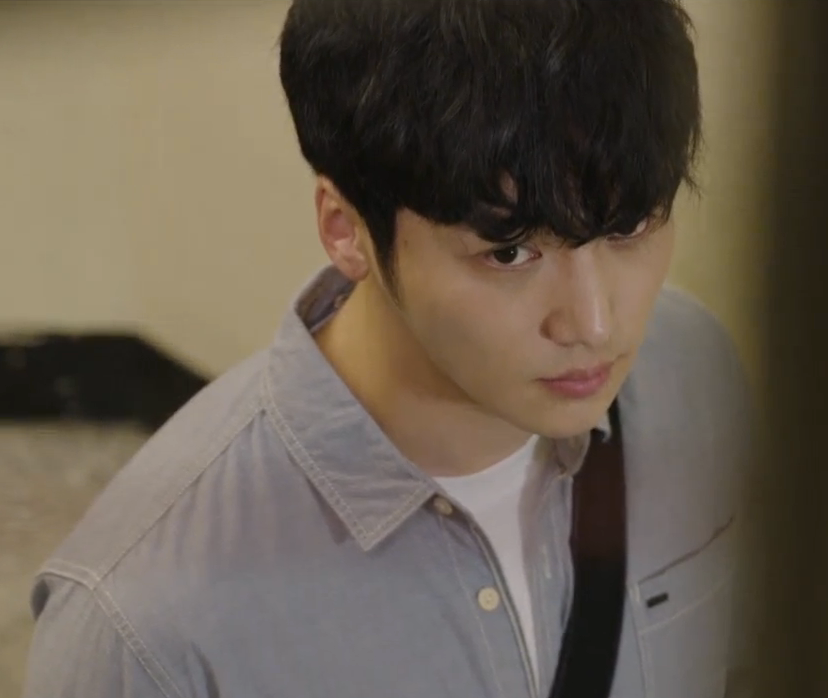 The writers chose not to reveal Myung-soo and Soo-jin's s history all at once. We get a peek or two each episode to some of their past interactions. His wistfulness about their time together tells us there is a lot more to the story than SHE is aware of.
There were quite a few surprises, deftly handled, that had me "Ah-hah!"-ing, too. Our hope is Soo-jin will NOT make the same mistake the Ex's made, and hold on to this unique, sensitive man. The main theme is that telling the truth, as difficult as that can be, is the key to happiness in relationships. The refrain of the drama's fun and catchy theme song reminds us: "I want to give you what you want, so tell me the truth."
All the music is sensational. Whether we are hearing the OST, or Vaya Con Dios, a Belgian blues singer, or The Night Chicago Died by Paper Lace or a 1950's Trot song, the selection always sets the mood and highlights the emotions perfectly. (If there is a list somewhere I would love to download all of it.)
Cinematography and set design are also first rate. We get beautiful shots like this,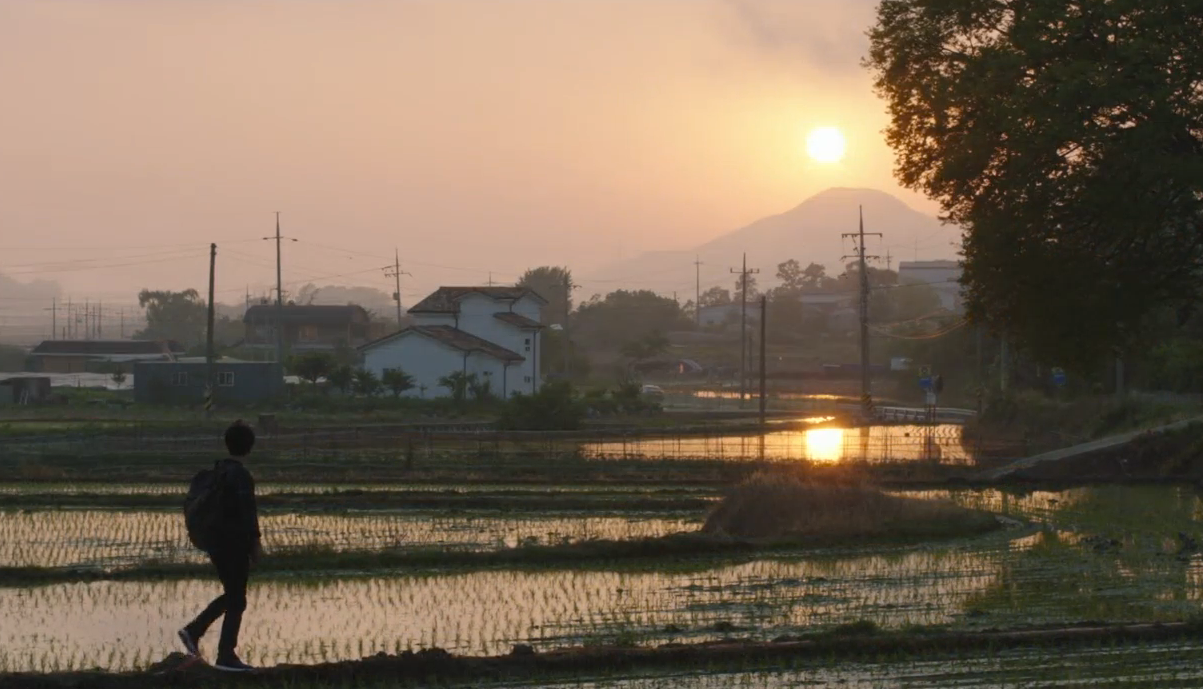 and this:
One of my favorite touches is the crayon drawings on the wall in Soo-jin's living room. I smile each time I see the rainbows and other art her nephews scribbled and that the parents allowed to stay.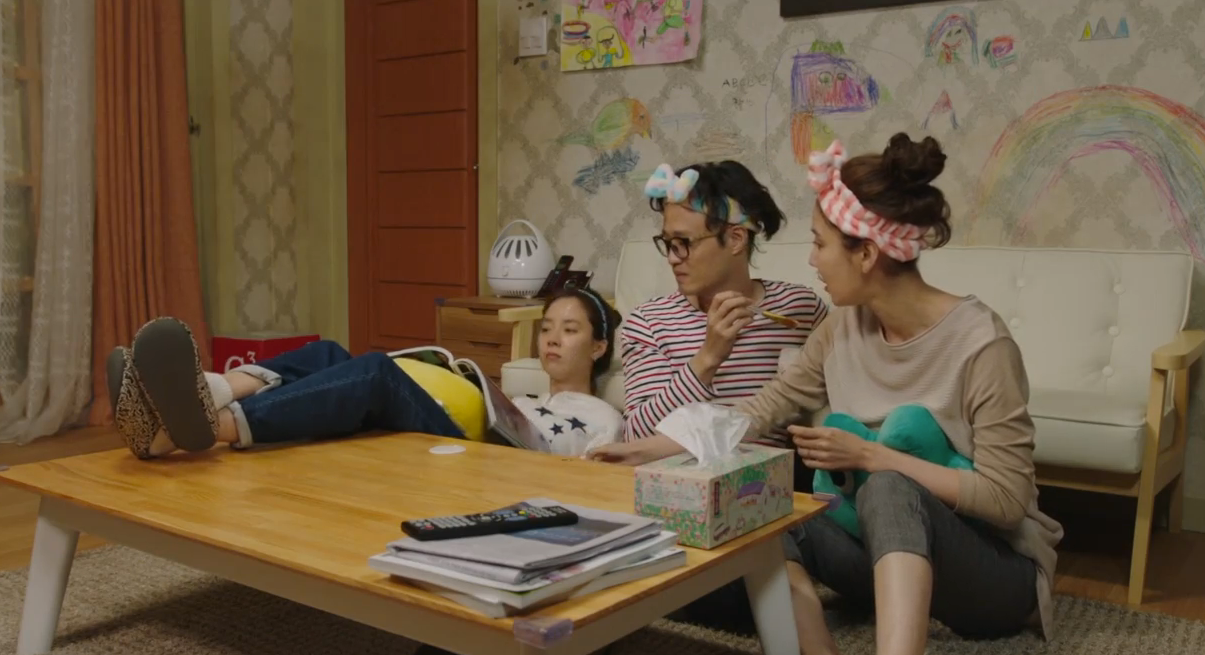 I look forward to the rest of this drama, though it disappoints me we have less time, we get less breathless moments between our hesitant OTP. I want MORE LOL'ing with the Ladies Three.  Who else is watching? What do you all think of the show and the reduction?