This rumor is sure to make Healer fans hella happy, even if it's as much a shot in the dark as anything to come from entertainment gossip. Both Ji Chang Wook and Park Min Young's star rose another notch after doing the cult favorite Healer, a drama that didn't get the domestic or even international mainstream ratings but definitely has a very vocal and devoted fanbase. I really liked but didn't quite love Healer, but the best part of the drama for me was definitely the characters and chemistry of the two leads.
There have been murmurings that the great onscreen chemistry may herald an offscreen romance between Ji Chang Wook and Park Min Young. In the six months since the drama finished nothing has come out until now, as always take this is with a giant grain of salt. Chinese gossip media is reporting that Ji Chang Wook took a one evening detour to Shanghai after finishing his HK entertainment activities solely to rendezvous with secret girlfriend Park Min Young who is there filming a C-drama right now.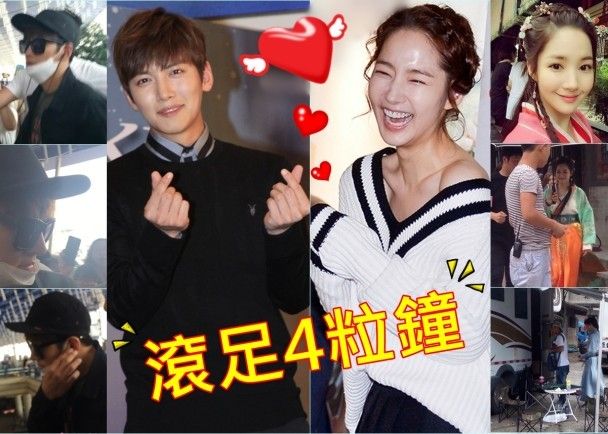 The rumors came from Ji Chang Wook having a four plus hour dinner at a Shanghai hot pot restaurant, where he reportedly was squirreled away inside a private room. After dinner he was spotted by media and fans outside and the reports back are Ji Chang Wook looked really happy while his manager handlers appeared really upset and freaked out that he was spotted and quickly herded him to the waiting car without stopping to greet the fans.
A four hour hot pot meal doesn't necessarily mean he was inside canoodling with Park Min Young, or another girl for that matter, but the C-tabloids are spreading this gossip as a possible meetup since Ji Chang Wook flew to Shanghai for such a short time, spent it dining in a private room for four hours, and Park Min Young just happens to be in Shanghai filming. I like both Ji Chang Wook and Park Min Young so if they are dating then good for them! If not then no biggie either, both are beautiful adults and finding love can't be that difficult.