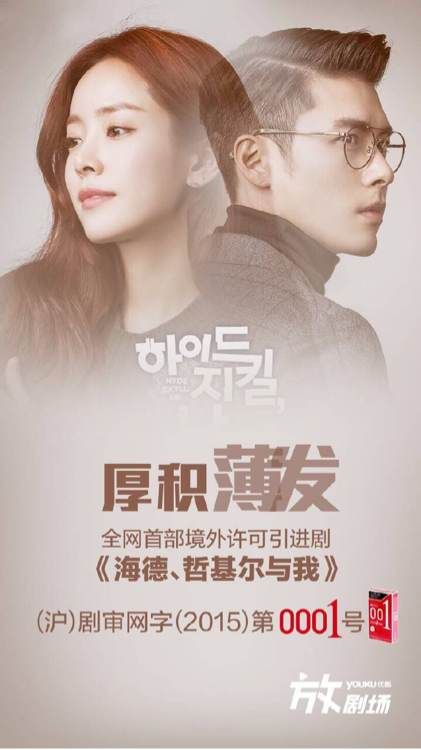 The biggest K-drama dud of 2015 so far has to be Hyde, Jekyll, Me, or at least the drama has to be the current front runner for that ignominious crown. A combination of sky high expectations with the drama being Hyun Bin's comeback drama since Secret Garden and then going off to the military coupled with one of the worst written nonsensical plots in recent memory, the drama felt like a crash and burn watch experience way more painful than other equally bad dramas that didn't come with the same level of hopeful anticipation.
Hyde wrapped up in March and shuffled off to my watch dustbin, but it still has plenty of life left in it with respect to milking more money from the stinking mess. The drama was sold for overseas airing on the power of Binnie alone, but the biggest market remained under lockdown this year when China's SARFT passed new regulation requiring all overseas shows to have completed airing and be submitted for SARFT approval prior to internet airing, just like the process all Chinese dramas go through. After four months, Hyde recently became the first K-drama of 2015 to pass approval and will hit the online portals of China's biggest video streaming sites Youku and Tudou on July 13th.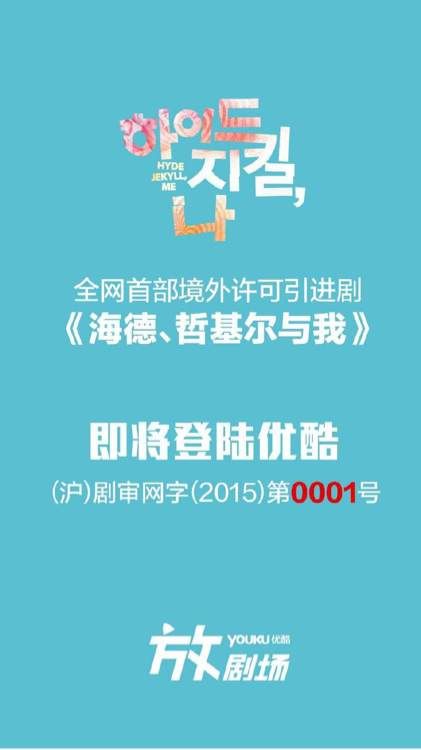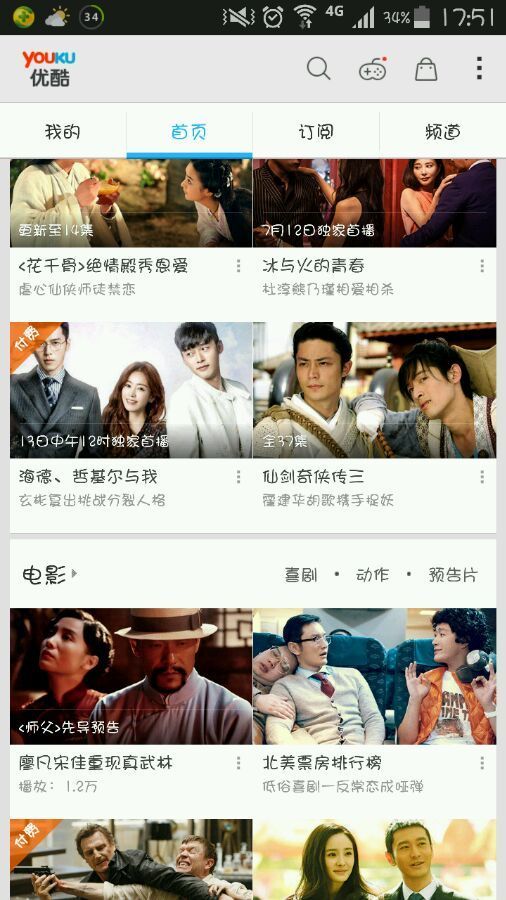 I don't begrudge the production trying to make the most out of the disappointment that is Hyde, but I do wish the drama isn't put out there like some sorta of great drama to lure in unsuspecting viewers. Youku and Tudou are providing all episodes for ad-free immediate viewing for paying viewers, otherwise those want to watch for free with ads will have to wait as one episode will be released a day. Hyde does have a shiny 0001 SARFT approval number to flash around for being the first K-drama to be approved under this new edict, which does beg the question of what SARFT's approval standards are? No boobs or violence or love triangles or cursing or time traveling, of which have been banned currently and/or in the past, but okay with stories that are bat shit crazy and make zero sense? Binnie actually survived this mess and came out relatively unscathed, but if I were a Han Ji Min fan I would be cringing that more viewers are going to encounter her performance here because it's certainly the nadir of her acting career.