I so wanted to fist bump and roar my approval after watching the just released new US-version trailer for the soon-to-be-released live-action movie adaptation of hit shonen manga Attack on Titan (Shingeki no Kyojin). Too bad there was no one right next to me to squee with but hopefully this latest and most comprehensive look at the first movie coming out at the beginning of August (the second movie to be released a month later) will excite other fans. The US-trailer is 3 minutes long with so many new action-packed scenes, easily double the length of the Japanese trailer that came out last month.
The new US-trailer was released in tandem with the world premiere of the first movie held on July 15th at the famous Egyptian theater in Hollywood. In attendance was director Higuchi Shinji, male lead Miura Haruma, and female lead Mizuhara Kiko, with the premiere high with excitement and intensity and ending with a roaring standing ovation by the attending audience. Not sure if that's a stamp of approval on the quality but definitely the movie must've been fun to watch and likely ended on a cliffhanger high note to make way for the second movie to come. Check out tons of new movie stills and the super long new trailer that shows all the Titans in their attacking scary glory.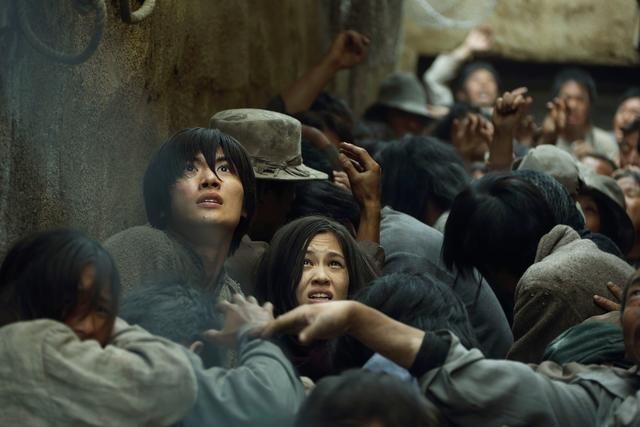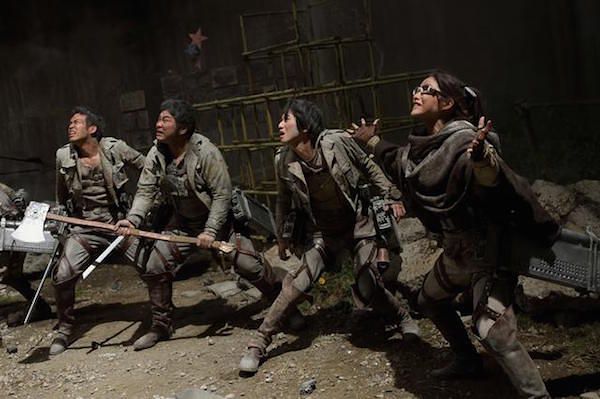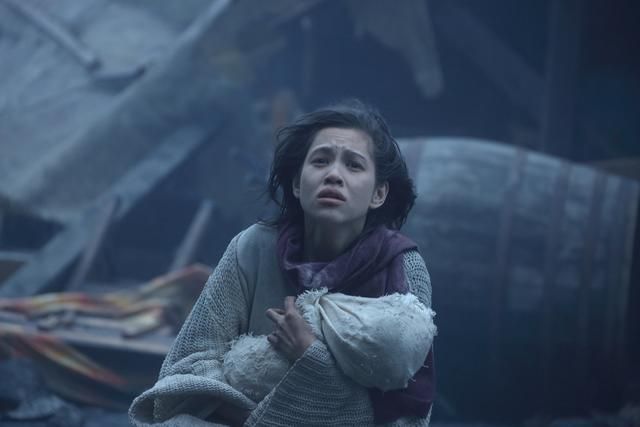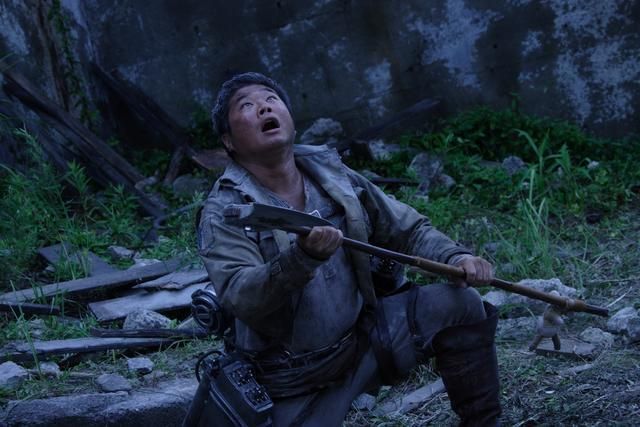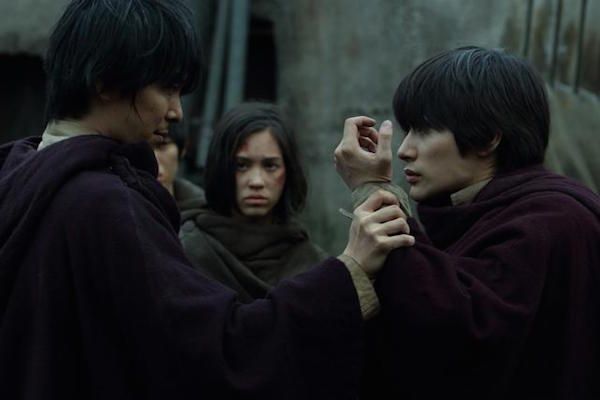 While fan-favorite manga character Levi is not in the movie, there are 7 new characters that were created just for the movie including the so-called Titan slayer Shikishima played by Hasegawa Hiroki looking hotter than I have ever seen him look. He's the one who is stealing a kiss from Mikasa in the trailer, a scene that had fans freaking out thinking it was Eren-Mikasa which is such a no no based on their sibling relationship in the manga and ruining what was such a strong platonic love and camaraderie with the standard romance trope. Thankfully it's not Eren-Mikasa, so if Mikasa gets some Shikishima loving on the side that's fine by me. I doubt she'll let any guy distract her from her ass-kicking personality and one-track mind.
Attack on Titan live-action US trailer (English subbed):